Girls love surprises, but you don't have to wait until her birthday or Christmas to spoil her!  And it doesn't have to be a big production or a scary experience.  You don't even have to break the bank if you don't want to. A token gift on any given day will delight her, and your rewards may be beyond your imagination!  You could give her a small box of quality chocolates, or a simple flower. She will be touched by your thoughtfulness.
Women very often look at the thought behind the gift, as much as the gift itself. So a simple flower picked just for her because it matches her eyes, can mean as much as a pair of Louboutins or Manolos, or maybe an Hermes handbag. (Which consequently can also match her eyes/ shoes/ dress and will delight her just as much!)
For big occasions such as birthdays or Christmas, you may need to do some research. Does she have any hobbies or like any particular music? You could buy her tickets to see her favorite band or the next book on her reading list. With a little thought, you can really impress her. A more intimate gift is perfume as it's such a personal choice. Try to find out what her favorite perfume is, perhaps you could ask a relative or close friend if you don't have easy access to her dresser!
By all means if you have met her through an elite escort agency like Mynt Models, you can contact the agency to inquire about your special date's preferences, or simple ask the date herself when you see her, then surprise her next time you meet! Just because you're paying for her time, doesn't mean she doesn't deserve gifts to show you appreciate her also.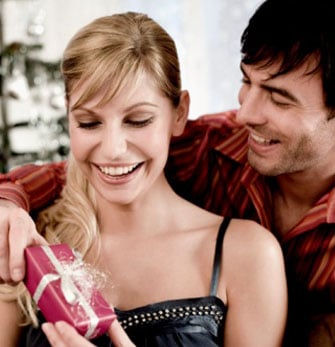 Jewellery is also an intimate gift as it is usually presented with a special meaning attached such as 'you're special' or 'you mean so much to me'. Jewelry will last a lifetime, so choose it well. Use a reputable jeweler and don't buy anything cheap and tacky, or the meaning will be lost. If you can't afford quality jewelry or don't want to spend quite that much yet, go for flowers or quality sweets.
If she loves fashion, perhaps you could buy her an accessory that she's had her eye on for a while, such a handbag, scarf or shoes. Make sure to double check sizes and preferences, you don't want to buy the wrong ones! Avoid buying her clothes because if you get the size wrong, you could offend or embarrass her.  The best thing to do is to take her shopping. Then she can try on and choose the item or items she loves best. The look of delight on her face is rewarding enough, and as she works to show her gratitude, you receive further reward!
A big gesture can also be romantic such as an experience day. She will be so surprised! You could organize a hot air balloon ride, or a trip in a helicopter. Precious memories last a lifetime, so don't forget your camera!