Nestled within the history of coal and steel production until the 1970s, Essen isn't your typical destination. Founded in the year 845, this city boasts a unique heritage. Amidst its intriguing origins, Essen is also home to exceptionally beautiful young ladies.
Today, Essen has evolved into a prominent tertiary center, earning a reputation for academics and management. The challenge can be daunting when your schedule is tight and you seek the perfect companion for your vacation. At Mynt Models, the task of finding the most refined premium dates and beautiful women in Germany or Europe becomes effortless.
Our Exceptional Elite Escort in Essen, Germany
Mynt Models takes pride in presenting a carefully selected ensemble of admired female companions that epitomize grace and elegance. Our stunning model escorts and high-end courtesans, who are career-oriented and sophisticated, are delighted to accompany you through the fascinating city of Essen.
Introducing Our Internationally Celebrated Female Companions
Across three distinct tiers, our elite companions are meticulously selected to ensure that you find an exclusive lady that matches your preferences, whether you're looking for engaging conversations or exquisite moments of shared delight.
Meeting all the criteria we set, our Platinum category VIP escort models are ones that have just a touch more than the typical woman. Call it what you will, but she has a presence and charisma that makes it impossible to look away.
A notch above, the Diamond-tier escorts feature fresh talents chosen carefully as they exhibit an exceptional combination of beauty and class, ensuring that your interactions are marked with a breathtaking sense of style.
The finest of our models exude exceptional grace, sophistication, and charisma. Our Red Diamond companions are only introduced to the most discerning gentlemen due to their high-profile status, reflecting their illustrious professions.
Reveal Unforgettable Moments with Mynt Models in Essen
Open the door to remarkable moments thoughtfully unveiled by Mynt Models in the heart of Essen. Our Essen elite companions are your ticket to experiences that transcend the everyday.
Elite Escort Services in Essen
With the expertise of Mynt Models, your exclusive elite companion agency, take your interactions in Essen, Germany, to new heights. Our carefully chosen women are given world-class care, guaranteeing that considerate, polite, and kind guys like yourself adore them.
Your time with one of our top-tier GFE courtesans will be spectacular and exquisitely unique in its own right.
Whether you're in the city to explore business opportunities, want a simple yet relaxing vacation with a stunning escort, or want to have an upscale, one-of-a-kind GF experience, our Essen elite escorts will take care of you. Rest assured, you will always be exceptionally attended to and cared for.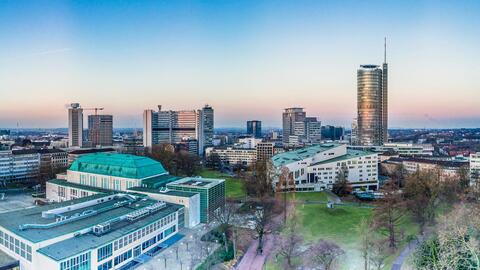 Mynt Models' Exclusive VIP Membership in Essen, Germany
Mynt Models introduces the exclusive VIP Membership for those who seek more than just companionship. Essen offers a gateway to a world where companionship goes beyond the ordinary. As a member, you will gain access to our gallery of elite escort models, each poised to accompany you on your adventures.
Becoming a privileged member grants you access to an exclusive collection of content, such as unblurred photos and video clips, making choosing your ideal companion easier. In addition, you'll also enjoy the privilege of special rates that enhance your exclusive experience.
Personalized Connections Through Tailored Matchmaking
Our attentive VIP concierge takes the time to learn about your preferences, cultivates connections that are in line with your interests, and creates extraordinary memories.
Ensuring Our Client's Privacy Always
Your trust is our foundation. That's why every interaction within our agency is treated with the utmost confidentiality. With Mynt Models, you can confidently explore the world of companionship, knowing that your privacy is always protected.
Dedicated Support and Priority Assistance
Enjoy priority customer support tailored to your requirements as a VIP member. Mynt Models is at your service, ensuring your journey with our first-class agency is smooth and hassle-free, from initial inquiries to the culmination of each interaction.
Your Elite Passage to Essen's Attractions
Discover Essen's treasures with the sophistication only Mynt Models can provide. Unearth hidden gems, savor culinary delights and indulge in elite companionship that complements the city's charm.
Elite Female Escort Agency in Essen, Germany
For over three decades, Mynt Models has led the way in fostering meaningful connections that go beyond the surface. Beyond their physical beauty, our high-end ladies are not just stunning in appearance; they possess a depth of character, intelligence, and engaging conversational skills.
With Mynt Models, expect experiences that truly resonate. Whether you're immersing yourself in social events, savoring local cuisines, or exploring Essen's vibrant offerings, you'll do so in the delightful company of our captivating companions.
Why Choose Mynt Models for Essen Escort Services?
Our agency's distinction lies in our commitment to fostering genuine, meaningful, and memorable connections. At Mynt Models, we prioritize authentic engagements that transcend the ordinary, ensuring every interaction leaves a lasting impression.
Mynt Models has maintained its reputation of excellence for over 30 years. The name of our company is linked with exquisiteness and excellence, providing sincere connections and dedication to going above and beyond expectations. When you interact with our upscale escorts and VIP courtesans, you're embracing an age-old tradition of sophistication.
Establishing New Benchmarks
In a society where getting what you want right away often comes first, Mynt Models raises the bar. Our strategy is consistent with the enduring ideals of respect, integrity, and a commitment to forging meaningful moments. We are a curator of experiences that hold worth beyond the short-term, not just a companionship agency.
Our exclusive clientele is made up of a group of noteworthy individuals who have excelled in their respective industries. Our courtesans were selected to match the caliber of our clients, from renowned business titans to powerful political personalities. The ideal gentleman requires a companionship that complements their stature, and Mynt Models gives just that.
How Can You Date Elite Escorts in Essen?
Our booking process is designed to revolve around your preferences, ensuring that your journey with Mynt Models is effortless and enjoyable.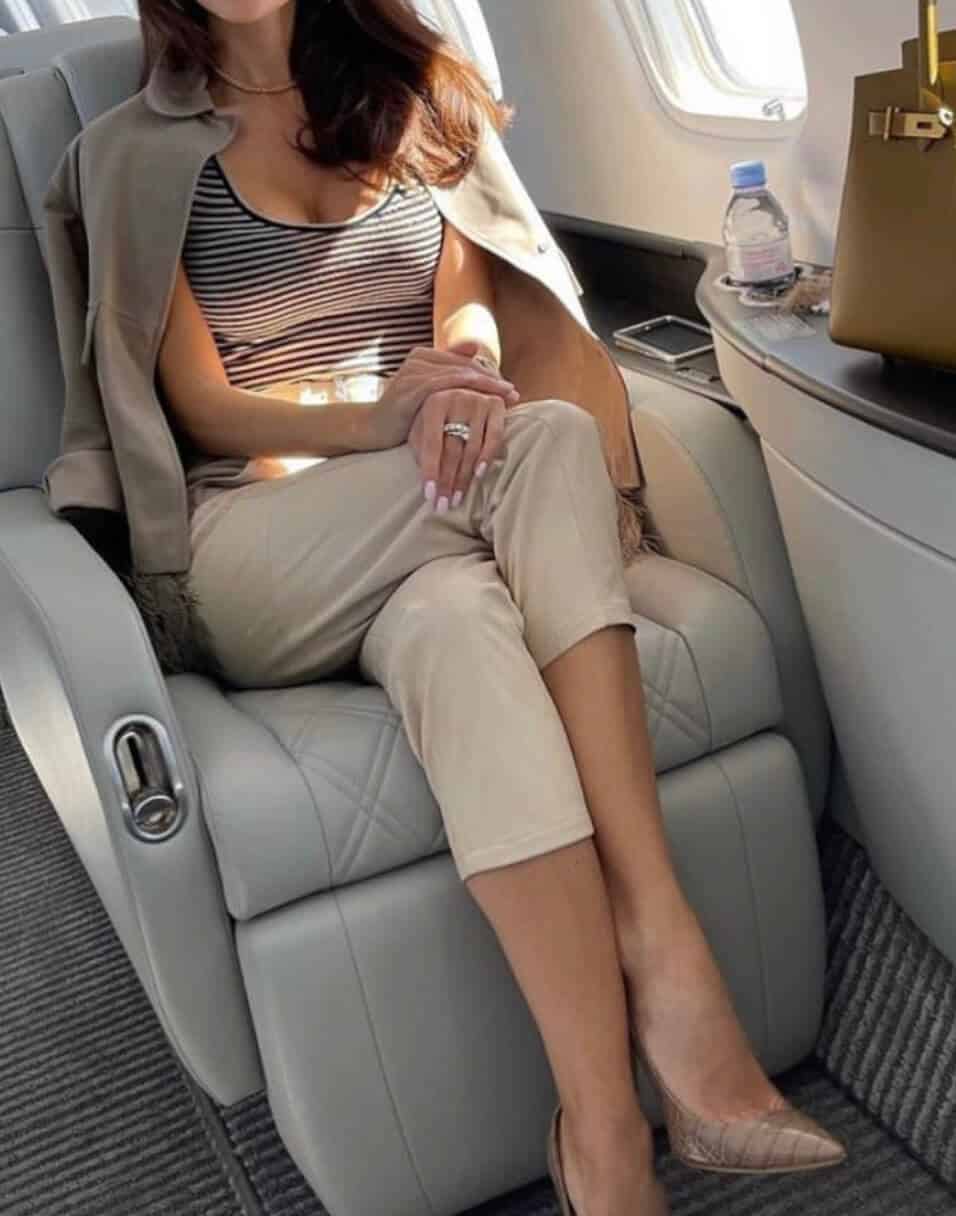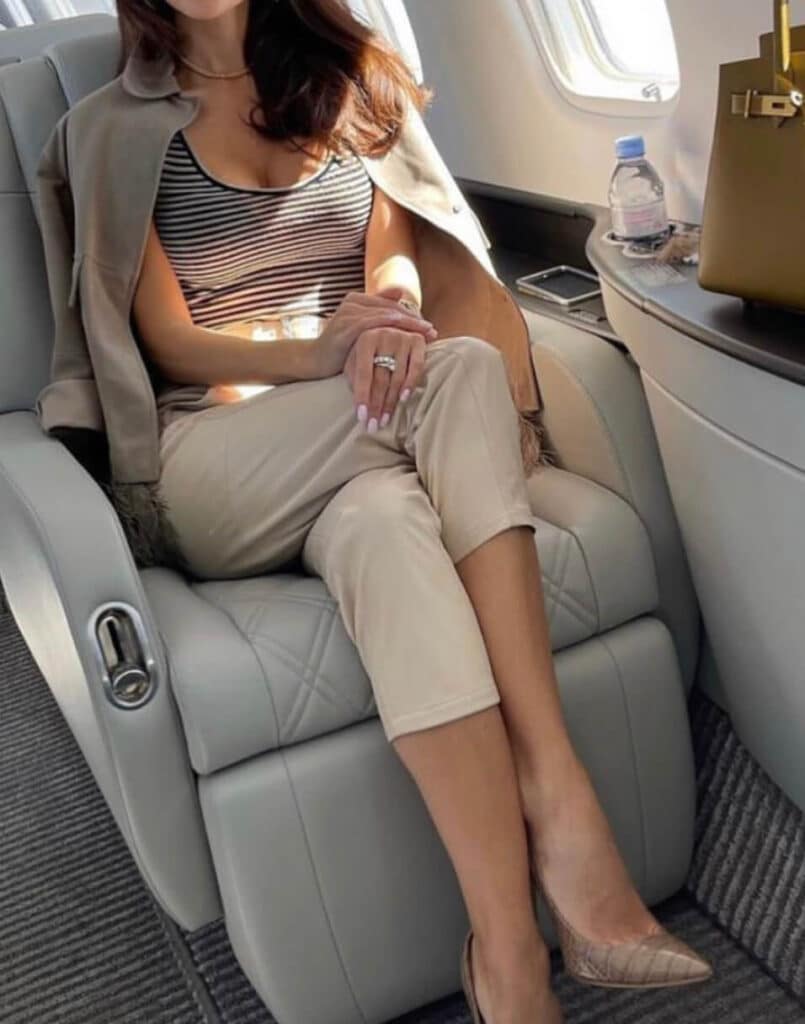 Explore More Cities with Mynt Models
Essen is just one of the many beautiful cities where Mynt Models offers refined companionship. Explore more cities worldwide with the sophistication only Mynt Models can provide.
Mynt Models in Essen, Germany: Reserved for the Elite Gentlemen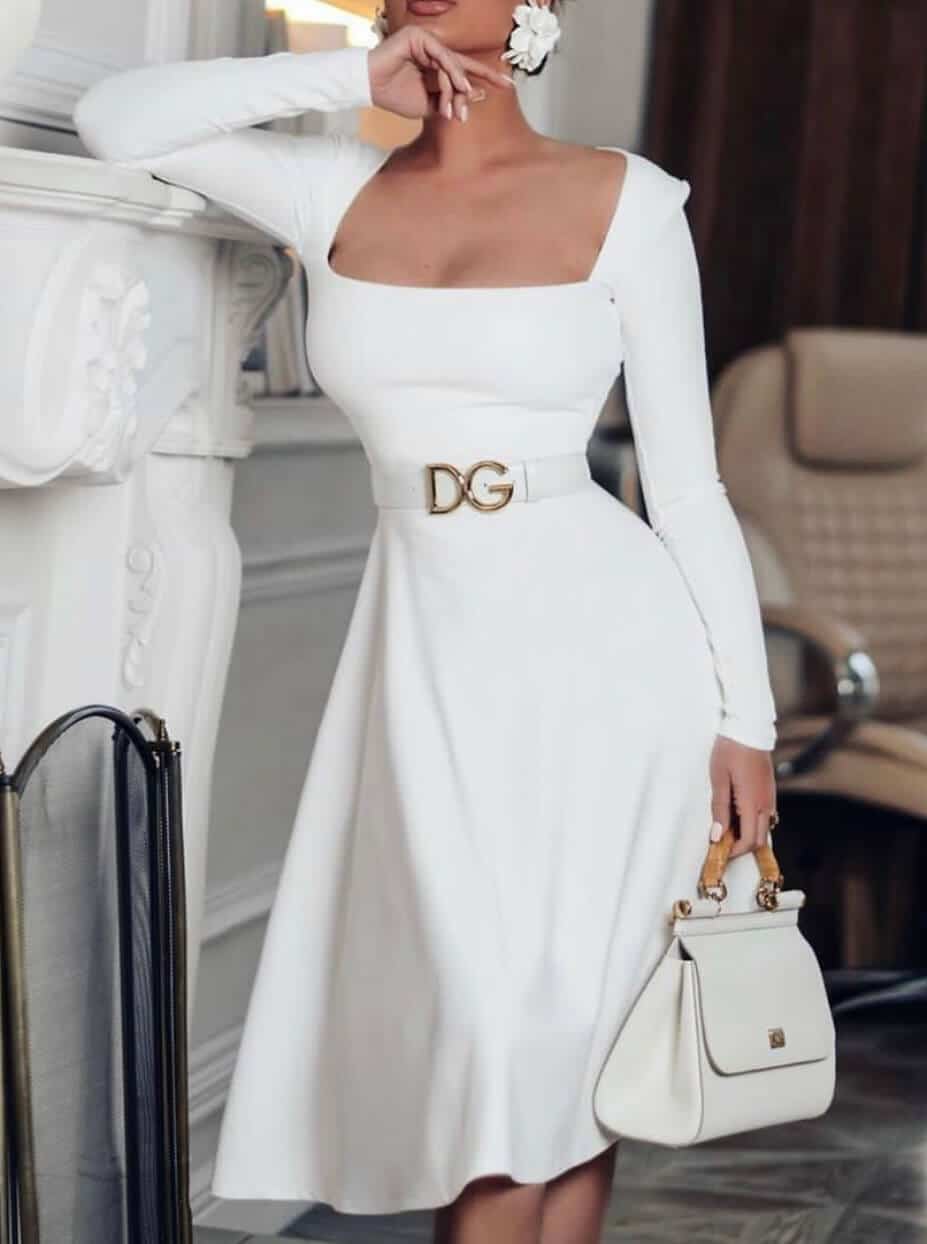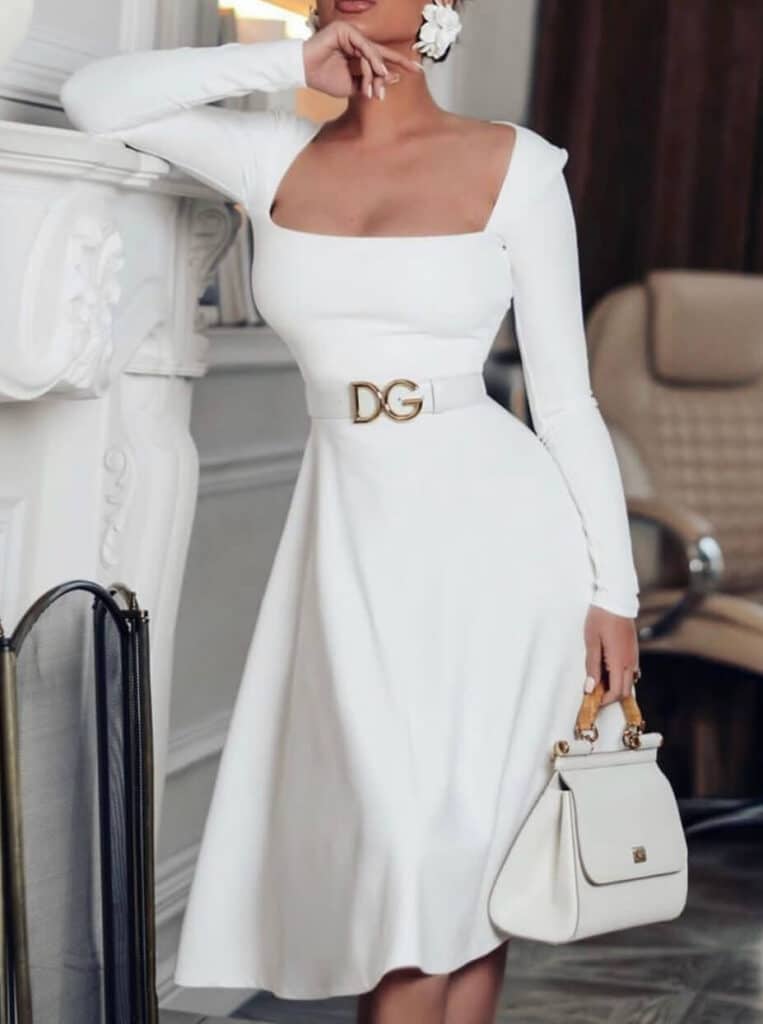 In Essen, Mynt Models offers exclusive escort services that go beyond the usual. We provide tailored experiences for discerning individuals. We operate by appointment, not hourly, serving a select clientele looking for companions who embody sophistication and refinement.
Our luxury elite companionship grants you exceptional privileges. This means your experiences will match your unique preferences, highlighting our commitment to excellence. You can create special moments with a top-tier GFE companion, distinguishing us from regular billionaire dating escort services.
Our list of refined, high-caliber clientele includes:
Mynt Models offers top-notch escorts in Essen, setting a high standard for sophistication. Elevate your experience with our selected companions, known for their grace, intelligence, and warmth.
Savor the Exquisite Moments with Elite Escorts in Essen
Dive into Essen's Relaxed Rhythms. Beyond its lively streets lies a calm that rejuvenates. With Mynt Models, experience this delicate balance of vibrancy and serenity.
Essen: Where Urban Charms and Greenery Converge
Discover the urban allure and natural beauty of Essen, nestled in the heart of the Ruhr region. Whether you're planning a city break, a family getaway, or a visit to a trade fair, Essen's diverse offerings cater to all.
Exploring Essen's Picturesque Landscapes
Explore Essen with a travel companion, where you can enjoy city shopping and tranquil hikes in beautiful landscapes. Discover art and culture in top-notch museums and theaters, plus the unique UNESCO World Heritage Site, Zollverein Coal Mine, showcasing industrial history.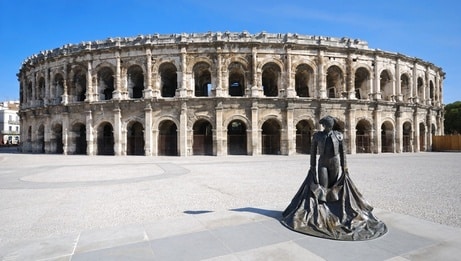 Once a vital coal mining hub, the Zollverein Coal Mine Industrial Complex houses fascinating relics of the old industry. It also hosts the Red Dot Museum, a showcase of cutting-edge industrial design. Irrespective of age, this site offers something captivating for all, making it a must-visit attraction that illuminates Essen's history.
Escape to the Botanischer Garten Grugapark, a verdant haven within Essen's Grugapark. Home to lush botanical gardens, this serene refuge also features a calisthenics park, playing fields, and paved paths for exploration. Immerse yourself in the tranquility of this natural oasis that stands in beautiful contrast to the city's bustling energy.
The Aalto-Theater is an architectural gem that weaves modernity with classic elegance. Originally designed by Aalto in 1959, this opera house stands as a posthumous tribute to the architect. With a history that resonates through its halls, it offers a unique experience that melds art, culture, and design.
Culinary Delights and Nightlife: A Taste of Essen
Essen's food scene is diverse, with restaurants, cafes, and markets for all tastes. From traditional German to international flavors, dining in Essen is a delicious journey. At night, the city comes alive with lively dance clubs and bars where you can enjoy music and drinks late into the night.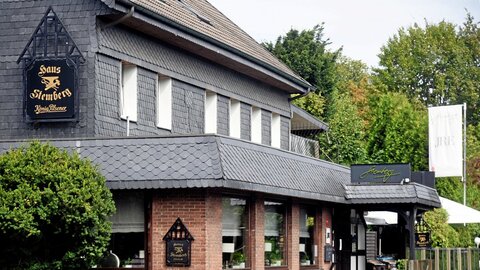 Haus Stemberg
Experience culinary heritage at Restaurant Haus Stemberg, a legacy spanning generations. Run by the Stemberg family since 1864, it seamlessly merges tradition and innovation. Chef Sascha Stemberg crafts a dining concept that offers a symphony of flavors, showcasing the essence of Essen's culinary identity.

Der Bonner Hof
Savor the diversity of European and Mediterranean cuisine at Der Bonner Hof. From fresh seafood to wholesome vegetarian options, this restaurant presents a menu that tantalizes taste buds. Discover a world of distinctive flavors and impeccable craftsmanship in every dish.

Schote
At Schote, where TV chef Nelson Müller showcases his passion for food, a fusion of creativity and excellence defines each dish on the set menu, a symphony of flavors that transports you through Essen's gastronomic landscape. The modern ambiance complements the culinary experience, offering an unforgettable evening.
Daktari
Enjoy urban elegance at Daktari, an Essen bar near the main train station. It's a perfect place to begin or conclude your Essen adventure with a diverse cocktail selection and a central location, providing a taste of the city's lively atmosphere.

Freak SHOW
Dive into the unique realm of Freak SHOW, an Essen bar for music lovers. With live music, DJ parties, and karaoke nights, it's a special spot where music creates lasting memories.
Planning an exceptional trip in Essen means considering your escort companion's preferences. Trust reliable platforms like TripAdvisor to guide you to find places and exciting city activities on this adventure.
Essen's Climate and Optimal Visiting Seasons
Explore the captivating climate of Essen, where the annual average maximum temperature of 15°C paints a canvas of contrasts. Transitioning from the cooler embrace of January to the sunnier days of August, the city's weather unfolds a panorama of diverse encounters. To infuse your visit with the most delightful experiences, consider orchestrating your sojourn during the bustling months of April, October, or September. Conversely, November unveils a quieter ambiance, ushering in fewer tourists and more budget-friendly opportunities.
Embark on your Essen escapade with the rhythm of the seasons as your guide, and stay seamlessly connected to real-time weather conditions here.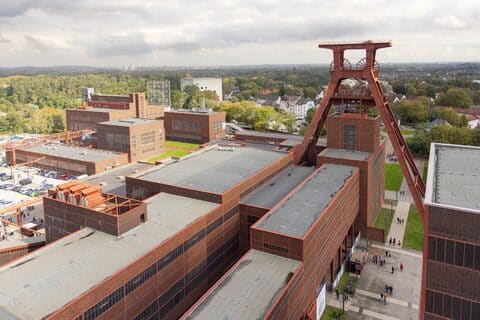 Unveiling the Economic Heartbeat of Essen, Germany
Explore Essen's rich tapestry of modern business and industry, revealing its complex and vibrant character. The city's history, deeply rooted in a strong industrial heritage, proudly hosts the headquarters of major companies like RWE AG, Evonik Industries AG, and E. ON Ruhrgas AG. This heritage stands as a testament to Essen's remarkable journey from its coal-mining origins to a thriving hub of diverse industries that play a crucial role in the city's thriving economy.
Uncover Essen's ever-evolving economic landscape, where the echoes of its industrial past blend harmoniously with the innovations shaping its present and future. As a city at the forefront of technological advancements and forward-thinking initiatives, Essen's economic strength spans across various sectors. Immerse yourself in the vibrant rhythm of Essen's commercial scene, where tradition and transformation merge in a captivating fusion.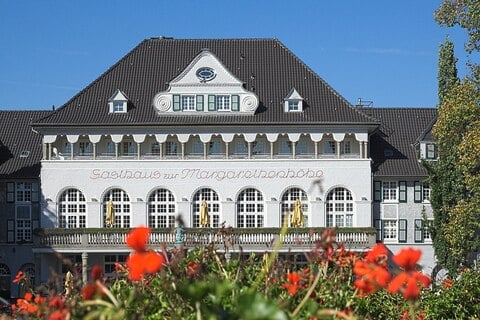 Immerse yourself in the lap of luxury with Essen's exceptional array of opulent accommodations, where an enchanting blend of lavishness and comfort awaits, ensuring your stay is nothing short of unforgettable. Whether you're traveling solo or with a companion, these luxurious havens redefine hospitality, enveloping you in a world of indulgence and refinement.
Schlosshotel Hugenpoet
Step into the timeless elegance of Schlosshotel Hugenpoet, where the legacy of sophistication meets contemporary allure. This historic gem is a true masterpiece, offering an exquisite fusion of old-world charm and modern amenities. Each corner exudes an air of refinement, from the chic guest rooms to the sumptuous cuisine served with an artistic touch. With impeccable service that caters to your every need, Schlosshotel Hugenpoet embodies a haven of luxury that resonates through every inch of its stately grounds.

Mercure Hotel Plaza Essen
Discover the pinnacle of contemporary comfort at Mercure Hotel Plaza Essen, where a collection of 132 bright and inviting rooms promises a warm welcome. Here, every detail is meticulously crafted to ensure a serene retreat. Positioned near the city's cultural landmarks, this hotel offers an oasis of tranquility and serves as an ideal base for your explorations, seamlessly blending modern amenities with a touch of elegance.

Sheraton Essen Hotel
Nestled adjacent to the renowned Philharmonie Essen and the lush Stadtgarten Park, the Sheraton Essen Hotel offers an unparalleled experience of indulgence and sophistication. The stylishly appointed guest rooms, adorned with thoughtful amenities, provide the perfect retreat after a day of exploration. With its prime location and an ambiance of timeless luxury, the Sheraton Essen Hotel beckons you to savor the essence of grandeur while embarking on a journey of discovery.