In the bustling heart of New York, the women you'll encounter are as vibrant and diverse as the city itself. From ambitious entrepreneurs to artistic souls, Mynt Models brings you a curated selection of
career women
who embody the spirit of the
Big Apple
. They're the epitome of class and sophistication, and with their charm, you can glimpse the
girlfriend experience
of your dreams Discover the unique blend of personalities that make New York the city of endless possibilities.
Exclusive GFE NYC Services
Mynt Models is your gateway to meeting, dating, and dining with exclusive women in New York. Our NYC GFE services redefine companionship, offering authentic connections and unforgettable experiences.
Choose Mynt Models for meticulously selected companions, tailored encounters, and an unrivaled level of sophistication.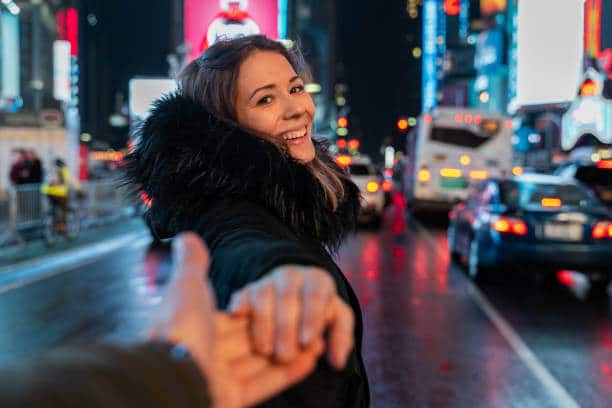 Meet our Premium Selection of New York GFE Escorts
These captivating women are more than just dates — their company is a luxurious experience. Explore our model gallery collection and let the excitement begin!
Discover our Lovely International GFE Companions
Ready to elevate your GF experience to a whole new level? Whisk our international companions away on a global adventure of exclusive, warm companionship.
Our VIP escort models at the Platinum level exceed our stringent criteria for excellence and possess that special touch of quality and charm.
Diamond-level VIP escort courtesans surpass expectations. These exceptional ladies are among the most exclusive and sophisticated female companions globally.
Exuding beauty, sophistication, and social stature, our Red Diamond companions represent the epitome of first-class elegance. These exceptional companions are the pinnacle of elite companionship.
Indulge in Luxury with your New York Escort GFE
Such a vibrant destination demands an equally captivating company. Book an appointment for GFE Escorts in New York.
The Ultimate Girlfriend Experience Awaits You in NYC
Explore New York in the company of our elite GFE escorts. Make it your New York.
Experience a private tour at one of the world's most renowned art institutions. With your GFE companion by your side, you'll explore the treasures of The Met without the crowds. Marvel at masterpieces spanning centuries, from classical sculptures to contemporary art, all while savoring the intimacy of this exclusive experience.
Intimate Candle-lit Dinner at
This three-star Michelin restaurant is where gastronomy meets art. With its elegant ambiance and meticulously crafted tasting menus, Eleven Madison Park promises an evening of exquisite flavors and impeccable service. Your GFE date will be a symphony of tastes, setting the stage for an enchanting evening.
Private Yacht Cruise along the
The shimmering waters of the Hudson and the iconic New York skyline make for an indulgent backdrop as you glide on your private yacht. Bask in the opulence of this exclusive experience, complete with champagne, gourmet cuisine, and the company of your alluring GFE companion.
Make Memories that Last a Lifetime
With Mynt Models, your girlfriend's experience in New York is more than just a date – it's a journey of unforgettable moments. Our elite companions ensure every encounter is filled with genuine connections, engaging conversations, and memorable experiences that linger in your memory forever.
Why Choose Mynt Models' GFE New York Elite Escorts
We pride ourselves on the art of creating meaningful connections that transcend the ordinary. Discover the Mynt Models difference.
What's a date without warmth and sincere connections? With us, authenticity is not just a promise, it's the cornerstone of our GFE service. Our elite escorts possess a rare gift for forging connections that are genuine and sincere. They approach each encounter with a genuine interest in getting to know you, ensuring that every moment spent together is enriched by the chemistry that naturally unfolds.
Exceptional Companionship
Expect more than just a beautiful face; our elite escorts in New York exude a magnetic charm and intelligence that sets them apart. They are accomplished career women, possessing a depth of character that makes every conversation engaging and enlightening. With them, you'll find a companion who understands the nuances of your tastes and preferences and knows how to make every interaction feel truly special.
At Mynt Models, we understand that every gentleman is unique, and deserving of an experience that caters to his tastes and preferences. Our VIP courtesans are adept at crafting experiences that are tailored to your desires, ensuring that each encounter is a reflection of your distinctive style. From intimate moments to grand adventures, your experience with our elite escorts is a canvas waiting for your personal touch.