To add or edit information on this page, please click here.
FIRST RATE ESCORTS IN POITIERS
Poitiers city, even as far back as Roman times, was the province's capital city. Its most prosperous period in history was around the time of Eleanor of Aquitaine, in the middle ages. Located nicely in the center of its region (Poitou-Charentes), it is slightly off the typical visitor's path, making it a perfect spot for an authentic tourist experience! The city has wonderful historical value, and retains its Medieval sites of interest in the city's center. As a university town, it supports lots of cultural activities. Previous students of the university include such prestigious names as Descartes and even Francis Bacon!
So come to visit this exquisitely genuine city before it becomes awash with too many visitors! Bring your beautiful (preferably French-speaking!) Mynt Models® date, and enjoy the sights with your elite, stunning girlfriend. Things are always more enjoyable when there is someone there with whom to share it. You will enjoy wonderful treatment, as a similarly considerate, polite and generous gentleman.
While being a member is not necessary for making appointments, it can benefit you greatly to be invited as a discreet, honored member of the site. You can enjoy access to unblurred facial photos and other images, as well as some of the models' introduction videos and other content. Your selection of companions will certainly be easier and more enjoyable! models. As a premium and professional company, we guarantee to maintain the privacy and discretion of all your appointments, forever. All our staff signs non-disclosure agreements to legally protect you. And our models will work to ensure that you experience nothing less than a warm, sparkling environment. Arrange a date now; we look forward to showing you our unforgettable girlfriend experience.
Some of the Lovely Escorts Available in Poitiers:
Best Attractions to Unwind in Poitiers with Your Model Escort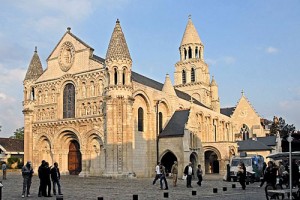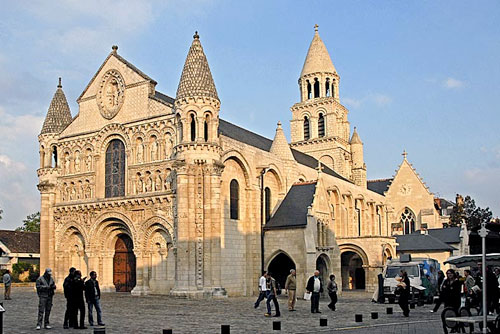 Currently a charming and elegant location with fewer tourists, it is highly recommended to visit this city if you prefer the 'real France'. One of the loveliest locations in the Poitou-Charnetes region, a visit to Poitiers is definitely recommended. Visit some of these wonderful sights while you are in town:
Notre Dame la Grande in Poitiers
Glass Architecture in Poitiers
Poitiers Parc de Blossac
Musee des Tumulus de Bougon in Poitiers
Futuroscope
St-Hilaire
Musee St-Croix
Palais de Justice
Cathedral Quarter
Eglise Saint-Jean de Montierneuf
Fun Forest Parcours Aventure
Checkin at Mercure Poitiers Centre
Glass Architecture: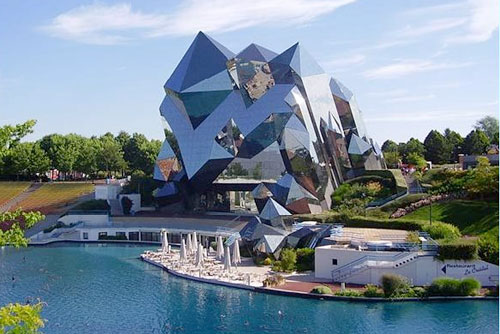 Weather
Enjoying mild temperatures, and suitable rainfall annually to maintain the green freshness of the city, Poitiers offers a classic, charming location. Nestled between the valleys of Boivre and Clain, the summers are warm and the winters cool, but never to great extreme. Attached to the Aquitaine Basin, the town is on the peak of a highland, and its climate is generally dictated by the surrounding mountains and accompanying winds. Click here to find all the latest time and weather information you need right now.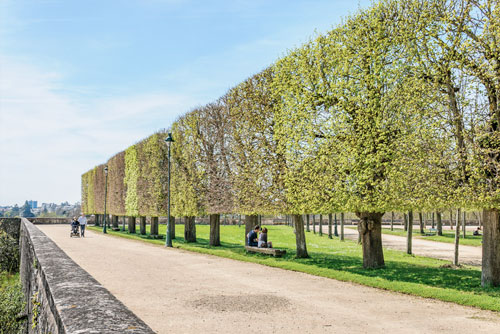 News
The La Nouvelle République du Centre-Ouest is the regional newspaper of Poitiers. Covering all the local stories, plus the usual sports and weather information, the paper is quite adequate. For local news in English, there are some options at some newsstands, just ask.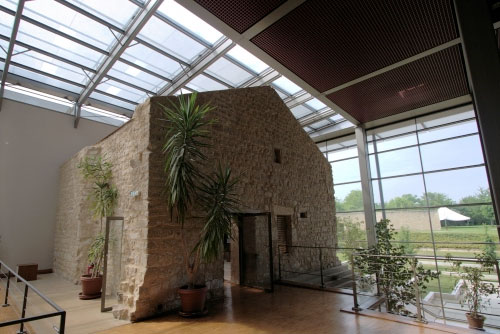 Business
Poitiers is the ceter of commerce for its region. Its main industries include manufacture of electronics, food processing, and printing. The city is also a lively university center, and enjoys lots of green spaces. Thankfully it has a comparatively light tourist flow, and after exploring this jewel, it makes a great base when expanding your adventures to the rest of the region. If you are interested in bringing your business to this city, the first step should be the local admin offices to check on permits and laws. And considering its minimal tourism, it may behoove you to speak fluent French first.. !
Luxury Hotels in Poitiers 
While, like many lovely little cities in France, there is yet to be a 5 star hotel established, the four star availability is quite pleasant. n fact there are quite a number of them. From among these lodgings, we can recommend the Mercure Poitiers Centre. Beautifully decorated, the interiors of this hotel will bring you back in time to another era. Comfort and style are priorities of the hotel, and the service is exceptional. We had no luck finding a suitable lovely video with which to feature the hotel for you, but this image may give you some idea of the atmosphere: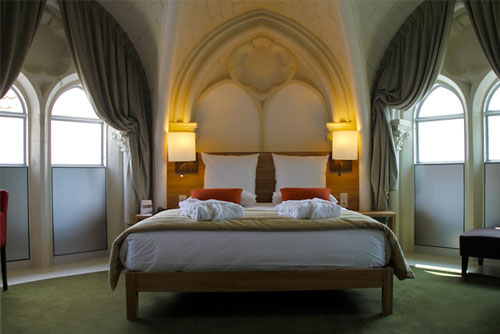 Poitiers Nightlife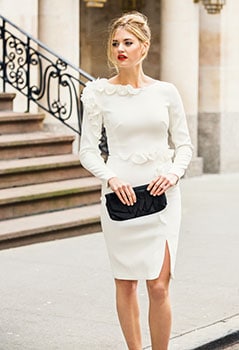 The city offers great venues for an evening on the town. Whether you seek a little wilder dance party club, 80's music venues or more classic cabaret nights, Poitiers offers something for almost everyone. Considering its university status, you can imagine the vibrancy that the injection of youth brings.
To avoid this crowd, either camp out at a gorgeous sophisticated wine bar playing slow jazz, or settle into a lovely high-end restaurant to while away the evening over fine wine and conversation. And not everyone considers a fantastic night one that includes going out!
When you have your lovely Mynt Models escort companion with you, anywhere is fantastic… Bring her on a lovely evening in beautiful Poitiers, and relish the girlfriend experience.
Trip Advisor should also offer many reviews on places you might like to visit.
More Information & Directions

For more detailed information about the city, view the definitive Wiki page here, with all the up-to-date details you'll ever need. Visit our escorts available in Lorient!
Map of Poitiers
Poitiers Blog