Dating can be quite challenging, especially for busy private gentlemen whose demanding professions and bustling social lives leave them little time and energy to find someone special.
This all-too-common situation makes it difficult for bachelors to meet potential partners and build meaningful relationships. If you're looking for a good connection that could possibly lead somewhere, then speed dating might just be your friend.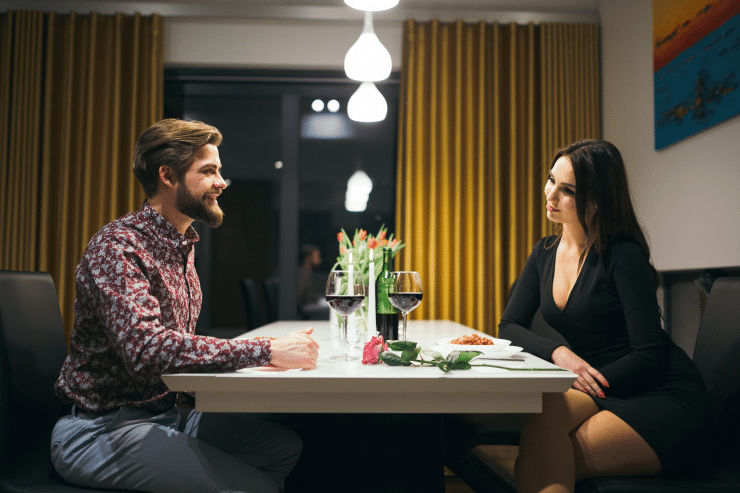 What is Speed Dating?
Speed dating is essentially a structured social event where singles looking for romantic connections engage in a series of brief conversations with potential matches. It's a concept that has been gaining popularity over the past few decades, appearing in the late 1990s and has since then gained traction. 
Such an event is a fun way for lots of bachelors and bachelorettes to get together with the purpose of meeting a large number of potential partners in a short amount of time
How Does Speed Dating Work?
Speed dating events can come in a variety of formats, but the underlying idea is always the same– to meet as many potential partners in a short amount of time.
You'll have just a few minutes, usually ranging from 3 to 8 minutes, to engage in lively conversation with a fascinating person before moving on to the next. The number of people in each group can vary, but you'll often get to chat with at least five other singles, each with their unique quirks and stories.
Following each conversation, you'll be asked to indicate the names of the people you'd like to see again. The event organizers will then use this information to determine which pairs have expressed mutual interest. If you and another individual have a spark, you'll have the opportunity to exchange contact information and continue exploring the possibility of a deeper connection.
The Advantages of Speed Dating
If you're curious about speed dating but hesitant to sign up for an event, these advantages of speed dating may persuade you to take the plunge and give it a try.
1. Efficient Use of Time
As an established, career-focused gentleman, your time is a precious commodity. In just a few minutes, you can determine if there is enough chemistry to warrant further exploration. This saves you time and effort, allowing you to focus your attention on those who truly capture your interest.
2. The More, The Merrier
Speed dating events offer a diverse range of potential partners, giving you the opportunity to connect with ladies who you may not have otherwise met. It's an excellent choice for those seeking to broaden their horizons and expand their dating options.
3. Reduced Pressure
Speed dating provides a short 3-8 minute window to chat with someone. This means that if you're not feeling a connection, you're not obliged to continue the conversation. Additionally, since you're meeting several ladies, you're not putting all your hopes on one person, thereby alleviating whatever pressure and anxiety that comes with dating.
4. Instant Feedback
Unlike traditional dating where you may have to wait days or even weeks to find out if someone genuinely likes you, in speed dating, you'll know within a few minutes whether someone is interested or not. This can save you a lot of time and emotional investment in someone who may not feel the same way. 
5. Fun and Exciting
Speed dating events are lively and exciting, providing a unique opportunity to meet new people and potentially find that special someone. The fast-paced nature of speed dating events can make it feel like a game or a challenge, adding an element of excitement to the experience. 
The Disadvantages of Speed Dating
Speed dating is not without flaws and there are a couple of drawbacks that are worth considering before committing to an event.
1. Superficial First Impressions
With speed dating's brief time frame, it can be difficult to form a genuine connection or get to know someone on a deeper level. People might make snap judgments and impressions based on physical appearances, rather than taking the time to get to know the individual.
2. Limited Time to Make a Connection
The limited time given for each interaction can create stress and pressure to make a swift decision about whether to pursue a potential match. You might feel rushed or not have enough time to ask important questions especially if you're keen to get to know someone in particular before pursuing a second date.
3. Not for Everyone
While some individuals might thrive in a fast-paced dating environment, others may prefer a more organic approach to dating. Speed dating can be overwhelming for introverted or shy individuals, who might struggle to make a connection in such a structured environment.
4. Limited Pool of Potential Partners
While speed dating events may attract a diverse range of participants, the number of potential partners is limited by the size of the event. Participants might not meet someone who fits their specific criteria or preferences.
5. No Successful Matches Guaranteed
Despite the best intentions of the organizers, speed dating is not a foolproof method of finding a romantic date. Tasteful and discerning gentlemen might not find anyone they are interested in, or they might not receive mutual interest from someone they liked.
Mynt Models: The Preferred Elite Dating Agency
While speed dating can be an exciting way to meet new people, it's not always the best fit for everyone. For gentlemen looking for a more personalized and exclusive dating experience, a high-end dating agency might be a better alternative.
Established in 1991, Mynt Models is a reputable upscale companionship agency that offers tailored and bespoke services to our refined clientele. We match gentlemen with sophisticated ladies based on your specific preferences and criteria. Our services combat the drawbacks presented by speed dating to ensure you get the best of your dating experience.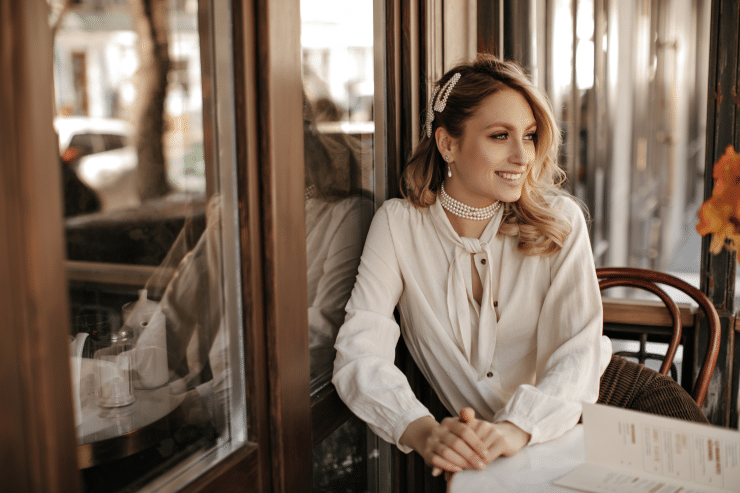 Why Be Matched by Mynt Models
Exclusivity and privacy are among the top reasons. Discover why a private gentlemen like you should indulge in the matchmaking services of an elite dating agency such as Mynt Models.
Skip the Superficial First Impressions.

Mynt Models offers a more personalized approach, where potential matches are selected based on factors such as shared interests, values, and goals ensuring matches that go beyond physical attraction.

Revel in the Personal Touch.

Our clients can specify their

preferences

and criteria for a partner, and the agency will work to match them with someone who fits their specific needs.

Save Your Time and Effort.

Mynt Models companionship agency can save time by having a professional matchmaker do the work of finding compatible partners for them. 

Privacy and Confidentiality.

Clients can rest assured that their personal information and dating activities will be kept strictly private and secure, unlike speed dating events which are often held in public venues. Review our

privacy policy

.
Meet Your Match with Mynt Models
As you ponder on whether speed dating is the right dating approach for you, it's important to consider all your options. While speed dating can be a fun, anffordable and exciting way to meet new people, it's just not for the most esteemed of gentlemen.
The superficial judgments, limited time, and unpredictable outcomes of speed dating can leave you feeling overwhelmed and dissatisfied. Your time is too valuable. That's why you might be better off availing the services of a high-end dating agency like Mynt Models.
With Mynt Models, you can enjoy the benefits of personalized matchmaking, high quality introductions, and a more genuine and authentic dating experience. You won't have to worry about superficial first impressions or being rushed to make a decision.
Instead, you can take your time getting to know compatible matches who share your interests and values. So, if you're looking for a more exclusive and rewarding dating experience, consider Mynt Models as your go-to elite matchmaking agency.