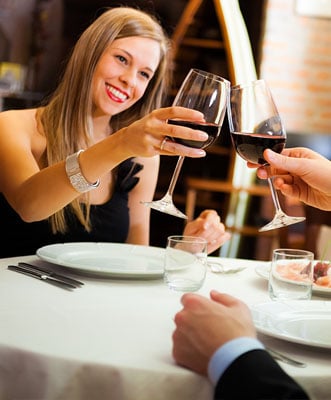 Are you looking for a serious relationship, or a good connection that could lead somewhere? Do you feel like you're missing on an opportunity to meet the woman who could be the perfect girl for you? Are you fearing that you're growing old and that finding the one person you can spend your lifetime with is slipping from your grasp? Then it's only right to take matters into your own hands and seriously make a conscious effort to go out and meet her.
Technology really has a huge effect in our lives today to the point that men, and women as well, take advantage of it even in finding their lifetime partners. A lot of gentlemen these days, in hopes of meeting a lovely lady with whom they can build a romantic relationship with, create and maintain multiple accounts and profiles in different online dating sites, or even when calling elite escort services such as the luxurious Mynt Models®.
But what if you still end up empty handed even after having a lot of profiles in online dating sites? Perhaps a little more old school approach is needed. Have you ever tried, or even considered trying speed dating? Most men would dismiss this idea right away. Why? Because to them, speed dating is not effective. How can it be when you do not even have enough time to really get to know the lady?
The truth is, speed dating does have its merits. Especially if she is 'the one' – that thunderbolt will strike you immediately. Consider the following:
The more the merrier
In speed dating, you get to meet a lot of women in a short period of time. Let's say, 10 or even 15 ladies in an hour. Do you know what that means? It means opportunity. You don't get to have chances like that with online dating sites.
Yes, you can always say that the quality of conversation is still very low given the time restrictions. However, the objective in speed dating is not to find the perfect girl during the event. It is to find one with whom you can consider going out with on a formal date. Since finding the right partner is your goal in the first place, this is an excellent start. A sample if you will.
More personal dating experience
Let's face it, there's no better way to make friends than to do so face-to-face. No amount of chatting online can replace a face-to-face experience. So, when you are on a speed dating event, this is exactly what you get. Body language, scent, energy, eye contact – all things you can't see or feel online.
Be observant. Who among the ladies strikes you as someone who would be a great date? It may be too early to tell but you can always find two or four of them that you feel has a connection with you. After the event, you can easily approach them and maybe ask for a contact number. This is something you can rarely experience with dating sites. You chat with someone for hours, even days and by the time you meet up, you will realize you don't have any connection at all.
If you're only 'allowed' to contact a certain amount of people through the speed dating organization, then try asking questions during your date about where they work or which gym they attend etc, so you might be able to find them later (without being a stalker!) Alternatively, give them some information about yourself, and say 'I'd love to hear from you sometime.' So the door is open for her to contact you if she likes.
Don't brush it off yet. Give speed dating a try. Whatever you may think of the whole scheme of things, you can expect to have fun in the event. Most importantly, you could get the chance to finally meet the perfect girl for you!