Mynt Models does not offer full-time or by-the-hour escorts, but fresh, caring career women. Our minimum booking time is a proper date, giving you dinner til breakfast together. Read our guide here.
Warm and Elegant Travel Female Escorts in Fiji
Island-hop around the Fijian archipelago with an exquisite travel companion for your most memorable trip yet
You're one appointment away from enjoying a tranquil experience in Fiji with an attractive, elegant woman.
Reach out to us

to obtain exclusive access to the private area, which houses comprehensive profiles of all our lovely models.
VIP Companionship Agency in Fiji
Mynt Models is a world-renowned escort agency that boasts a wonderful selection of elegant VIP escorts, models, and courtesans for Fiji. The elite escorts available for Fiji offer a superior girlfriend experience to discerning, respectful, and kind gentlemen, making their company absolutely unforgettable.
Discover the best of island living with our exceptional Fiji escorts
Explore Fiji's stunning natural beauty with an equally beautiful lady. Allow Mynt Models to give you a truly magical experience.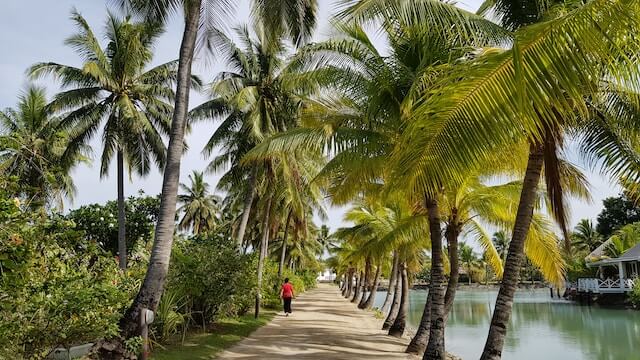 Find Some of Mynt Model's VIP Travel Escorts for Fiji
For the most selective gentlemen, there is no better collection of genuinely luxurious GFE models. Explore our model gallery selection.
Get to Know Our Selection of Upscale Models & Discreet Travel Escorts
Your ideal woman is just within your reach. We have divided our premium companions into three tiers so you can find the perfect date for discreet and exclusive encounters.
Our Platinum-level VIP escort models possess that little something extra: presence and charisma.
Diamond-level VIP escort courtesans are some of the most luxurious female companions in the world.
Top-class and unmatched in beauty, sophistication, and career status. Our Red Diamond companions stand out from the rest.
Fiji VIP Companionship Services
Mynt Models is a world-renowned escort agency that boasts a wonderful selection of elegant VIP escorts, models, and courtesans for Fiji. The elite escorts available for Fiji offer a superior girlfriend experience to discerning, respectful, and kind gentlemen, making their company unforgettable.
Discover the best of island living with our exceptional Fiji escorts.
Explore the Perks of Becoming a Mynt Models VIP Club Member in Fiji
Our exclusive VIP Membership is open to those seeking the most perfect travel companion from our portfolio. Our current clients are exclusively invited to apply for preferred membership.
After being approved, you will be given access to further higher profile and Members-only models, and enjoy exclusive Members-only benefits. 
1. Ensuring Your Privacy is Our Highest Priority.
At our exclusive agency, we prioritize your confidentiality and make sure that both you and your companion can have a delightful experience without any concerns. We take our privacy policy very seriously and ensure it is diligently upheld at all times.
Our Fijian travel escorts are the ultimate holiday companions for a delightful escape in the azure Pacific waters. You can expect an unforgettable experience with our exquisite VIP models.
2. Find the Finest Courtesans in Fiji
Our luxury model escort agency catering for Fiji and boyond, is dedicated to providing exceptional services to A-list clientele who demand the best. We have a refined selection of beautiful model escorts and VIP courtesans who were carefully chosen for their beauty, intelligence, and outstanding social skills.
3. High-End Matchmaking and Confidential Escort Services
If you're searching for an elegant date to accompany you to a corporate event, a lovely discreet companion to join you for dinner, or a fun-filled night out in Fiji's romantic holiday setting, our elite escorts are here to cater to your requirements. Rely on us to meet your requirements flawlessly. Rest assured our utmost priorities are discretion and professionalism.
Immerse yourself in the reefs and warm sunshine
Why Choose Mynt Models for Discreet Female Escort Service in Fiji?
Our warm, beautiful women of refinement are ideal for accompanying affluent gentlemen on their travels and dining affairs. These ladies are accustomed to the high society setting.
For our demographic of callers, privacy is paramount. We fiercely protect your confidentiality, and all our model companions sign non-disclosure agreements.
We bring special people together for extraordinary experiences. The Mynt Models companion experience is designed to be a beautiful exchange of energy.
How to Find Upscale Escort Dates in Fiji
Contact us. Send us a message via email for an initial consultation and verification. This personal touch ensures you're attended to perfectly.


Log in the portal. After being verified, log in to a portal created just for you. View potentially suitable models that match your preferences.


Select your escort date. Choose a model you'd like to invite. Your concierge will confirm her availability. Arrangements will be made for you and your VIP escort to meet on the requested date.


Leave us feedback if you're comfortable. Your confidential comments are welcome and appreciated. We look forward to pampering you as you deserve.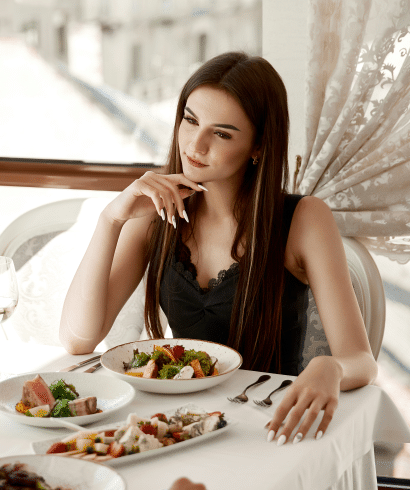 The ocean is calling. Your desired VIP companion awaits.
Our Fiji VIP Travel Companions and Courtesans Cater Exclusively to the Most Sophisticated Clientele.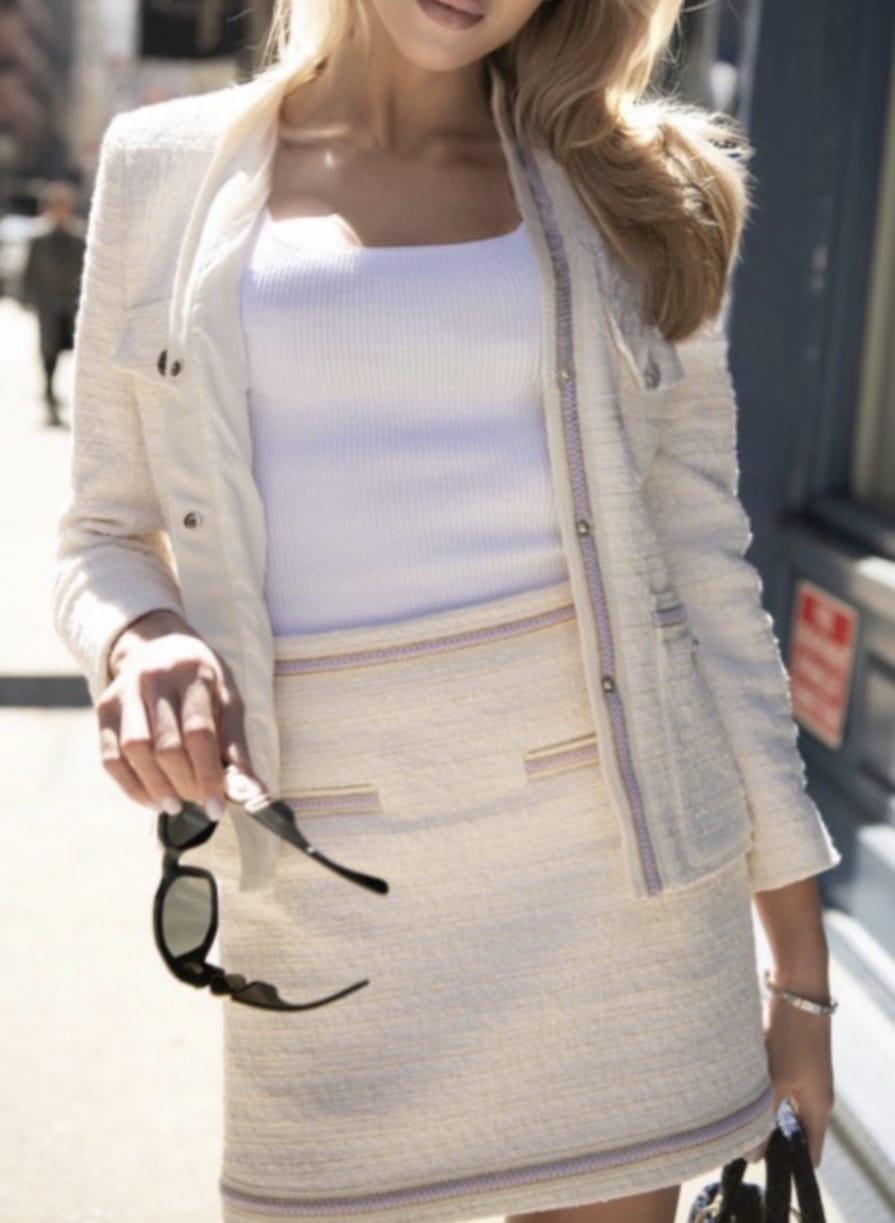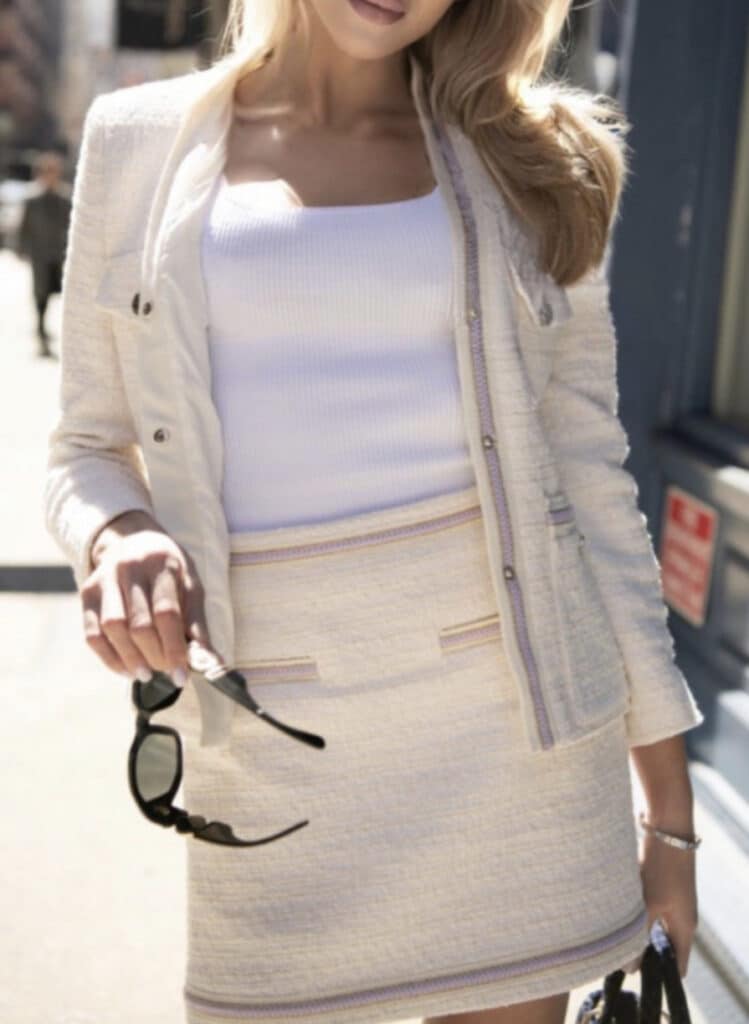 Since 1991, Mynt Models has been committed to treating every gentleman as our only client. Our VIP concierge agency offers more than just pairing billionaires with VIP escorts. We provide exclusive, well-educated, and sophisticated VIP companions for personalized experiences. Invite an elite model girlfriend to make your tropical stay distinctive.
We don't provide full time, by-the-hour escorts, and we don't cater to every caller. We have to be selective. Introducing you to fresh, refined, educated VIP escort companions internationally, you can be assured of personally-tailored excellence. Invite a high-quality Mynt girlfriend to accompany you and create your own special memories.
Our list of refined, high-caliber clientele includes:
Discover Fiji's Bountiful Beauty with a Beautiful Model Escort
Nothing is warmer in the Pacific than the luxury of Fijian hospitality. Enjoy swimming and snorkeling in the island's pristine beaches, explore its lush rainforests, and chase majestic waterfalls with your stunning companion escort.
Top Destinations to Discover with your Companion Date in Fiji
Fiji offers all the delightful advantages of an idyllic South Pacific escape, including serene palm-fringed beaches, opulent private islands, spas and resorts, and endless shimmering waters that are easily accessible.
You don't have to feel lonely amidst Fiji's beauty. Mynt Models luxury companions can accompany you to the island's top attractions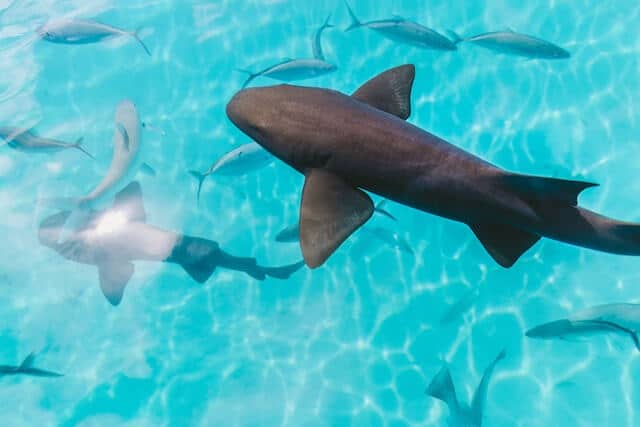 A stunning island with beautiful beaches and luxurious resorts, perfect for a romantic getaway. Authentic Fijian experiences await you and your refined elite companion.
A scenic 80km coastal drive with picturesque views of the ocean, dotted with charming villages and beach resorts. Watching the waves crashing on the reef while gazing out at the ocean is truly an unparalleled experience.
A serene and scenic river that offers romantic river cruises, kayaking adventures, and waterfall tours amidst Fiji's lush rainforests. Go rafting with your date through a secluded route leading to an untouched tropical wilderness, enveloped by dense rainforest.
If you want to fully appreciate the appeal of this dynamic location, it's recommended to explore some of its other noteworthy destinations:
Explore Fiji's Historic Sites and Landmarks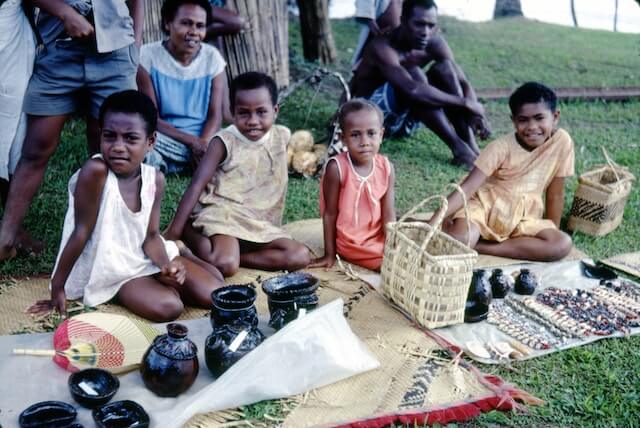 Fiji boasts a rich cultural and historical heritage that is reflected in its various landmarks and historic sites. From ancient temples and museums to colonial-era buildings, these sites offer a glimpse into Fiji's past and its diverse cultural influences.
To make the most of your visit, consider consulting reputable sources such as TripAdvisor for recommendations on the most exciting venues to visit.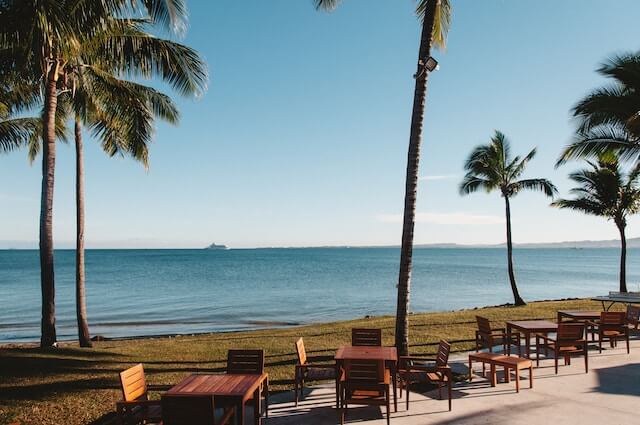 Nestled within the warm embrace of tropical latitudes and caressed by gentle oceanic currents, Fiji basks in a year-round, sultry ambiance that entices travelers with its blissful, sun-kissed beaches and sapphire waters.
The warm and sunny weather in Fiji is a major draw for tourists, who come to enjoy the stunning beaches, crystal-clear waters, and outdoor activities like snorkeling, diving, and hiking.
The company of a warm, refined Mynt Models travel escort will surely complete this paradise.
Check Fiji's current weather here.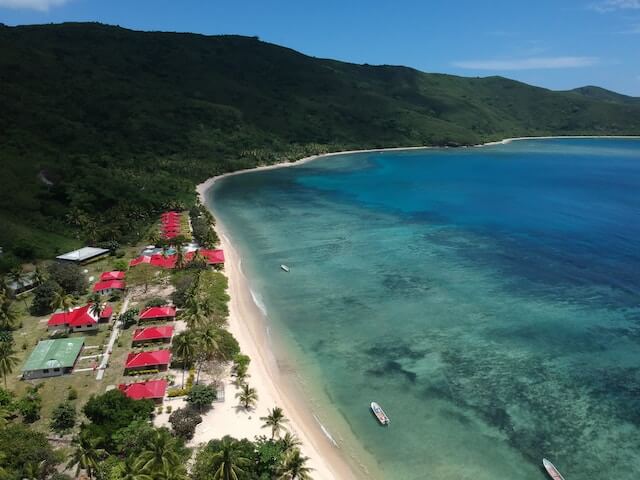 Fiji's economy relies heavily on tourism and agriculture, which are major contributors to its GDP and provide employment opportunities for many Fijians. While tourism is a significant source of foreign exchange earnings, agriculture remains a vital industry, with sugar, coconuts, and ginger among the top exports.
Mynt Models offers companionship services to match entrepreneurs and business magnates conducting business or vacationing in Fiji, with the ideal courtesan. Be accompanied by a lovely escort to business meetings and personal travels in and around the island. What better way to pass the time than surrounded by beauty. 
The Most Luxurious Fiji Resorts
Warmer than the eternal sunshine and Pacific breeze is the Fijian hospitality. Home to some of the world's most luxurious resorts, Fiji offers a truly indulgent escape from the stresses of everyday life.
One such is the extraordinary paradise that is among the world's largest private island resorts: COMO Laucala Island. It's the epitome of luxury in Fiji.
Another private island retreat is Kokomo Private Island Resort, located in Fiji's south. It's a rare stretch that tourists have not flocked much, and where development has not taken over the beach.
A luxury escape also awaits guests at Vatuvara Private Islands Resort. Staying at Vatuvara Private Islands allows you to experience the epitome of lavishness while also providing a genuine chance to fully engage with the splendid Fijian culture on the island.
Experience warm and genuine Fijian hospitality in Fiji's most luxurious accommodations. Your elite escort will surely love to indulge you in local activities.
Connect with Elegant Travel Companions Around The Globe
Mynt Models' educated and elegant model escorts possess not only charm and beauty but also come from high-end backgrounds. No matter where you are, we offer clean, fresh, well-bred courtesan models to ensure an unforgettable first-class experience.
Contact us directly to arrange a meeting with our elite models!
Indulge in an unforgettable Fiji experience with Mynt Models
Fiji is too breathtaking to enjoy on your own. Our matchmaking expertise brings like-minded individuals together for an unforgettable experience in paradise with an exceptional, premium escort travel date.