To add or edit information on this page, please click here.
PREMIUM ESCORTS IN ABU DHABI
Abu Dhabi is the largest city of the UAE. Sitting on an island facing the Persian Gulf, it's one of the richest cities in the world. The rapid urbanization of the city has also made Abu Dhabi one of the most important global cities in the world. The city is engaged in a number of expensive trades and is responsible for about two-thirds of the entire UAE economy.
Sophisticated dates are made available by your trusted Mynt Models® elite companion agency. Our exclusive ladies offer world class treatment and will beautifully take care of you, as a considerate, polite and generous gentleman. Book a date and enjoy our gf experience dinner date, that will leave you overjoyed. Having a beautiful woman escort you to dinner just to please you is a wonderful start to the evening. And that's the kind of elite escort Abu Dhabi offers - just beautiful.
Our VIP club membership offers unrestricted and unlimited access to our models' premium profiles. Get to know her more by viewing her unblurred photos and video clips and have an easier selection process. Contact us and inquire how you can be invited to our club.
Our policy in discretion and total privacy will always be implemented in your appointments. Worry for nothing else but to have a magical time while in beautiful Abu Dhabi.
Some of the Model Escorts Available in Abu Dhabi:
More Models

Contact Us To Be Introduced to Secret Unlisted Models Many of our models have sensitive careers and are concerned for their privacy. As such, we have many models with us who are available for direct introduction only. They are too concerned to even have details about their lives online, in case someone might recognize them…
Experience the Magnificent Attractions in Abu Dhabi, with the City's Your Model Date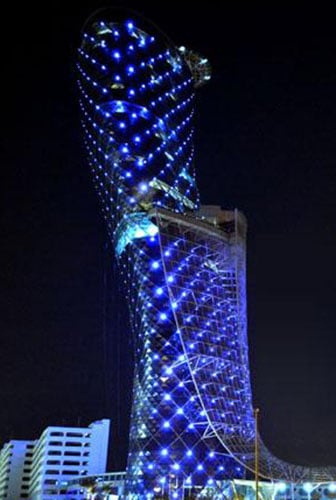 The trade fairs held in Abu Dhabi attract investors, businessmen, and tourists from all over the world. The car shows in Abu Dhabi displays top-of-the-line cars. The city, since 2009, hosts F1 races in the Abu Dhabi Grand Prix in November or December. While you're in the city, visit these places and have a wonderful stay:
Yas Island
Ferrari World
Sheikh Zayed Mosque
Yas Island Marina Circuit
Yas Waterworld
Saadiyat Island
Emirates Palace
Qasr al-Hosn
Marina Mall, Abu Dhabi
Al Reem Island
Emirates National Auto Museum
Abu Dhabi Mall
Al Ain National Museum
Dalma Mall
Al Lulu Island
Louvre Abu Dhabi
Abu Dhabi Cultural Foundation
Zayed National Museum
Al Ain Zoo and Aquarium
The Landmark
Abu Dhabi Skyline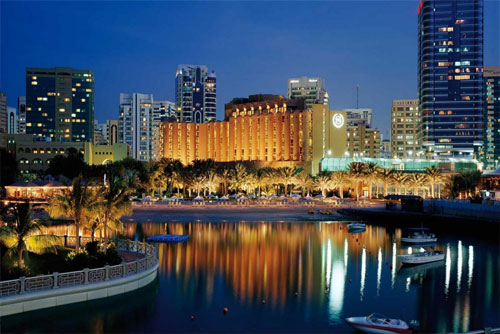 Weather
Abu Dhabi experiences a hot desert climate. You will expect to get a lot of sunny days and blue skies all over the year. This kind of climate, however, makes Abu Dhabi a perfect destination for people who want to enjoy the beaches of the city. Click here and get all the weather information you need.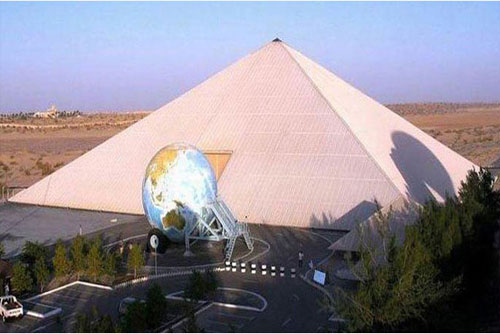 News
To stay up to date on all the latest city information, we recommend the Kaleeji Times. No other news source is as up to date with UAE news and gulf information. All the GCC appreciates the Khaleej Times. For local news in English, of course, Al Jazeera is your best bet for mainstream headlines, weather, and sports.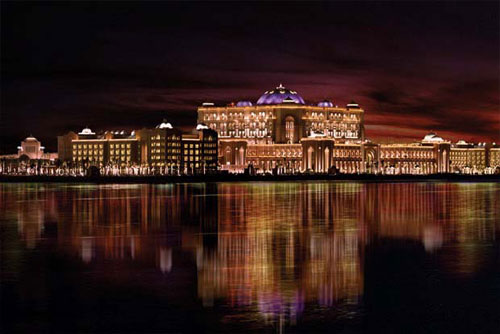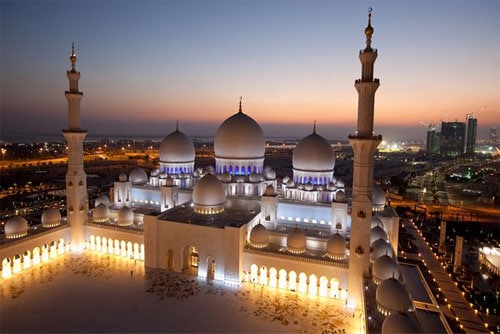 Business
Abu Dhabi is the wealthiest emirate among the seven members of the UAE. Their economy is boosted by their strong oil industry, and the city holds almost 9% of the world's oil reserves. Because of this stable industry, the city is now planning to diversify their economic structure. Abu Dhabi is now venturing in financial services, tourism, and industrial services. Check the mayor's office or your local embassy to find out all about business licenses, permits, payments and more if you are planning to start a business in the city.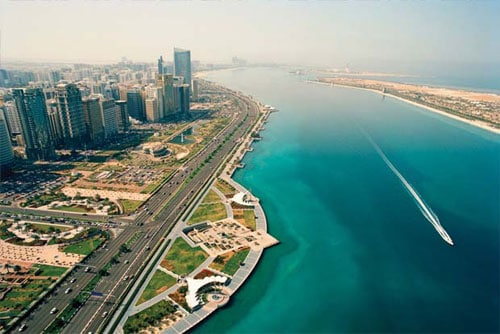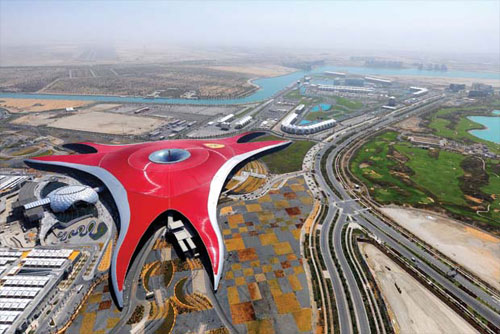 Hotels in Abu Dhabi are Perfect for Meeting with Your Gorgeous Girlfriend

Any global city will never be complete without luxury hotels. Abu Dhabi has a good selection of these premium hotels that will cater to the hotel needs of its tourists. But there are only a few cities in the world with the privilege of having a 7-star hotel. The Emirates Palace, one of the few 7-star establishments, is considered as the most expensive hotel in the world. From the hotel gardens to your own suite, you will enjoy the grandeur and the lavishness of this hotel. Check for more hotel options from the reviews in Trip Advisor's site. The Five Star Alliance will also have more suggestions for luxury hotels in Abu Dhabi.
Abu Dhabi Nightlife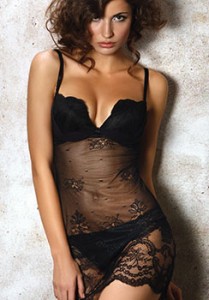 The Abu Dhabi nightlife is exciting in the city heat.
The nightlife in Abu Dhabi are more sedate compared to other global cities because of their strong enforcement of zero tolerance in drinking. They have a strict regulation for alcohol and in most cases one would need a permit or license to have a drink. Dress codes are also implemented. But, you will still enjoy a great night in the city by visiting their world class restaurants and bars. They also have live music where you can enjoy your preferred genre. You and your lovely Mynt date will enjoy a night in Abu Dhabi.
Find out more about how you can enjoy your night in Abu Dhabi by checking Trip Advisor.
More Information & Directions

For more detailed information about the city, view the definitive Wiki page here, with all the up-to-date details you'll ever need. Visit our escorts available in Doha!
Map of Abu Dhabi