Mynt Models does not offer full-time or by-the-hour escorts, but fresh, caring career women. Our minimum booking time is a proper date, giving you dinner til breakfast together. Read our guide here.
High-End Female Escorts in Abu Dhabi
In the opulent embrace of Abu Dhabi's extravagant cityscape, Mynt Models emerges as the highly discreet epitome of refined companionship. Just as the city seamlessly merges traditional charm with contemporary grandeur, Mynt Models presents the premium choice for gentlemen with a taste for luxury, offering elite, elegant companions that perfectly mirror the city's blend of elegance and style.
At Mynt Models, our gorgeous, discreet model escorts and high-end courtesans, who are career-focused and charmingly refined, promise to accompany you tastefully on your journey through the heart of Abu Dhabi.
Contact us

to obtain exclusive access to the private area, which houses comprehensive profiles of all our lovely models.
Exceptional Companionship in the Heart of Abu Dhabi
At Mynt Models, we take pride in offering a select group of globally acclaimed female companions, who epitomize refinement. They embody warm hospitality, reflecting the renowned Emirati tradition of generous hosting.
Unveiling Our Internationally Celebrated Female Companions
Across three curated tiers, our beautiful female companions are thoroughly chosen to ensure you find an exclusive lady that matches your preferences, whether you're looking for engaging conversations or exquisite moments of mutual happiness.
Having all the criteria we require, our Platinum category of friendly VIP escort models are those who are a step above the average woman. Call it charm or class, but she has a presence and charisma that makes it impossible to look away.
Another step above, the caring Diamond gallery companions feature fresh talents chosen specifically because they exhibit an exceptional combination of beauty and class, guaranteeing that your interactions are marked with a breathtaking sense of style.
The finest of our models exude exceptional grace, sophistication, and charisma. Our Red Diamond companions are only introduced to the most discerning gentlemen due to their high-profile status, which reflects their brilliant professions.
Captivating Moments, Unveiled by Mynt Models in Abu Dhabi
Unlock exquisite moments masterfully unveiled by Mynt Models amidst the splendor of Abu Dhabi. Our companions are the key to experiences that transcend the ordinary.
VIP Escort Services in Abu Dhabi
Elegant dates in Abu Dhabi are taken to a new level with Mynt Models, your trusted elite companion agency. Bespoke matching within a custom designed date. Our exclusive selection of upscale ladies offer world-class care, and we ensure they enjoy the company of considerate, polite, and generous gentlemen like you. Your experience with our elite GFE courtesans is designed to be exceptional and magically memorable.
In a region with limited elite companionship options, our premium agency stands as a beacon for those seeking discreet VIP models, accomplished actresses, and women with successful careers. And that's the kind of elite escort Abu Dhabi offers – just beautiful.
Very discreet female companions upholding perfect privacy. 
Elevating Connections in Abu Dhabi
Mynt Models introduces the exclusive VIP Membership for those who seek more than just companionship. In Abu Dhabi, we offer a gateway to a world where companionship goes beyond the ordinary. As a member, you will gain access to our gallery of elite escort models, each poised to accompany you on your adventures.
Becoming a privileged member grants you access to an exclusive collection of content, such as unblurred photos and video clips, making choosing your date easier. In addition, you'll also enjoy the privilege of special rates that enhance your exclusive experience.
Tailored Matchmaking: Personalized Connections
Experience the art of tailored matchmaking with our VIP membership. Our dedicated VIP concierge takes the time to understand your preferences, curates connections that align authentically with your interests and fosters memorable experiences beyond the ordinary.
Ensuring Our Client's Privacy Always
Your trust is our foundation. That's why every interaction within our agency is treated with utmost confidentiality. With Mynt Models, you can confidently explore the world of companionship, knowing that your privacy is always protected.
Dedicated Support and Priority Assistance
Enjoy priority customer support tailored to your requirements as a VIP member. Mynt Models is at your service, ensuring your journey with our first-class agency is smooth and hassle-free, from initial inquiries to the culmination of each interaction.
Your Elite Passage to Abu Dhabi's Charms
Traverse Abu Dhabi's riches with the sophistication only Mynt Models can bring. Uncover hidden gems, savor culinary delights, and indulge in elite companionship that complements the city's opulence.
Abu Dhabi's Elite Female Escort Agency
For over three decades, Mynt Models has been at the forefront of fostering genuine connections that go deeper than surface-level interactions. Our genuinely fresh high-end ladies transcend mere appearances, exuding depth of character that adds richness to every encounter.
Beyond their physical allure, our companions are known for their grace, intelligence, and the warmth they bring to conversations. We provide a platform for shared moments, mutual discoveries, and exploring new horizons.
At Mynt Models, we promise experiences that resonate. Immerse yourself in social events, savor local cuisines, or bask in the vibrant tapestry of Abu Dhabi's offerings, all while enjoying the company of our captivating companions.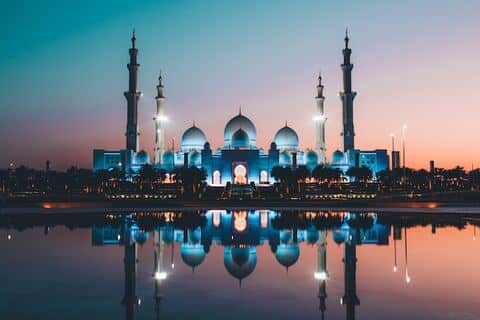 Why Choose Mynt Models for Abu Dhabi Escort Services
Our agency's distinction lies in our commitment to fostering genuine, meaningful, and memorable connections. Mynt Models prioritizes authentic engagements that transcend the ordinary, ensuring every interaction leaves a lasting impression.
For over three decades, Mynt Models has upheld a legacy of excellence. Our agency's name is synonymous with refined companionship, genuine connections, and a commitment to exceeding expectations. When you engage with our high-class escorts and VIP courtesans, you're embracing a tradition of sophistication that has stood the test of time.
In a world where instant gratification often takes center stage, Mynt Models sets new standards. Our approach aligns with timeless values of respect, integrity, and a dedication to creating moments that matter. We're not just a companionship agency but a curator of experiences that hold significance beyond the fleeting.
Our exclusive clientele represents a league of extraordinary individuals who have achieved remarkable success in their fields. From influential political figures to accomplished business magnates, our companions are chosen to match the caliber of our clients. The ideal gentleman deserves companionship that resonates with their stature, and that's precisely what Mynt Models offers.
How Can You Date Elite Escorts in Abu Dhabi?
Our booking process is designed to revolve around your preferences, ensuring that your journey with Mynt Models is effortless and enjoyable.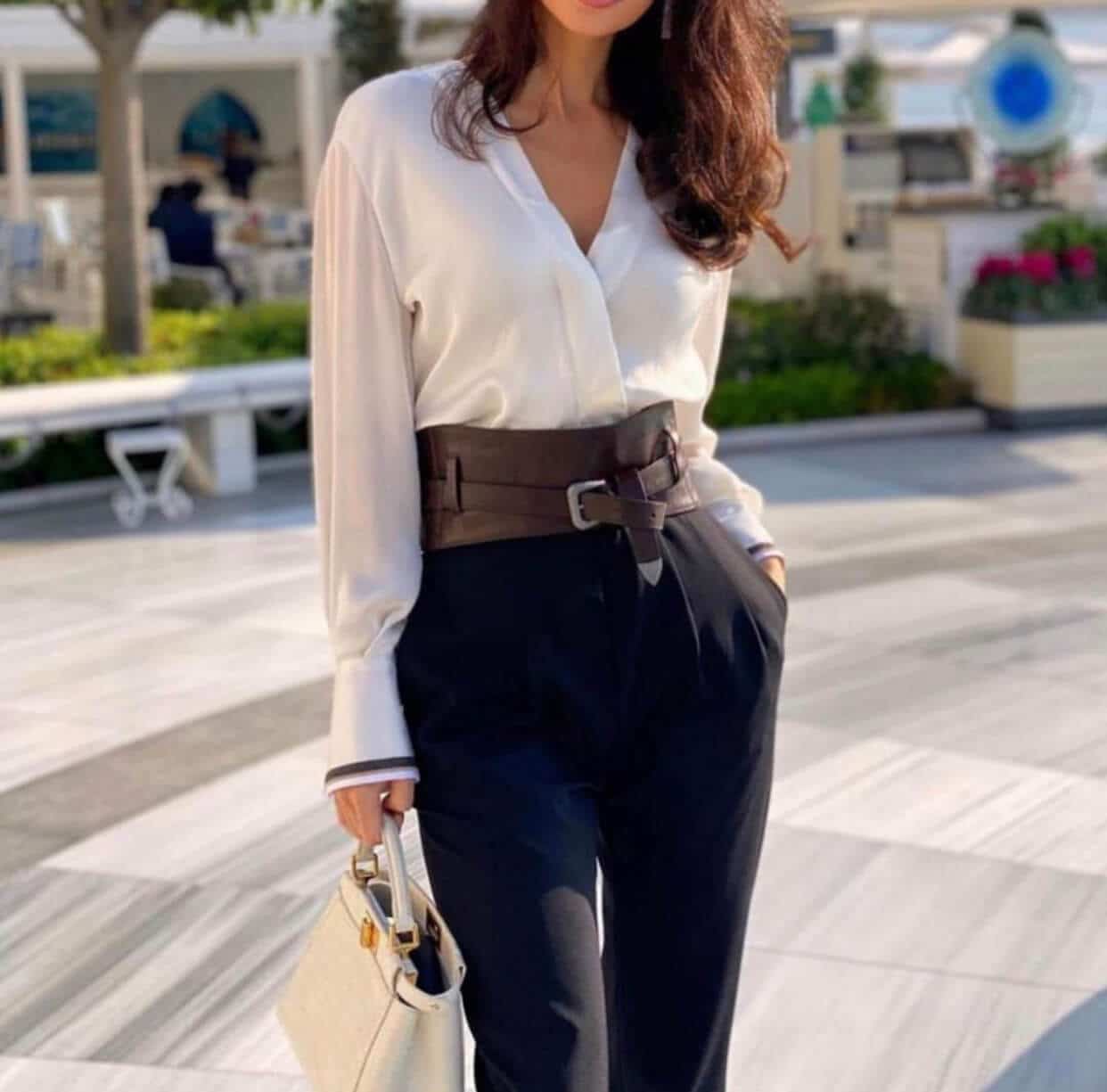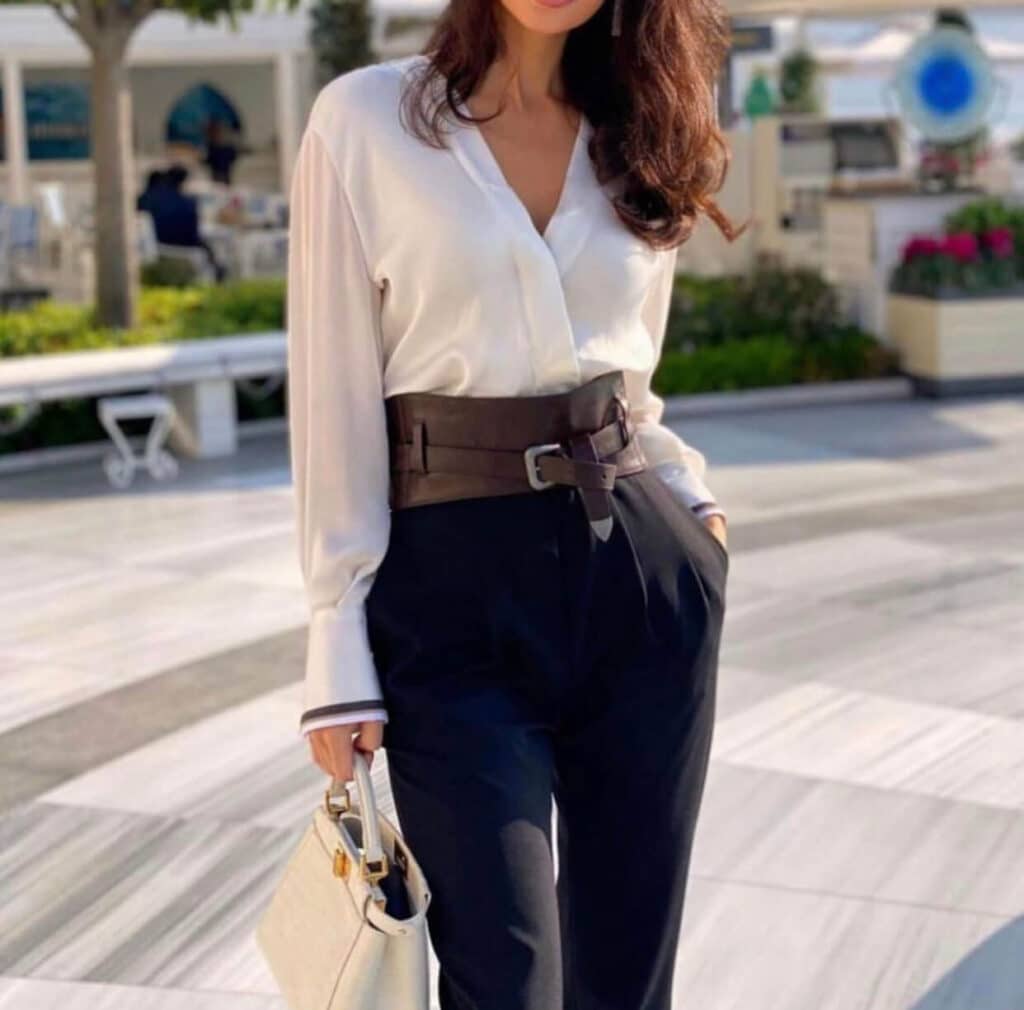 Abu Dhabi's Allure is Yours to Explore!
Guided by Mynt Models' exclusivity, let us weave elegance into your journey, introducing you to the city's luxuries with a touch of sophistication.
Luxury-Class Escorts and VIP Courtesans in Abu Dhabi, Only Catering to the Ideal Gentleman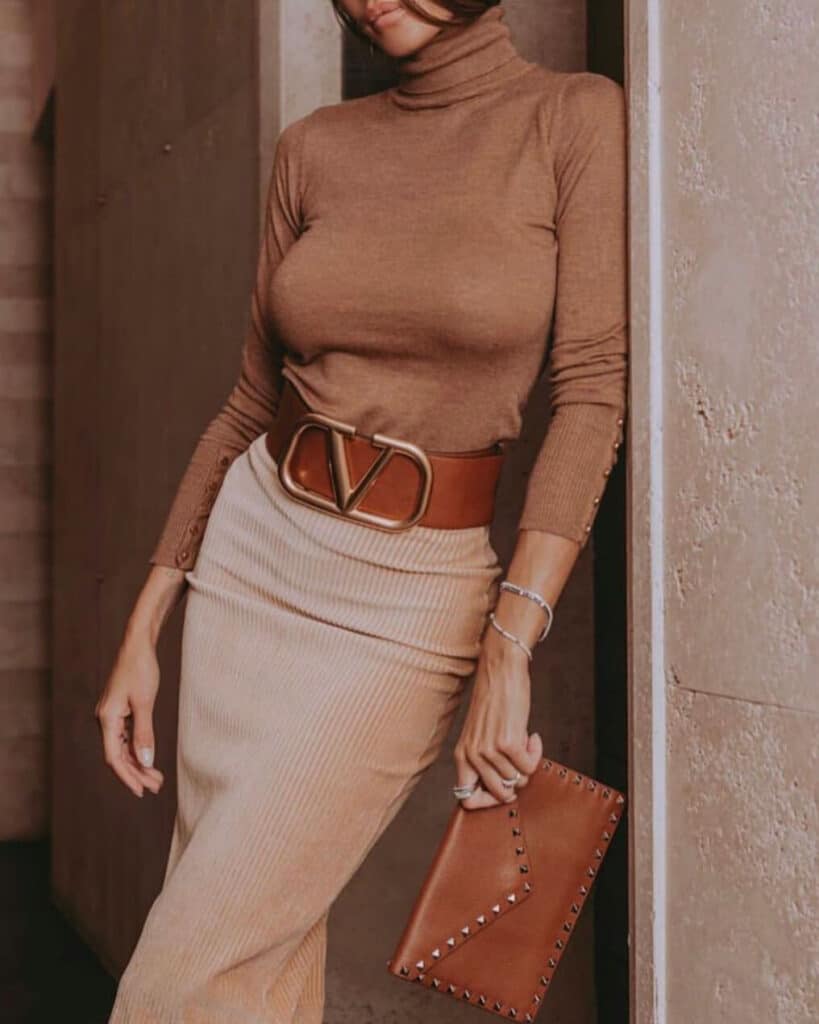 At Mynt Models, we redefine companionship by exclusively catering to the epitome of sophistication – the ideal gentleman. Our selection of high-class escorts and VIP courtesans in Abu Dhabi reflects our commitment to quality, elegance, and a refined lifestyle.
We distinguish ourselves as an exclusive high-end dating agency, prioritizing quality over quantity. Our escorts are strictly by appointment only, embodying a level of sophistication that aligns seamlessly with the ideal gentleman. Every encounter is an opportunity to create an authentic connection, a space where minds meet, and conversations flow naturally.
Our list of refined, high-caliber clientele includes:
Distinguished by their accomplishments and a sense of refined allure, our companions cater exclusively to those who appreciate the finer things in life. Their presence enhances your journey in Abu Dhabi, making it an exploration of the city's sights and soul.
Abu Dhabi's Finest Moments Unfold with Mynt Models!
We're not just saying it – Join us in savoring Abu Dhabi's essence, tastefully accompanied by Mynt Models' companions.
From Ancient Roots to Modern Heights: Exploring Abu Dhabi's Enchantment
A city where captivating history intertwines with modern marvels, Abu Dhabi is an enchanting destination that leaves visitors in awe. As the capital of the UAE, Abu Dhabi offers a symphony of cultural richness, architectural grandeur, and luxurious experiences that beckon travelers from around the globe.
A Trip to Abu Dhabi: A Journey Awaits You and Your Companion
Many travelers are drawn to Abu Dhabi, a gem in the desert, by its alluring fusion of traditional charm and cutting-edge splendor. Explore the city's captivating tapestry of attractions, which includes everything from historical gems to cutting-edge wonders, with your companion by your side.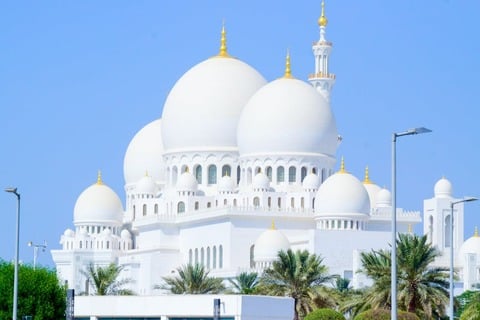 The architectural grandeur at the Sheikh Zayed Grand Mosque Center is an awe-inspiring landmark that is not only a testament to Islamic art and culture but also a place of serene spirituality. The resplendent white marble, intricate mosaics, and ornate details create an atmosphere that invites reflection and admiration.
Lined with meticulously manicured gardens, palm-fringed walkways, and vibrant flowerbeds, The Corniche is a serene oasis that beckons both locals and visitors. This picturesque waterfront promenade stretches gracefully along the coastline, offering a panoramic view of the city's iconic skyline as it meets the sparkling waters of the Arabian Gulf.
Head to Ferrari World Abu Dhabi, the world's first Ferrari-branded theme park, for an exhilarating adventure. The iconic red structure houses an array of heart-pounding rides, including the world's fastest rollercoaster. Share thrilling moments with your companion as you race through the indoor attractions, marvel at racing memorabilia, and enjoy captivating live shows.
Indulgence and Entertainment Await in Abu Dhabi
In Abu Dhabi, the culinary arts and nightlife seamlessly merge to create a sensory journey that captures the essence of the city's vibrancy. From savoring exquisite flavors to reveling in the after-dark allure, Abu Dhabi invites you to experience its world-class offerings that cater to the gourmand and the night owl within you.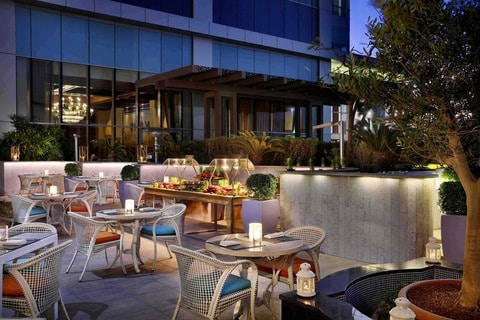 Catch at St. Regis
Where culinary artistry meets refined luxury, Catch at St. Regis celebrates a fusion of flavors, offering a dining experience tantalizing the senses. Immerse yourself in an elegant ambiance while savoring creative dishes crafted with the finest ingredients, promising a memorable gastronomic journey.


The Terrace On The Corniche
Discover a culinary oasis at The Terrace On The Corniche, where exceptional flavors and stunning views converge. Situated along the picturesque Corniche waterfront, this restaurant offers a diverse menu of international and Emirati delicacies.


Olea
With a menu inspired by the richness of Mediterranean cuisine, Olea offers an array of delectable dishes that showcase the region's vibrant culinary traditions. The inviting atmosphere and warm hospitality make this restaurant a perfect spot for casual gatherings and special occasions.
Hamilton's Gastropub
Settle into a welcoming environment where craft beverages and inventive cuisine take center stage. This gastropub offers a harmonious blend of flavors and a convivial atmosphere, from handcrafted cocktails to gourmet pub fare.


Yas Bay Waterfront
Immerse yourself in the vibrant nightlife and entertainment scene at Yas Bay Waterfront. This bustling waterfront destination is a hub of leisure and excitement, boasting licensed restaurants, bars, and cafés.
It's essential to consider your elite escort's preferences when planning a truly remarkable visit to Abu Dhabi. You can find wonderful locations and exciting things to do in the city by exploring websites like TripAdvisor.
When is the Best Time to Visit Abu Dhabi?
Abu Dhabi experiences a desert climate with sweltering summers and mild winters. Plan your visit from November to April to enjoy the most comfortable weather. These cooler months offer a respite from the intense heat, making it an ideal time for outdoor exploration and sightseeing. During this period, temperatures range from pleasant to warm, allowing you to make the most of the city's attractions and outdoor activities.
November through April is considered the peak tourist season in Abu Dhabi. The city comes alive with a variety of events, festivals, and outdoor activities. Remember that winter is the prime time to visit, but it's also the busiest, so be sure to book accommodations and activities in advance to ensure a smooth and enjoyable trip.
Be updated on the current weather conditions by checking this website.
Abu Dhabi's Role as a Diverse Economic Hub
Abu Dhabi stands at the forefront of global economic diversity, with a multifaceted economy anchored in various sectors. As the capital of the United Arab Emirates, the city has strategically diversified its economic base beyond oil, embracing finance, tourism, and innovation. This diverse approach has positioned Abu Dhabi as a dynamic economic hub with a strong emphasis on sustainable growth and global integration.
With its visionary leadership and forward-thinking policies, Abu Dhabi has become a prominent player in the world economy. It hosts the Abu Dhabi Global Market (ADGM), a leading international financial center that attracts local and international businesses. The city's investments in cutting-edge technology, renewable energy, and infrastructure projects further highlight its commitment to fostering innovation and long-term economic stability. By embracing this diverse economic landscape, Abu Dhabi continues flourishing as a global destination for business, investment, and sustainable development.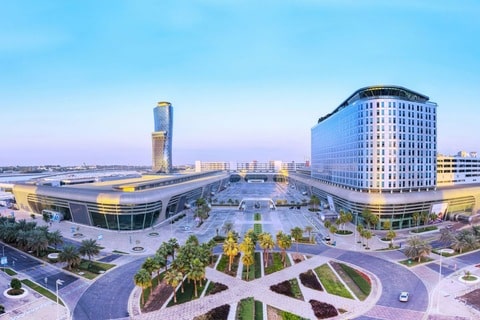 A World of Opulent Stays in Shanghai
Abu Dhabi's dedication to luxury is unmistakable through its world-class accommodations. The opulent stays at renowned hotels and resorts, offering panoramic views of the Gulf's turquoise waters, complemented by warm Emirati hospitality, are certain to create a lasting impression as you embark on a journey to this marvel of the UAE with your companion.
Emirates Palace Mandarin Oriental
An iconic beachfront retreat renowned for its Arabian hospitality, Emirates Palace Mandarin Oriental offers sumptuous rooms and suites complemented by 24-hour butler service. A true embodiment of luxury and refinement, immerse yourself in lush gardens, savor exceptional dining, and rejuvenate at the lavish spa, all while relishing panoramic sea views.


Hilton Abu Dhabi Yas Island
Embrace the epitome of convenience and comfort at Hilton Abu Dhabi Yas Island, strategically located near world-class attractions. With direct access to Yas Island's thrilling theme parks, including Ferrari World Abu Dhabi and Warner Bros. World™ Abu Dhabi, this expansive retreat caters to families and travelers seeking an exhilarating escape. Enjoy a plethora of amenities, from sprawling pool complexes to diverse dining options and flexible event spaces, all within easy reach of Abu Dhabi International Airport.


Conrad Abu Dhabi Etihad Towers
Experience unparalleled luxury at Conrad Abu Dhabi Etihad Towers, a beacon of sophistication overlooking the Corniche. This hotel redefines elegance with its striking design, breathtaking views, and an array of leisure options. From its meticulously appointed rooms and suites to its stunning event venues, every aspect is crafted to offer an immersive experience that seamlessly combines luxury, comfort, and impeccable service.