When you approach an elite escort agency, what is your goal? As a cultured gentleman, you'd be hoping to be introduced to a beautiful woman, ideally the best choice for you. And an elite agency will be striving to provide that for you, because they want you to come back. At this point is where things can go awry. We need to make definitions clear.
Defining Beauty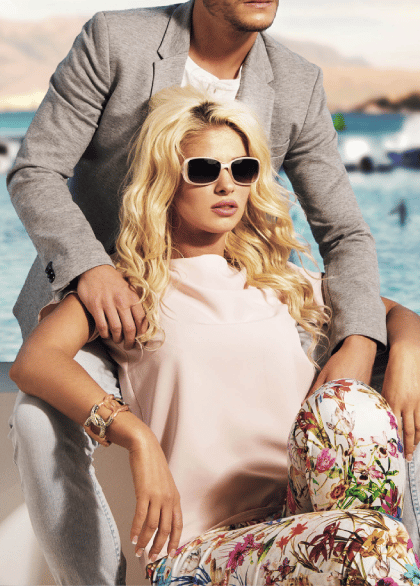 Let me ask you, what kind of woman would you point out for me if I said I was seeking a beautiful woman? If you were asked to source a gorgeous high class escort for someone, what would you look for..? Exactly. It largely depends upon what that individual deems as 'beautiful'. What a subjective term. What one man considers beautiful, another may find plain or downright unattractive!
An elite escort agency like Mynt Models® is indeed very selective, given that it caters for a specific demographic of high end and VIP callers. However even within that small slice of the model escort pie, preferences vary. Some gentlemen prefer exotic olive-toned looks. Others prefer a very angelic, fair blue-eyed blonde. Different men prefer tall or petite, curvy or slim athletic vip escort ladies. One man may request an outgoing, conversational type of high class companion. Others will request a very discreet, erudite and gentle personality.
Niche Escort Preferences
Everyone has their reasons for what they prefer, and of course has the right to seek out his ideal courtesan. Hence the large diversity of escort services and escort agencies in the world. Many will attempt to specialize in a specific niche, like only providing mature escorts and ex-models, or only providing celebrity escorts.
The point is that the agencies are inundated with requests for a 'beautiful escort' every day. You need to be able to communicate your version of that to them. Otherwise the agency booker will introduce you to GFE escort models she thinks are beautiful. And while they may indeed be very attractive, even mouthwatering beauties, if they're not your ideal, it's wasting time for you both.
We are your personal VIP dating concierge. For every details pertaining to a date, we are at your service. We want you to experience a smooth and magical experience, from beginning to end. Allow us to help you with restaurant reservations, hotel bookings, jet or yacht charters. Ask us to arrange flowers in your room, or to send flowers to the model after your date. Have us make up a wonderful travel itinerary for you and your beautiful escort model. It's our great pleasure to make your time with us absolutely unforgettable.
Communication Tips When Booking An Elite Companion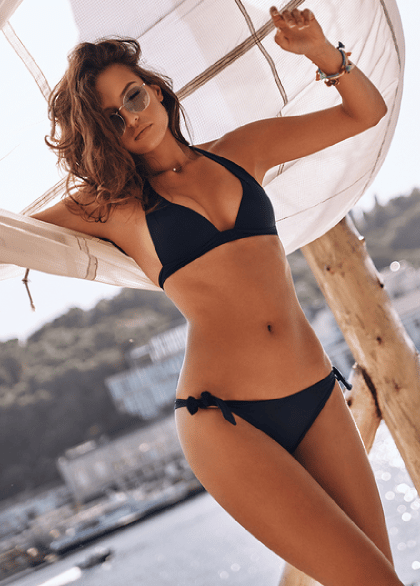 Be open with the agency consultant. She's there to assist you, and wants to make you happy. Her aim is to make sure your high class escort companion and yourself are both delighted, and may even extend your time together. She certainly wants you to return and book again! Therefore, within a genuinely professional and VIP escort agency, the booking consultant wants you to meet the woman who will take your breath away.
The only way she can do that, is to know your ideal escort model. You can politely describe your perfect woman, or ideally, you can email her a photo or two of your perfect date. You could send her a few names of  Hollywood movie stars, Instagram models or International top models that you find appealing, so she can attempt to find your perfect match for you.
Many of the courtesan companions within an elite escort service will actually be movie star escorts, Instagram model escorts or top model escorts. So you never know who you could meet, just by being clear about your preferences. Communication not only helps in friendships and relationships, it also matters when you're arranging company.
Avoiding Unsatisfactory Travel Escort Meetings
Imagine if you wanted to arrange for an elite travel companion to meet you in the Maldives or somewhere equally gorgeous and exotic. While as a VIP Member you can see photos and videos, what about compatibility? How can you be sure your personalities will click? Again, communication with your experienced agency consultant is essential. Don't be shy, be very precise about the personality traits you like and don't like. This will ensure that the luxury travel escort who arrives to meet you is a delightful and pleasant experience, as opposed to a regret.
Thankfully at Mynt Models®, we do not provide mediocre experiences. We will never stop striving for excellence, and work hard to create perfect matches. We receive a lot of word-of-mouth referrals, which lets us know we're still doing our best. We truly love matchmaking, and can't wait to make you smile.
Summary
When approaching an elite escort agency to meet a high class escort date or model courtesan, be sure to communicate openly about the look and personality type you prefer. Everyone has their own idea of what 'beautiful' means. Mention your definite likes, and your greatest dislikes. You can meet your ideal dream date. Whether a gorgeous top model or a beautiful career professional. Just explain your exact requirements so the agency consultant can assist you in the best possible way. Then you'll have a sensational experience every time, with a phenomenal woman.  Mynt Models strives for excellence, and works hard to be sure you're delighted with each elite escort you meet with our VIP agency. Contact us now. We create beautiful connections.