To add or edit information on this page, please click here.
If you want to experience a different kind of culture, something that's flamboyant, charming and quite entertaining, then Seville is the place for you. Living in one of the most diverse cities in Spain in terms of culture, tradition, and globalization, the people of Seville are uniquely happy and the city itself is very much alive.
Seville takes pride in the beauty of its lovely ladies. They are charming, attractive, elegant, and are always looking for a sophisticated date that only a gentleman like you can be. If you are looking for these stunning beauties, the Mynt elite escorts are your world class choice for the best travel companions.
We also send out invitations for our exclusive VIP and Elite club membership where you will enjoy unlimited and unrestricted access to our models' un-blurred photos and videos. You will know them better and discover why they are so special to us. After booking a date, never miss your chance to be invited to our club. Inquire, and we'll be happy to help you.
For your assurance, our strict policy in confidentiality and privacy will be strongly implemented. You will experience not just peace of mind but also a warm and splendid atmosphere in your appointments with us. Book a date now and have that wonderful vacation paired with a one of a kind girlfriend experience.
Some of the High Class Model Escorts Available in Seville:
More Models

Contact Us To Be Introduced to Secret Unlisted Models Many of our models have sensitive careers and are concerned for their privacy. As such, we have many models with us who are available for direct introduction only. They are too concerned to even have details about their lives online, in case someone might recognize them…
Enjoy the Magnificent Attractions in Seville, with Your Lovely Escort Model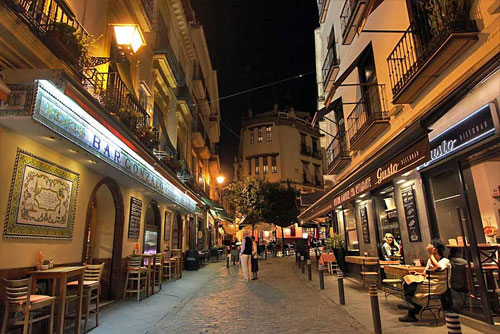 Seville is known for its rich culture, tradition, and historical heritage. Their cathedral is one of the biggest in the world. The city is also home to a number of museums, particularly the Museum of Fine Arts of Seville. But Seville is not just known for these grandeur. The city is popular, among many other cities, because of the way they celebrate the Semana Santa. The city's Easter festival is known internationally. Check out more of the city's sights by visiting these places:
Alcazar of Seville
Giralda
Maria Luisa Park
Plaza de Espana
Seville Cathedral
Metropol Parasol
Museum of Fine Arts of Seville
General Archive of the Indies
Palace of the Countless of Lebrija
Torre del Oro
Seville Fair
Isla Magica
Hotel Alfonso XIII
Palace of San Telmo
Archeological Museum of Seville
Museum of Arts and Traditions of Sevilla
Puente del Alamillo
Costurero de la Reina
Lope de Vega Theatre
Museo de Artes y Costumbres Populares in Seville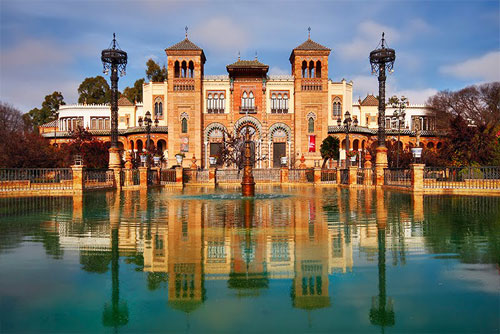 Weather
The city enjoys the typical Spanish climate. The dry summers and mild winters will make you enjoy the city night and day. Click here and learn more about Seville's day to day weather.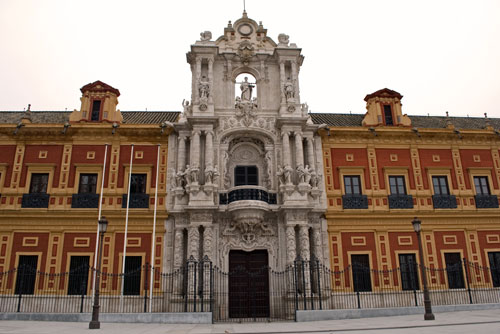 News
There is no reason not to be updated with the latest news and happenings while you enjoy your vacation in Seville. The Diario de Sevilla and the El Correo de Andalucia are your primary source of news in the city.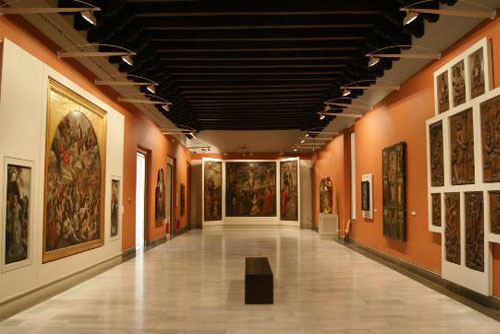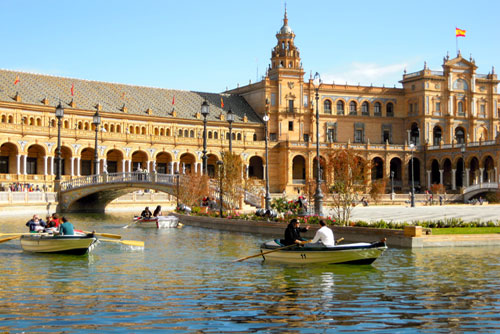 Business
The industrial activity of Seville is stable enough to give the city one of the largest GDP in Andalusia. Because of this, the municipalities surrounding the city are dependent to Seville's economy. The infrastructure industry, as well as their research and development are also strong revenue generators for the city. Know more about the economic structure of Seville and how you can start your own business from the local mayor's office or your local embassy.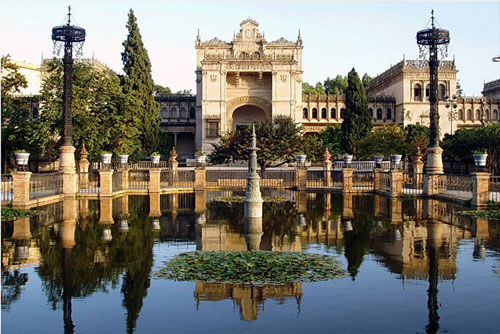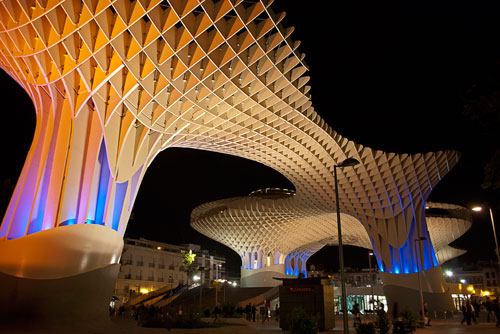 Luxurious Hotels in Seville are the Best for Your Escort Date
Seville's 5 star and 4 star hotels offer luxury to the city's visitors. One of the world class hotels of the city is the Hotel Alfonso XIII, a 5 star establishment that enjoys providing a luxurious treatment to its guests. Enjoy a warm welcome from their staff and have a relaxing stay in this hotel.
Discover more hotel suggestions from the Five Star Alliance and Trip Advisor. Their reviews should give you an idea of where to stay in Seville.
Seville Nightlife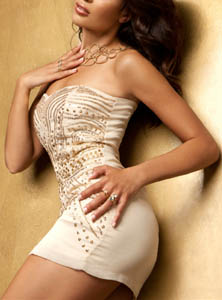 The nightlife in Seville is well defined by its diverse music scene. You will discover fun that most men can only dream of. Visit their pubs and bars; and dance in their night clubs. The party keeps on going through the night and will only stop when the sun rises.
Bring your date to a lovely evening in Seville and enjoy the beauty of the city.
Check Trip Advisor for more suggestions on where to party at in the city.
More Information & Directions


For more detailed information about the city, view the definitive Wiki page here, with all the up-to-date details you'll ever need. Visit our escorts available in Valencia!
Map of Seville