To add or edit information on this page, please click here.
ELITE ESCORTS IN NANTES
Nantes is on the Loire River, and as the 6th largest city in France, it is a destination for luxury and European elegance. The city offers an extremely pleasant lifestyle and is the choice of many for vacation or retirement. With its European Green Capital award for clean air, Nantes is also a hub of business, with half a million sqm of office, hotel and retail space in the city (and growing!) In a city of this size, as you ca imagine there are a range of beautiful women to meet. And we always accept and recruit only the best.
For a luxurious escort experience in Nantes, the Mynt Models® elegant companions are the premium opportunity for you. To understand why we find our particular model escorts so special, you can inquire after private membership. Access to the models' private members-only portfolios can help you get to know them better. Considering a careful confidentiality and a respectful, charming environment are customary, you can be assured of a wonderful experience.
Should you seek a traveling partner for the weekend, a wonderful week of wine tasting in a nearby valley or a memorable top class GF experience in Nantes proper – you will always be treated beautifully, as a considerate, polite and generous gentleman. Our girlfriend experience is something to remember forever, and we look forward to showing you.
Some of the High-Class Escort Models Available in Nantes:
Best Attractions to Date and Unwind with Your Female Partner in Nantes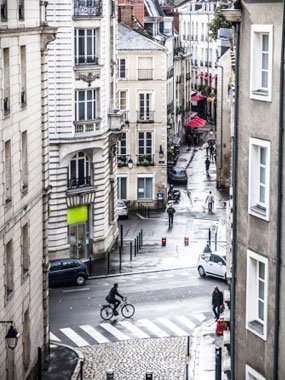 For local residents and visiting folk alike, Nantes offers no disappointments in the way of beauty, history, arts, and architecture. Cycling is extremely popular in Nantes, with locals and visitors. The picturesque roads and parks will leave you breathless. You can take a ride around to see and hear and smell everything first-hand, hopefully without getting too tired! Some of the must-see attractions of Nantes include:
Chateau des ducs de Bretagne
Machines of the Isle of Nantes
Nantes Cathedral
Jules Verne Museum
Chateau de Goulaine
Musee des Beaux-Arts de Nantes
Passage Pommeraye
Tour Bretagne
Natural History Museum of Nantes
Musee Dobree
Stade de la Beaujoire
Tomb of Francis II, Duke of Brittany
French Destroyer Maille-Breze
Castle of the Dukes of Brittany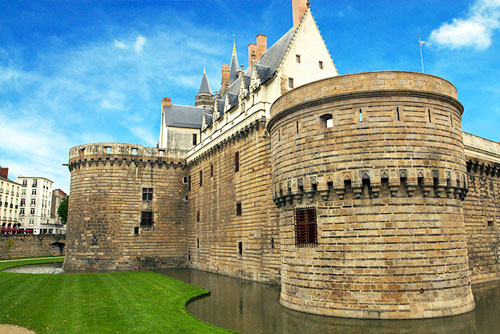 Weather
Nantes is generally cool and rainy. Not every day, but frequently throughout the year. There are occasional hot days but, in general, the smiley sunny summers are often covered with cloud, and the winters can be quite cold with snowfall. For those who love the crisp colder weather, and not too much heat or sun, Nantes is ideal. What could be more wonderful than alfresco cafe dining then warming in front of an open fire, anyway? Click here to find all the latest time and weather information you need right now.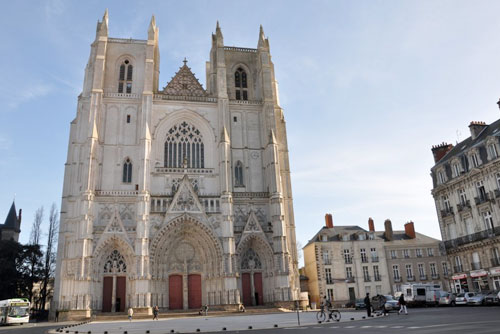 News
To stay up to date on all the latest city information, we recommend '20Minutes' paper. For local news in English, try The Local or TheFrenchPaper, until your grasp of the beautiful French language is stronger. ;)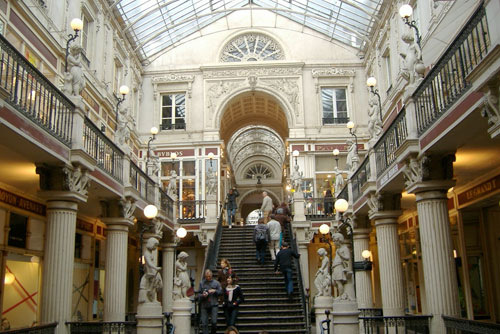 Business
Cultural events, music, the arts and, of course – the exquisite French cuisine – are all big players in the local economy. Tourism is also a major consideration, and sport plays a decent role too. You'd be pretty safe indulging in a touristic business, and food of course – but only if you have the French quality skills or can comfortably hire them! If you are interested in doing business in Pays de la Loire, or perhaps considering moving your office or branch to Nantes, a good place to start is your local embassy in France or the local Mayor's offices. There, you can find out all about business licenses, permits, payments and more.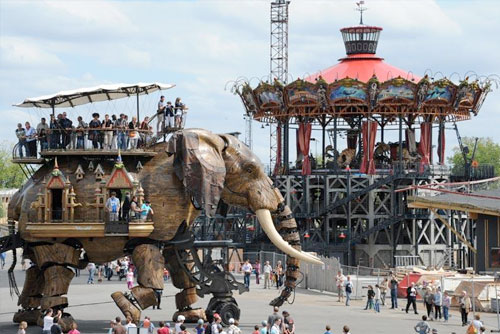 Best 5-star Hotels in Nantes are Perfect for Your Luxury Date
Nantes offers surprisingly few beautiful five-star accommodations and establishments – namely because most people who come here either move permanently or already have their own Holiday property herein. However, for visitors, we'd recommend the lovely Chateau De Noirieux hotel. Comfortable and authentic, you will feel quite nestled and European in this quality hotel.  To view other hotel options, browse some of the travel sites like Expedia. Or the Five Star Alliance may have something that suits your needs. And Trip Advisor offers millions of personal reviews, which can help you in making your decision in choosing a hotel. Just to whet your appetite, watch the video footage of the lovely Chateau De Noirieux hotel in Nantes, France:
Nantes Nightlife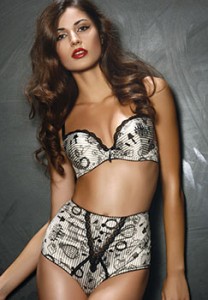 Nantes' nightlife is alive and well, as in any large city. From clubs and bars to quaint and authentic French cafes, Nantes offers some wonderful after-hours entertainments.
The cinema and theaters are also an option, for those with a love of the arts and a grasp pf the French language.
So take your gorgeous Mynt Models® date to an incredible French dinner, and enjoy a nightcap or a stroll through the beautiful city.
Trip Advisor should also offer endless reviews on places you'd like further information about.
More Information & Directions
For more detailed information about the city, view the definitive Wiki page here, with all the up-to-date details you'll ever need. Visit our escorts available in Bordeaux!
`
Map of Nantes
Nantes Blog