Düsseldorf, Germany's trade fair and fashion epicenter, is a city that effortlessly combines business with pleasure. With its international reputation as a fashion hub, the city is teeming with beautiful women, but if you are seeking a companion who epitomizes luxury and elegance, look no further than Mynt Models.
Our premium elite escorts in Düsseldorf are the epitome of sophistication, reflecting the city's luxurious aura. Indeed, the exceptional escorts Düsseldorf has to offer are nothing short of perfect.
Our Exceptional Escorts in Düsseldorf
At Mynt Models, our dedication to providing captivating elite escorts in Düsseldorf is demonstrated by our long history of exceptional service. Experience our extraordinary companions' unique charm and deep connections to every interaction.
Explore the World with a Mynt Models Companion
Our companions are categorized into three tiers, each representing a blend of beauty, intellect, and elegance. Through engaging conversations, genuine connections, and a captivating presence, they offer a different world that will leave a lasting impression.
Our Platinum tier introduces companions in this vibrant city with a unique and fresh allure. These individuals surpass ordinary expectations, possessing all the essential qualities for forging exceptional connections.
Setting a new standard of excellence, our Diamond level combines beauty and intelligence, featuring a blend of experienced professionals and promising newcomers. This reimagines the notion of extraordinary companionship.
Our Red Diamond companions are truly exceptional individuals who have achieved remarkable accomplishments. They radiate confidence and charisma, standing as the very embodiment of sophistication and presence.
Explore the Luxe Beauty of Düsseldorf with Mynt Models
Allow Mynt Models to guide you through a magical journey amid the elegance of Düsseldorf. Each moment of your experience will redefine your understanding of luxury.
Elite Escort Agency in Düsseldorf
As a city that seamlessly blends business, culture, and fashion, Düsseldorf demands a level of companionship that is both sophisticated and versatile. At Mynt Models, the premier high-end escort agency in Düsseldorf, we offer a refined concierge service that transcends the typical escort agency experience.
Our approach centers on fostering meaningful connections with our well-educated and cultured companions. Whether you're seeking an elegant partner for a business event, an immersive GF experience, or a VIP companion for global travels, Mynt Models ensures an unmatched level of sophistication and distinction in the heart of Düsseldorf
Explore Exclusive VIP Membership Benefits in Düsseldorf
Globally renowned Mynt Models offers VIP membership to our esteemed clientele in Düsseldorf. This privileged membership grants you access to refined companionship throughout the city, introducing you to a diverse selection of smart and accomplished women who will accompany you through the captivating streets of Düsseldorf.
Our commitment to transparency is evident upon approval as we present authentic photos and videos of our premium companions. Rest assured, every choice is made with precision to ensure your experiences with us are incomparable.
Personalized Companion Experience
At Mynt Models in Düsseldorf, we go beyond mere introductions. Our focus is on curating personalized experiences that resonate with your individual preferences. With a dedicated team, we ensure that every interaction with your companion aligns with your preferences, creating truly unforgettable moments.
Tailored Escort and GFE Experiences in Düsseldorf
Find out more about our GFE partners in Düsseldorf, who have been chosen for their class, charisma, and intelligence and offer more than just company. Whether you're taking in the local sites, enjoying exquisite cuisine, or getting lost in the city's vibrant atmosphere, we elevate every moment with top-of-the-line quality.
Our Uncompromising Pledge
At Mynt Models, we guarantee absolute discretion in all your engagements and encounters in Düsseldorf. Rest assured that the precious moments you share with your companion will be treated with the utmost confidentiality.
Embrace the Elegance and Your Experience in Düsseldorf with Mynt Models' Premium Services
Delve into our elite selections, each embodying a sense of refinement and elegance, to enrich your exploration of Düsseldorf's fashion district.
Elite Escort Services in Düsseldorf
Mynt Models has continuously kept the values of trust and sincerity since the company's founding in 1991, which is the cornerstone of our long-term relationships with clients. With a presence all over the world, we relish the opportunity to provide incomparable female company in Düsseldorf and throughout Europe, the Middle East, the USA, and many more countries.

Explore Düsseldorf's trendy neighborhoods and sophisticated streets to discover its inviting appeal. With the company of our elite models, you can anticipate moments of true elegance that are enhanced by the wisdom, charm, and beauty of our carefully selected escorts.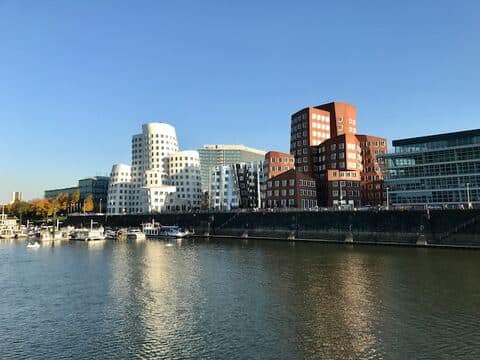 Why Choose Mynt Models for Düsseldorf Escort Services?
In creating sincere and meaningful interactions, Mynt Models excels with years of experience in the industry. We believe that sincere commitment and genuineness highlight the individuality of each exceptional companion matched with a client.
An Unmatched Selection in Düsseldorf
In Düsseldorf, we take pride in our exceptional companions who undergo a rigorous selection process. They are chosen with the utmost care, embodying both physical grace and intellectual depth. This selection promises our clients meaningful connections with individuals who are not only stunning but also engaging and exceptional in every way.
The refined allure of Mynt Models knows no boundaries. Our companions are available worldwide, so whether you're in Düsseldorf or any other corner of the globe, you can experience the touch of sophistication and companionship that Mynt Models offers. No matter where you are, our companions are ready to enhance your moments.
Exceptional Client Support
At Mynt Models, our commitment goes beyond mere introductions. From your initial inquiry to the final farewell, our dedicated team precisely coordinates every detail. We ensure seamless interactions, creating not just moments but lasting memories. Our exceptional client support ensures that your experience with us is nothing short of extraordinary.
Arrange A Booking with A Mynt Model Escort in Düsseldorf
In Düsseldorf, take on a seamless trip of sophistication and luxury with our elite VIP models. With our personalized approach, rest assured you will have a wonderful memory that you'll cherish forever.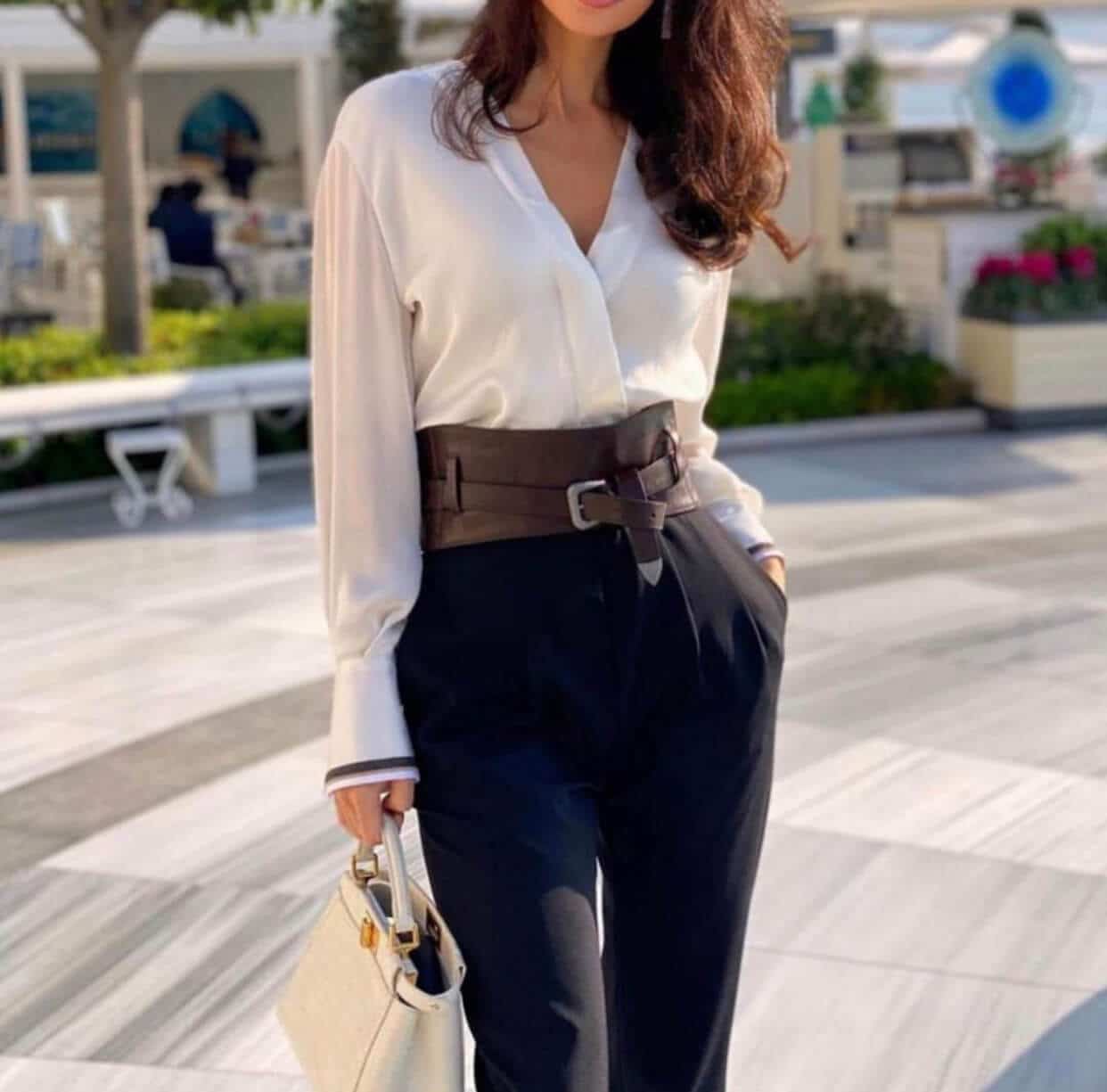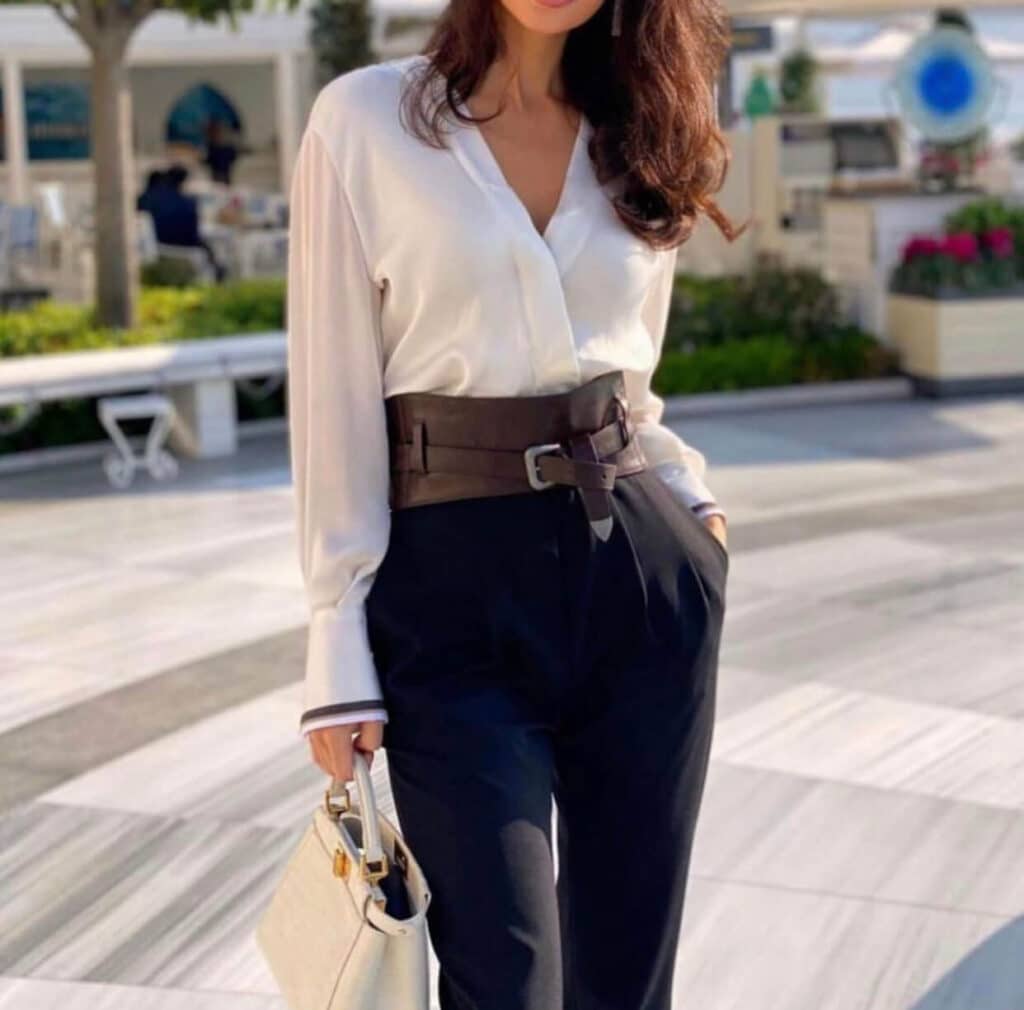 With Mynt Models, Rediscover the Charm of Düsseldorf
Immerse yourself in Düsseldorf's lively fusion of business, culture, and fashion with a partner whose grace and appeal are just as entrancing as the surroundings themselves.
Exclusive Premium Agency: Mynt Models in Düsseldorf for Discerning Travelers and Affluent Gentlemen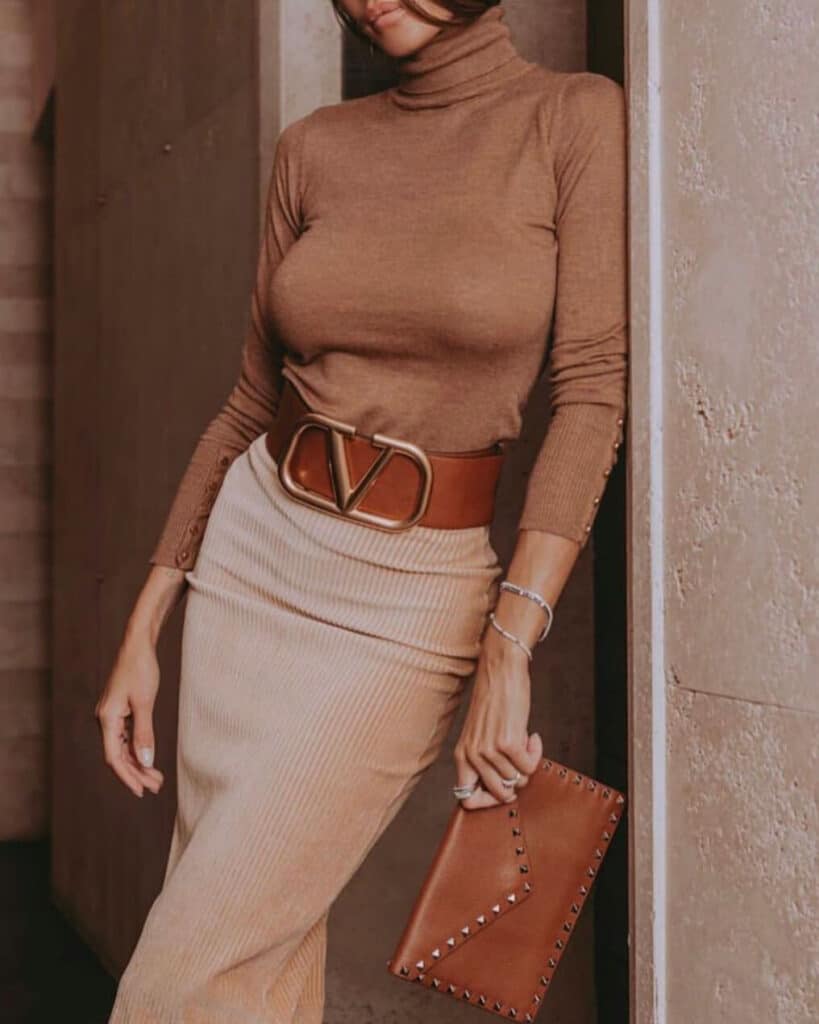 At the heart of Düsseldorf, Mynt Models celebrates the city's unique character. We craft a bespoke experience for you, providing individualized care at each stage and guaranteeing a memorable one.
Catering exclusively to affluent gentlemen, we pride ourselves on providing a distinct, upscale experience, unlike any other billionaire dating agency. Operating strictly by appointment only, we place immense value on authentic connections and meaningful conversations, setting us apart in an industry often void of genuine interaction.
Our list of refined, high-caliber clientele includes:
n a world where instant gratification is the norm, Mynt Models stands as a paragon of distinction. We are more than just a premium agency; we are a sanctuary for discerning travelers and affluent gentlemen seeking genuine connections.
Delight in The Opulence of Düsseldorf with Mynt Models
Discover the charm of Düsseldorf with a Mynt Models companion. They'll make your time in the city unforgettable, whether you're exploring its streets or immersing in its culture.
Live Close, Feel Free: Düsseldorf's Distinctive Charms
In Nimes, captivating elements harmonize – culture, commerce, and heritage intertwine seamlessly. Joining Mynt Models' journey, each interaction becomes an artistic touch, enriching your Nimes experience, from lively markets to stunning architecture.
Discovering Düsseldorf's Vibrant Essence
Embark on a voyage through Nimes' captivating history, delving into its iconic sites like the esteemed Château de Nimes and the National Maritime Museum. Enriched by a Mynt Models companion, these locales burst forth with narratives of resilience, conquest, and the abiding maritime essence that defines the city's identity.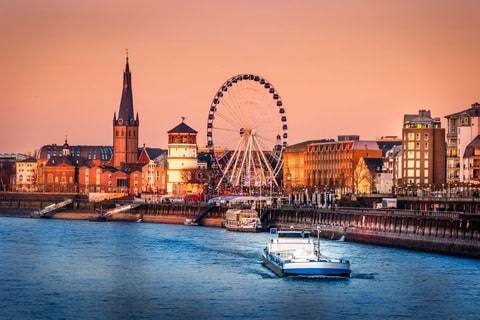 Explore an impressive collection of automobiles at Classic Remise Düsseldorf. With diverse vehicles spanning various types, price points, and styles, this destination is a haven for car enthusiasts. Whether you're an aficionado or a casual admirer, this showcase promises a captivating journey through the world of cars
Königsallee, known as "Knigstrasse," is a haven of elegance that echoes Düsseldorf's opulence. With a stretch adorned by upscale stores and fine dining establishments, this street reflects the city's well-heeled reputation.
Rheinuferpromenade is a delightful riverside promenade filled with dining options, bars, and cafeterias. Offering a vibrant atmosphere, you can enjoy boat trips along the Rhine's serene waters, riverside strolls, or invigorating activities like jogging and rollerblading.
Culinary Adventures and Nighttime Excitement in Düsseldorf
flavors and entertainment. It boasts award-winning restaurants with international cuisine and lively bars and clubs, mainly in the Altstadt district.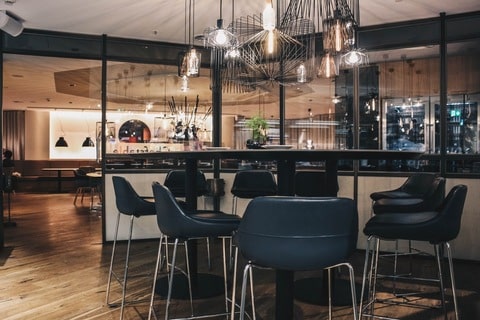 The Duchy – Restaurant and Raw Bar
Experience The Duchy's passion for European cuisine at this exceptional restaurant and raw bar. Savor a unique taste reflecting the continent's culinary treasures.

Rossini
Enjoy modern Italian cuisine at Rossini, where seasonal dishes take center stage. Indulge in creations curated with meticulous attention to quality and origin, offering an authentic taste of Italy's gastronomic heritage.

Restaurant Setzkasten
Nestled in the bustling Crown food market, Restaurant Setzkasten is a gourmet dining destination with a partially open kitchen. The kitchen team creates modern cuisine using select produce, artfully balancing flavors for a remarkable dining experience showcasing culinary finesse.
Et Kabüffke Killepitschstube
A rustic tasting room that embodies the essence of Düsseldorf's old town. Savor exceptional wines and spirits from around the world, all within an authentic setting adorned with antiques and timeless charm.

Fatty's Irish Pub
Experience an authentic Irish pub and sports bar in Düsseldorf's Altstadt. Amidst classic English decor and old-world charm, savor traditional Irish pub fare while watching major sporting events on the big screen.
Plan your journey to Düsseldorf, keeping in mind the preferences of your VIP companion. For excellent advice on the best places to visit, rely on trustworthy sources like TripAdvisor.
Düsseldorf's Climate and Ideal Visiting Times
Düsseldorf's weather varies throughout the year, offering distinct seasons and a range of temperatures. The city's location along the Rhine River contributes to its oceanic climate, characterized by mild summer temperatures and frequent rainfall. Winter remains relatively mild compared to other German cities, and each season carries its unique charm. The best time to visit extends from mid-May to mid-September, with spring and summer providing pleasant temperatures and extended daylight hours, making it the ideal window for exploration.
Stay informed about the city's weather conditions by accessing real-time updates here.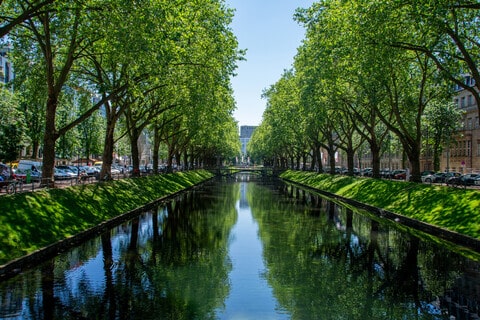 Düsseldorf: The Hub of Creativity And Commerce
Düsseldorf, gracefully bridging the past and future along the Rhine River, stands as a global telecommunications leader, thanks to major mobile providers such as D2 Vodafone and E-Plus. This vibrant city also attracts international tech giants like Huawei, NTT, Ericsson, Oppo, Vivo, and Xiaomi, establishing its presence in the information and communication technology realm with 18 internet service providers.
Fueling creativity and commerce, Düsseldorf boasts 400 advertising agencies, including Germany's top three: BBDO Group, Grey Global Group, and Publicis. As the fashion capital of Germany since 1948, it continues to set trends. Beyond its style prowess, Düsseldorf emerges as a significant financial center, employing over 30,000 professionals in finance and insurance. Notable institutions like HSBC, Deutsche Bank, and Commerzbank have a strong foothold, and the city houses one of Germany's eight stock exchanges, cementing its role in the nation's economic landscape.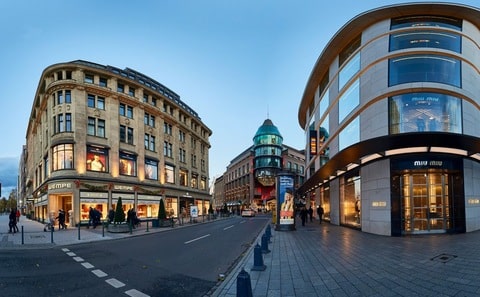 Unraveling Düsseldorf's Luxury Escapes
Düsseldorf stands as a symbol of opulence, culture, and refinement. The city's sleek skyline and avant-garde architecture blend seamlessly with its historic quarters, creating a tapestry of urban sophistication.
Breidenbacher Hof Düsseldorf
Elevate your stay at Breidenbacher Hof Düsseldorf, where past and future converge in an embrace of luxury. Positioned on Konigsallee, this hotel offers modern amenities alongside personalized experiences. Whether you're indulging in culinary delights or exploring designer boutiques, this hotel promises a journey of sophistication and comfort. 

The Wellem Düsseldorf
The Wellem Düsseldorf, a Hyatt Unbound Collection hotel, stands as a testament to thoughtful design and immersive experiences. Situated in the vibrant Andreas Quartier, it offers proximity to the main train station, Messe Düsseldorf, and the renowned Königsallee. Immerse yourself in unbound luxury at this exceptional destination.

Hyatt Regency Düsseldorf
Discover Hyatt Regency Düsseldorf, an iconic landmark at the heart of the trendy Media Harbour. With panoramic views of the city skyline and the Rhine River, this hotel offers timeless elegance within its comfortable rooms and suites. Savor culinary excellence at DOX Restaurant, indulge in soothing spa treatments, and experience the city's dynamic charm from this luxurious riverside haven.