VIP Reisgenoten in Amsterdam
Enchanting VIP Elite Escorts in Amsterdam
Amsterdam, the enchanting capital of the Netherlands, captivates visitors with its picturesque canals, historic charm, and vibrant atmosphere. Indulge in local delicacies, and immerse yourself in its unique blend of history and modernity.
Immerse yourself in Amsterdam's irresistible charm with our exceptional companions. We cater to sophisticated individuals who appreciate the city's luxurious ambiance and cosmopolitan vibe, ensuring unforgettable memories.
Reach out to us

to obtain exclusive access to the private area, which houses comprehensive profiles of all our lovely, caring models.
Elite Escortservice van Amsterdam
Meet our Friendly, VIP Model Companions in Amsterdam
Embark on a captivating journey through Amsterdam, Netherlands, with our meticulously chosen companions who embody beauty, intelligence, and charisma, ensuring a truly enchanting experience.
Experience the Enchantment of our International Elite Escorts
At Mynt Models, we value the individuality of our clients. With a diverse selection of elite companions in three tiers, we ensure personal attention and elite services for refined gentlemen in Amsterdam.
Our friendly Platinum companions transcend the typical experience, radiating an exceptional aura of charisma and charm that distinguishes them from the rest.
Our Diamond gallery signifies an elevated level, showcasing beautiful, caring companions who epitomize unparalleled excellence. Carefully selected from our exclusive pool of elite models and accomplished actresses, these beautiful, caring individuals embody the epitome of distinction.
The Red Diamond gallery models stand out and achieve the highest level of excellence. This gallery showcases their remarkable beauty, sophistication, and noteworthy accomplishments.
Experience Beautiful, Caring Companionship in Amsterdam, Netherlands.
In Amsterdam, our companions go beyond physical attraction, creating a warm and convivial atmosphere. They can even act as trusted guides in the city, who create unforgettable memories and enrich your experience.
Het VIP-escortbureau van Amsterdam
Upscale Elite Companions in Amsterdam, Netherlands
Immerse yourself in the captivating allure of Amsterdam as you embark on a journey of elegance and charm with the extraordinary elite escorts of Mynt Models.
Discover the city's hidden treasures, indulge in refined experiences, and create unforgettable memories with the companionship of these exceptional individuals.
Premium Benefits of Enrolling in Our VIP Club at Mynt Models
As you explore our portfolio to find your perfect travel companion in Amsterdam, we invite you to poly to join our exclusive VIP Membership, created as a convenience to frequent callers. Membership grants you privileged access to a world of exceptional experiences reserved for our esteemed clientele.
Once your application is approved, you will be granted exclusive access to Members-only models, a private concierge contact number, and reduced Member pricing.
Curated Experiences Designed for the Sophisticated Gentleman
At Mynt Models, we understand and respect your distinct preferences. Our beautiful, erudite and friendly escorts excel in customizing their company to meet and exceed your expectations in Amsterdam, ensuring a memorable encounter that leaves you smiling.
We Prioritize Your Safety and Privacy Above All Else
Rest assured; we prioritize your privacy and confidentiality. Our elite agency ensures utmost discretion and safety in handling your personal details and conducting all transactions, giving you complete peace of mind.
An Exquisite Encounter in Amsterdam with Mynt Models
Discover luxurious moments and create lasting memories with Mynt Models in Amsterdam. Whether you seek cultural immersion, lavish luxury, thrilling adventures, or a seamless fusion of several experiences, we are sincerely dedicated to surpassing your highest aspirations and captivating your senses.
Embark on an extraordinary journey tailored to your refined tastes, where you will enjoy a range of exclusive benefits and delve into our meticulously selected collection of exceptional companions in Amsterdam, the Netherlands.
Embark on an Extraordinary Companionship Adventure with
First-Class Escort Agency in Amsterdam
Delight in the enchanting allure of Amsterdam with Mynt Models. Our carefully chosen companions guarantee unforgettable moments, genuine connections, and cherished memories in this exceptional city.
In Amsterdam, our carefully selected companions embody beauty, intelligence, and charm, guaranteeing an exceptional experience.

We take immense pride in curating unforgettable moments and creating genuine connections with individuals who captivate your attention.
Why Choose Mynt Models for Amsterdam's Elite Escort Services
Experience Amsterdam's elite escort service with Mynt Models, where beauty, intelligence, and charisma converge for an unforgettable and luxurious encounter.
Creating Lasting Memories
In Amsterdam, we acknowledge the significance of experiencing beautiful moments and creating lasting memories. Each interaction is customized to suit your preferences, ensuring the highest contentment and delight, for an unparalleled experience.
Unmatched Sophistication and Polished Luxury
In Amsterdam (and worldwide!), our beautiful, erudite and caring escorts exude elegant style, natural intelligence, poise and charm, ensuring unforgettable experiences with captivating allure and engaging conversations.
Secure Your Unforgettable Experience
Experience an extraordinary encounter with our luxury companions in Amsterdam. Visit our website or contact our dedicated concierges, to select the perfect companion who will bring your dreams to life.
Crafting an Unforgettable Journey in Amsterdam, Netherlands
Explore the art of connecting effortlessly with educated, friendly escorts in Amsterdam, Netherlands, as we provide a comprehensive guide to ensuring an extraordinary encounter that surpasses all your expectations.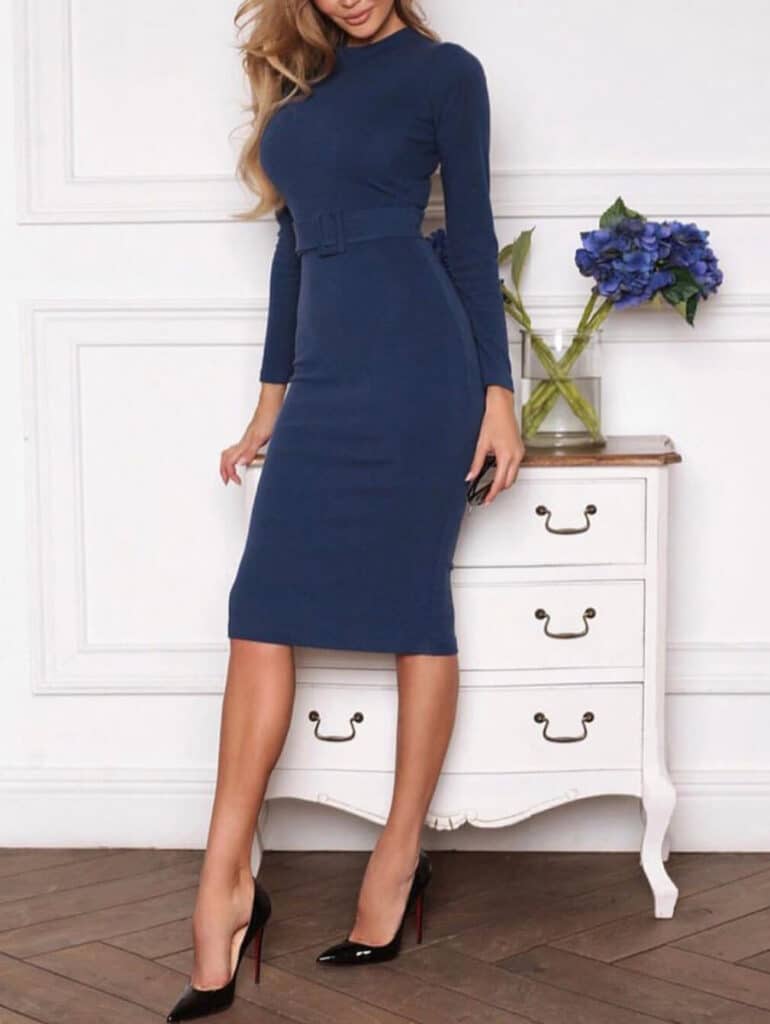 Enjoy an Experience Beyond Appearances. Engaging Conversations, and Beautiful Connections in Amsterdam
Embark on a unique companionship journey in Amsterdam, where our exceptional approach creates unforgettable moments and meaningful connections that exceed all expectations.
Dedicated to Accommodating Refined, Respectful Gentlemen with Exemplary Care and Attention.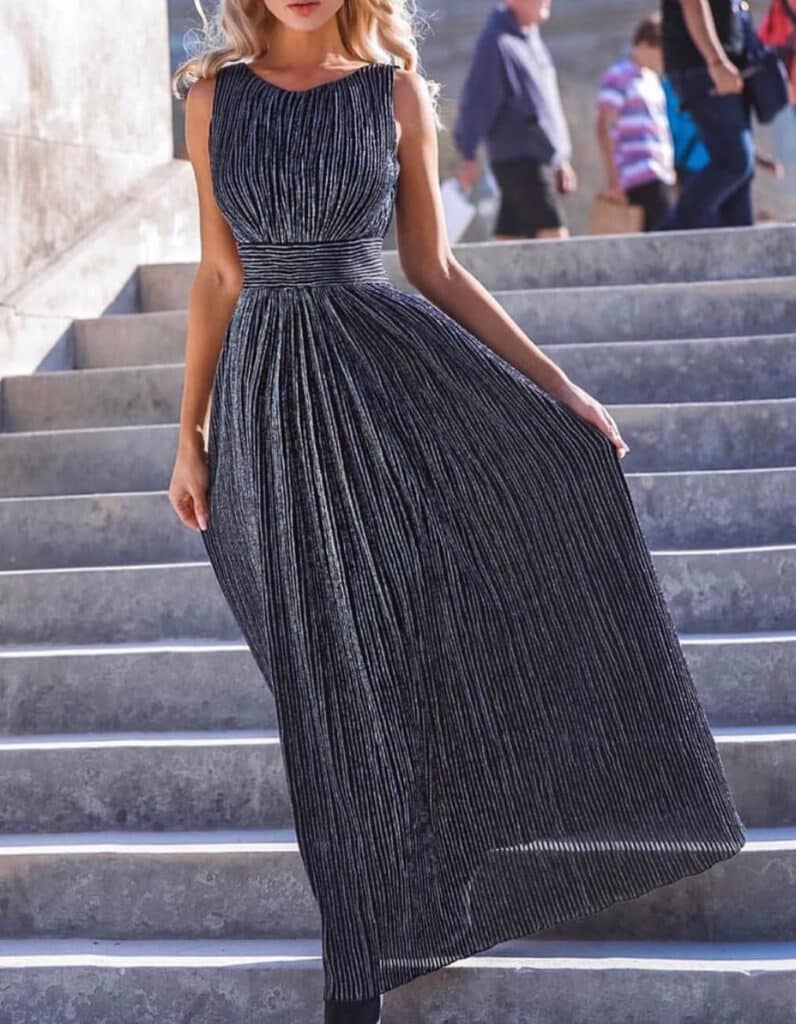 At Mynt Models, we are committed to providing personalized attention and exceptional hospitality to each gentleman we serve. As afirst class VIP concierge agency, we go above and beyond the standard of a traditional billionaire dating escort service.
Our focus is carefully matching refined, educated, and well-traveled high-end companions through scheduled appointments, emphasizing exclusive connections as opposed to providing ladies who work as full-time career escorts, or by-the-hour escorts.
Our list of refined, high-calibre clientele includes:
Experience the enchanting realm of Mynt Models in Amsterdam, where you can discover our exquisite collection of premium escorts and embark on a refined journey of remarkable experiences.
Dive into the mesmerizing charm of our exceptional escorts in Amsterdam. Discover a world of enchantment and create unforgettable moments with companions who embody warmth, sophistication and charm.
Unveiling Elegance and Excitement in Amsterdam
Be enchanted with Amsterdam's tourism, where a delightful fusion of charming canals, diverse cultural experiences, and an open-minded atmosphere awaits to entice travelers from every corner of the globe.
Create Your Unforgettable Amsterdam Journey
Amsterdam provides an idyllic backdrop for an unforgettable day trip. Whether you wish to create lasting memories with your companion or enjoy quality time together, Amsterdam offers many extraordinary experiences that will take your excursion to new heights of excellence.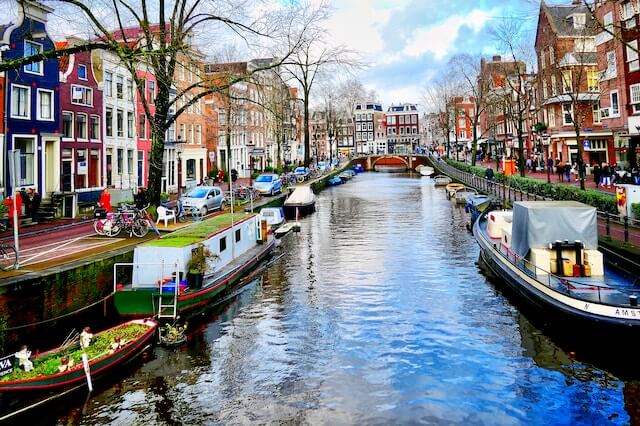 Discover the artistic treasures of the Rijksmuseum in Amsterdam, featuring iconic works by renowned Dutch artists. Immerse yourself in the rich cultural heritage of the Netherlands at this must-visit museum.
Anne Frank House in Amsterdam is a significant and moving historical site where visitors can explore the hidden rooms and learn about the life of Anne Frank during World War II. It offers a powerful experience that fosters reflection and promotes the importance of human rights.
Embark on a luxurious canal cruise and marvel at Amsterdam's picturesque waterways, historic buildings, and charming bridges while enjoying onboard amenities.
Savor Culinary Delights and Embrace Vibrant Nights in Amsterdam
Experience Amsterdam's culinary delights and vibrant nightlife. Indulge in a diverse range of flavors and embrace unforgettable evenings of entertainment.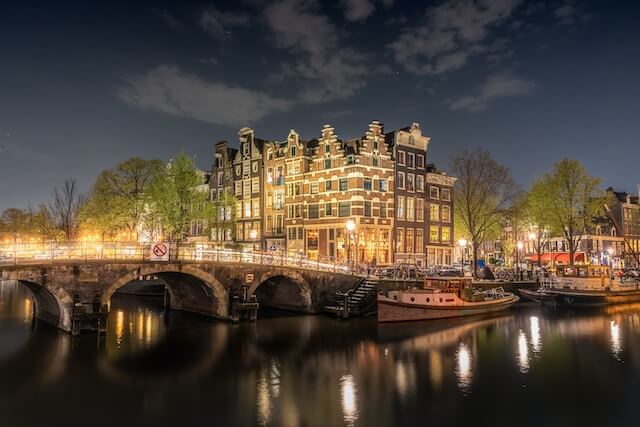 Ciel Bleu
Located on the 23rd floor of Hotel Okura Amsterdam, Ciel Bleu is a two-Michelin-starred restaurant offering stunning panoramic city views. Indulge in an exceptional culinary journey featuring innovative and refined dishes.


Spectrum
Housed in the Waldorf Astoria Amsterdam, Spectrum is a fine dining restaurant where creativity meets culinary excellence. It presents a refined and innovative menu with two Michelin stars celebrating Dutch ingredients and flavors.
SkyLounge Amsterdam
Located on the rooftop of the DoubleTree by the Hilton Hotel, SkyLounge offers panoramic views of the city skyline while serving up a selection of craft cocktails in a stylish and sophisticated setting.


Bimhuis
For jazz enthusiasts, Bimhuis is an essential destination. Located on the banks of the IJ River, this acclaimed music venue presents world-class jazz performances in a contemporary and cozy setting.
When planning your itineraries, consider your VIP companion's preferences and rely on trustworthy resources such as TripAdvisor to recommend exciting destinations.
Discover Amsterdam's Mediterranean-Influenced Climate
Discover Amsterdam's Mediterranean-influenced climate with a pleasant blend of mild summers, mild winters, and a lush environment created by a mix of sunshine and rainfall. Enjoy outdoor activities and explore the city's scenic beauty in this temperate climate.
Amsterdam's Mediterranean-influenced climate adds charm to the city's vibrant atmosphere, making it a delightful destination for exploration and relaxation.
Experience the Mediterranean-like climate of Amsterdam alongside the exceptional companionship of Mynt Models. Explore scenic parks, indulge in outdoor dining, and create unforgettable memories in this enchanting city.
Check the city's live weather here.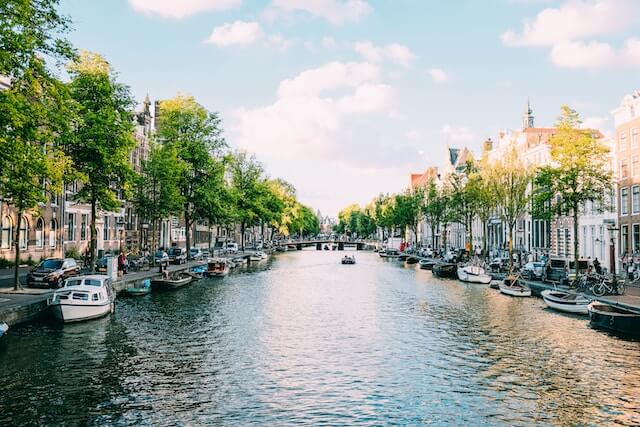 Opportunities for Business and Professional Growth in Amsterdam
Discover abundant opportunities for business and professional growth in Amsterdam. This dynamic city serves as a thriving hub for various industries, offering a favorable business environment, innovative startups, and a highly skilled workforce.
Whether you're an entrepreneur, a seasoned professional, or an aspiring talent, Amsterdam provides a fertile ground for success and advancement in your career.
With Mynt Models by your side, enjoy a harmonious blend of business opportunities and personal fulfillment in Amsterdam.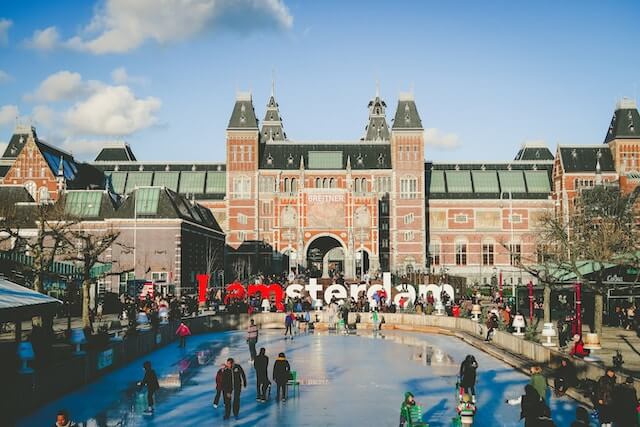 Luxurious Accommodations in Amsterdam
Experience luxurious accommodations in Amsterdam, where elegance and comfort seamlessly blend. Immerse yourself in a world of impeccable service, stylish interiors, and top-notch amenities for a truly memorable stay.
Waldorf Astoria Amsterdam
Nestled along the prestigious Herengracht Canal, Waldorf Astoria Amsterdam offers an unrivaled luxury experience with its elegant rooms, personalized service, and exquisite dining options.


The Dylan Amsterdam
Located in a 17th-century landmark building, The Dylan Amsterdam combines historic charm with contemporary luxury. Its stylish rooms, Michelin-starred restaurant, and serene courtyard provide a tranquil oasis in the city's heart.


Conservatorium Hotel
Housed in a beautifully restored bank building, Conservatorium Hotel showcases modern design and offers spacious, chic rooms. Guests can enjoy various amenities, including a spa, multiple dining options, and a stunning atrium lounge.