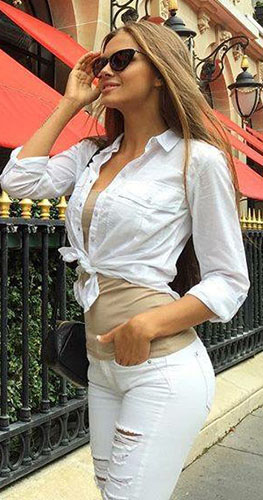 Please contact us to be quoted for the elite escort models' fees.
Our elite, exclusive companions request a 12 hour dinner date minimum**.
Our service is aimed at catering for selective gentlemen of high social class, for whom quality is more important than price. Our well-bred, beautiful courtesans and companions are accustomed to catering for these high standards, and generally maintain a first class lifestyle themselves. They offer warm, erudite attention to suitable gentlemen, and tend to shy away from any standards or treatment lower than those to which they are accustomed. Gentlemen of class will naturally understand these boundaries and respect them.
While most people book 24-48 hours or more, we're very happy to accommodate a brief 12 hour meeting for dinner til breakfast, city visits or sight seeing tours etc; thank you for respecting the ladies' time.
The differences in galleries reflect the model companions' overall quality. Considerations include their social and career status, their education level, sophistication and charm, their elegance, charisma, beauty, fitness, allure, style, life experience, and more. Our entry level courtesans are classic high quality, above the average 'high class escort' standard available worldwide. Models placed in the levels above are more exceptional.
As a guide, you should select someone similar to your own level of sophistication. Regardless, our ladies are all captivating, doting and genuinely responsive. You can expect to engage with a warm, friendly lady, as opposed to enduring a robotic experience. A model's fee will be in US$, Euro€, Pounds£ and AUD$, depending on the courtesans' nearest local currency and the length of time you wish to meet with her. Celebrity companions' fees are in US$ only.
Your account may be settled with either direct bank transfer or major credit card. Please email Claudia for information on fees and personalized packages.
FURTHER INFORMATION:
Cash payments or bank transfers are welcome for settling accounts.
We also accept the following credit cards, subject to conditions:  

* Additional transport fee applies
** 5% surcharge for major credit card payment. (visa, mastercard, american express)
Q: What is my guarantee that the model will arrive when I send payment?
A: Your guarantee with Mynt Models® is exactly the same as any other high end company with which you do business. The billing company with which you will be dealing is made available to you at each time of payment, or when you sign a non-disclosure agreement for celebrity meetings. However we offer a 100% guarantee of authenticity, which we take seriously. Again - honesty and integrity is important to us.
We frequently cater for very big names internationally, and have a flawless reputation for integrity and professionalism with our elite clientele. We do not provide (or promise to provide) anything illegal, so you have exactly the same recourse as you would with any other company, should you find yourself without a date. However this will NEVER happen.
In the impossible situation where a model could not arrive, such as a plane crash (God forbid!) or a natural disaster, your funds would remain in credit until such time as you can utilize them. Our legal disclaimer explains the holding of funds in credit and retainers in further detail. This question, occasionally posed to us by new visitors, is understandable, yet ridiculous in the face of our excellent reputation. Since most people are referred to us by word of mouth, it's not a common question, however we wanted to include this response for those who may feel concerned. Please feel free to send us a message for further detailed information.