To add or edit information on this page, please click here.
LUXURY ESCORTS IN PERPIGNAN
As the capital of the Pyrenees-Orientales, Perpignan is nestled into the most southern corner of the Languedoc-Roussillon. Wonderfully close to the Mediterranean sea, it is also near Spain in the South of France, known for its spectacular weather and harmonious lifestyle.
Included in this harmony must be the pleasant company of beautiful women! And there are few more enjoyable companions than those of French-Spanish influence. Ohh la la indeed! For luxury dates with elite singles and escorts in the South of France and Perpignan, Mynt Models® introduction and escort agency offers the premium selection.
Appointments can be arranged by any acceptable gentleman of course, however with a membership advantage you can enjoy access to the backstage content of the models' profiles, to see why she is so special to us and may become special to you!  Discreet conduct and an enchanting atmosphere are a given on both sides, and whether you require a weekend or travel companion in Languedoc Roussillon or simply a world class GFE dinner date in Perpignan city, we are here for you.
You will always be attended to beautifully, as a considerate, polite and generous gentleman. Our girlfriend experience is unforgettable, as we can show you in person when you contact us to arrange an introduction. You may very well meet the future love of your life..! Or just a lovely way to pass the time.
Some of the Escorts and Single Ladies Available in Perpignan:
Best Places to Visit with for a Date with Your Lovely Female Partner in Perpignan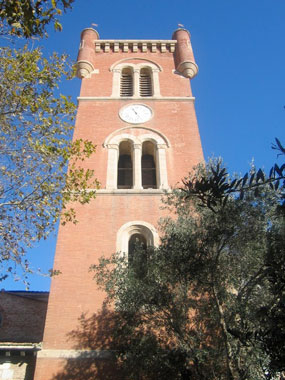 With a distinct Spanish flavor, considering its proximity to Spain, Perpignan was once the capital of Majorca! Later, it was the largest city of Catalonia, besides Barcelona. Well, now it is a wonderful French city, and one can enjoy the best of both worlds in this remarkable, history-rich location. Some of the must-see sights of Perpignan include:
Eglise Saint Jacques
Le Castillet Perpignan
Perpignan's La Palais des Rois de Majorque
Visa Pour l'Image
Hotel La Villa Duflot
Chateau de Salses
Cathedrale St-Jean
Office de Tourisme de Perpignan
Centre de Sculpture Romane
River Church
Hotel de Ville
Ancien-Eveche
Romanesque Sculpture Center
Eglise Saint-Jean-Le-Vieux
Le Campo Santo
Le Castillet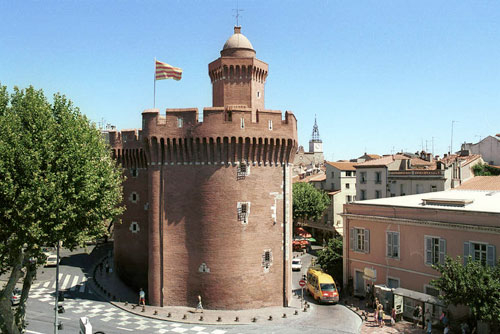 Weather
Perpignan's weather is pleasant almost all year round. Like most places in the South of France/ Northern Spanish location, the mild climate makes it a perfect place for vacations or retirement. The easy life. Summer is a pleasant warm-to-hot, never really sizzling, and Winter usually offers similarly mild and manageable temperatures. Overall, quite a pleasant place to be. Click here to find all the latest time and weather information you need right now.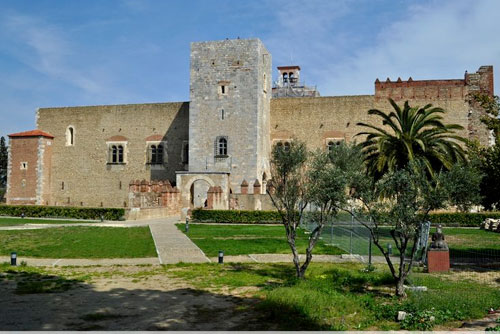 News
To stay up to date on all the latest city information, we recommend La Dépêche du Midi or Midi Libre. There are always English versions of local news for visitors also.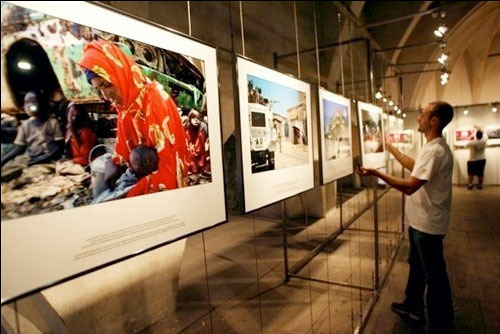 Business
Wine, wine, wine! With this perfect climate, how could one not take advantage? Traditionally, commercial lines included fabulous wine, wonderful olive oil, wool, leather and iron. Interestingly, the cork used for the wine bottling is grown nearby in the cork oaks, which thrive in the pleasant climate. Handy! If you happen to be interested in relocating and doing business in Perpignan, or you've ever thought of opening a branch of your company here, certainly the local mayor's chambers and your local embassy would be the best places to start. You can find out all about business licenses, permits, fees and more.
The Best 5-star Hotels in Perpignan
For a truly exquisite vacation, Perpignan is the ideal peaceful choice! With a limited selection at the top of the scale, considering you will most likely be out of the hotel most of the time, it probably won't matter that much. Even so, we can recommend the  Hôtel L'Île de la Lagune. To select from other hotels, any of the online hotel sites will be able to offer you their choices, and Trip Advisor always has thousands of reviews to help you choose the most suitable accommodations for your tastes. The photo below gives a little insight into the kind of atmosphere to expect in local lodgings: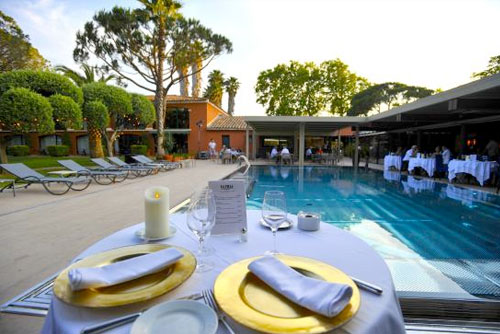 Perpignan Nightlife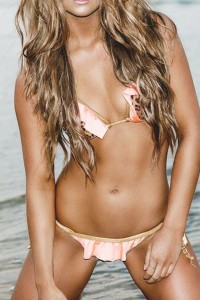 Usually busier during 'tourist season' (Summer), the myriad of bars and clubs are open and exciting all year round, making the nightlife in Perpignan worth experiencing.
The buzz of the city after dark is palpable, and the streets around Place de la Loge are usually the busiest.
In this quite vibrant and effervescent city, the clubs open late and close extra-late!
So take your beautiful Mynt Models® date to a wonderful romantic dinner, and an evening of dancing and fun.
Trip Advisor or your hotel will also offer many reviews on places you'd like more details about.
More Information & Directions

For more detailed information about the city, view the definitive Wiki page here, with all the up-to-date details you'll ever need. Visit our escorts available in Rouen!
Map of Perpignan
Perpignan Blog