Premium Elite VIP St Tropez Escort Agency
Discreet Escort Dating St. Tropez – We Create Beautiful Connections
Meet The Luxury VIP Models & Travel Companions Here:

To add or edit information on this page, please 
Between Toulon and Cannes, lies the exotic beauty of Saint Tropez (Often referred to as St Tropez or San Tropez). A favorite vacation spot for the A-listers and jet set, the yachting lovers, and affluent folk in general, St Tropez is a beach lover's haven. While some people avoid it during the summer due to all the tourists, nothing can erase the beauty of this wonderful Mediterranean hot spot. The same could be said of the Mynt Models ® elite escort women who can cater for appointments in St Tropez.  Nothing can erase their beauty, nor the enjoyment their company brings. Whether you want an intelligent conversation or just someone to chill with, we've got you covered.
For a luxury dating source in St Tropez, the Mynt Models® escorts are the premium option. Why not inquire about the exclusive membership, which allows you access to the ladies' private profile area. You can see her restricted images and video, and get to understand why we find her so special.
The usual sparkling atmosphere and absolute confidentiality is expected for all appointments. Do you seek a lovely vacation partner for a Mediterranean weekend? Or a  wonderful week of relaxation in the French Riviera? Perhaps an enchanting first-class GF experience in St Tropez beach? Either way, you will always be beautifully cared for, as a considerate, polite and generous gentleman. Our specialty is an incredible girlfriend experience, and we look forward to showing you in person.
Some of the VIP Escorts Available in St. Tropez:
Best Places to Date with Your Beautiful Girlfriend Companion in St. Tropez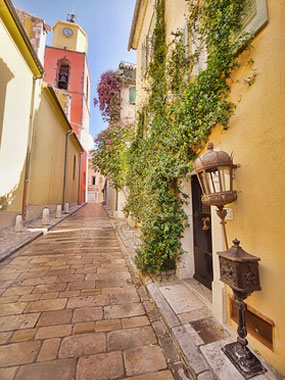 St. Tropez (or San Tropez to some!) is a truly beautiful location, offering wonderful French history, stunning sights, classic and modern, museums, and theaters. The arts are as important as the luxury beach lifestyle in St Tropez. Tourist visitors and resident locals alike enjoy the beach life, designer shopping, and sensational social lifestyle. Some of the must-see attractions of St Tropez include:
Plage de Pampelonne
St. Tropez Harbor
Zitadelle von St. Tropez
Chapelle Sainte-Anne
St Tropez Polo Club
Maison Ocoa
Eglise Notre-Dame de l'Assomption
Musee National de la Marine
La Maison des Papillons
Old Harbor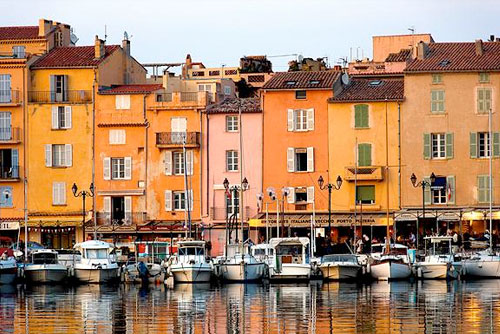 Weather
The French Riviera is known for its Mediterranean vacation weather. The climate in St Tropez, part way between Cannes and Marseille, is no different. Spectacular days, sensual nights. Saint Tropez is the perfect resort location for tourists and locals alike. Click here to find all the latest time and weather information you need right now. While the actual location is not listed, we have linked to the closest area available.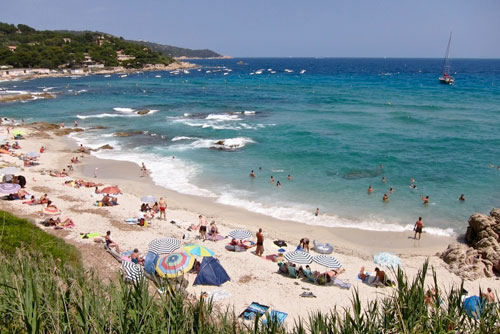 News
To stay up to date on all the latest city information, we recommend La Provence. Le Monde is always available in most of France. TheFrenchPaper.com is an option for those seeking the local news in English until one masters the French language.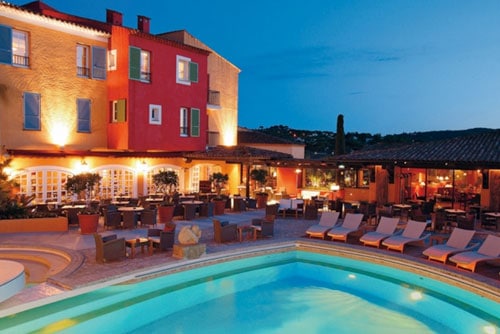 Business
Obviously it goes without saying that tourists bring the highest revenue to this small but extremely popular town. Resort hotels (or even b&b accommodations), markets, vehicle and bicycle hire, tour guides and the like are all very lucrative industries within Saint Tropez. If you are considering in doing some business in The French Riviera, or perhaps interested in moving a branch to St Tropez, a good place to start is your local embassy in France, or the local mayor's office. There you can find out all about business licenses, permits, payments and more.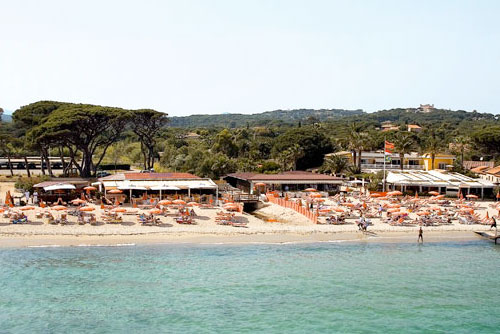 The Best 5-star Resorts & Hotels in St. Tropez
Saint Tropez offers a large range of elite 5-star hotels and resorts for its many tourists visiting throughout the year. One of the most lovely options is the Hotel de Paris. In a perfect location at the heart of the city, this luxury hotel is for those seeking exceptional quality. To view other hotel options, visit Expedia or some other travel site. Or the Five Star Alliance may have something that suits your needs. And Trip Advisor offers millions of personal reviews, which can help you in making your hotel selection.
Just to whet your appetite, here's a video presentation of the luxury Hotel de Paris in Saint Tropez, France (French Riviera):
St. Tropez Nightlife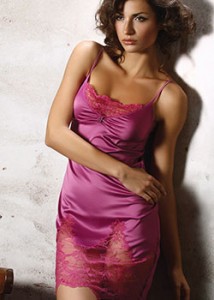 During summer, daytime in Saint Tropez is indeed for shopping and soaking up the sunshine for the A-list.
But at night the city comes alive, and there are many bars, clubs and social events to entertain you and your beautiful date.
During the winter, you will have far less options to choose from – but also far less competition, as the city is not overrun by the rich and famous tourists – which is usually the best time to visit. ;-)
Whenever you are in town, bring your beautiful Mynt Models® date to one of the lovely restaurants or resorts, and enjoy the high life.
Trip Advisor should also offer endless reviews on places you'd like further information about.
More Information & Directions

For more detailed information about the city, view the definitive Wiki page here, with all the up-to-date details you'll ever need. Visit our escorts available in Cannes!
Map of Saint Tropez
Saint Tropez Blog