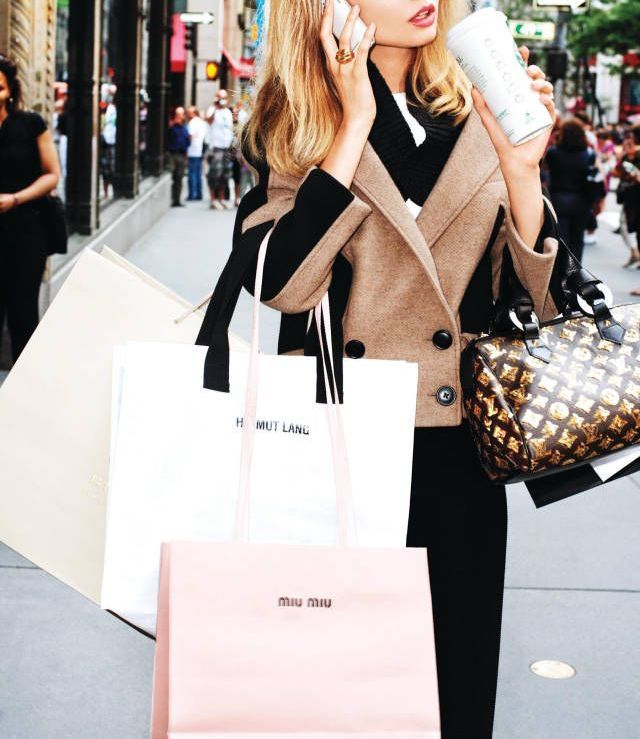 Do you think your innocent little girlfriend would never do any kind of escort work? Do you think your girlfriend or wife is too classy to have ever been a professional travel companion…? You'd be surprised. That's exactly the kind of woman that the high-end industry attracts. ;)
While there is of course a market for lower end escorts who provide less tasteful services for money, there are also very elite introduction escort agencies who provide very well bred, beautiful women and supermodels to VIPs and celebrities, in a very kind and tasteful exchange of energies and companionship. And the kind of woman you think would never have done that… Has probably done it in some fashion.
Whether as a sugar baby, the girlfriend of an affluent man for the advantages he can give her, or the more savvy and business like elite escort, who prefers to choose with whom she spends her time, in exchange for a hefty fee. The fee guarantees she will only spend time with sophisticated and refined gentlemen, and she often pays for her Ivy League education or world travel experience, with this arrangement. As opposed to taking whatever he thinks she is worth/ whatever she has to ask for every day.
There are a lot of misconceptions surrounding the women who work for elite introduction and escort dating agencies. Why do they do it? Do they like it? What's in it for them?
The truth is, there are many benefits for these ladies doing what they do and the most important reason is financial freedom. They can earn a lot of money in one evening just by being good
company and having fun. All the ladies take good care of themselves as the clients expect quality, and quality as well as excellence, is what they get. Sometimes she simply enjoys meeting new people, and doesn't want to waste her time on random people. After all, the agency screens everyone for her, to be a perfect match. In addition, she doesn't need to deal with him directly again if she doesn't want to!
The life of an elite escort or beautiful single is also a life full of adventure and excitement. They could be having dinner anywhere in the world at a moment's notice. They date the wealthiest of clients who have the means to show them the world and the fine things it has to offer. They also attend lavish and prestigious business functions as they are often required at such events.
It also gives them the opportunity to meet wealthy men and experience a
luxury lifestyle. A lifestyle they may be accustomed to, due to daddy's money, (which she is seeking to emancipate from, while making her independent income), or a level of luxury she has not yet experienced, if she is still quite young. These girls get to travel a lot, as well as having great experiences in luxury.
Imagine dating for a living, and having the best time a date has to offer! Gentlemen trying to impress you and compliment you and gift you… It's not bad! These girls don't get bogged down in the hassles of emotional dating, as their aim is to ensure that the client has the best time, so he will return. They may genuinely care for their clients, but they are rarely looking for a deep relationship. However occasionally she may fall in love, and a relationship can be arranged. Whether that is a life partner relationship or a temporary sugar baby relationship, remains to be decided!
Primarily, these are very clever business women who are using the best of themselves to make a lot of money and live a luxurious lifestyle. If one's beauty only lasts for the first 40 years or so, and one is blessed with such, wouldn't one make the most of that?  They don't all have to be blonde teenagers, as gentlemen have very different tastes. He can select a lady with a bit of knowledge of the world,  as well as an excellent education.
At the higher end of the scale, like Mynt Models® elite agency, one can be assured of only meeting the most sophisticated and refined dates. The agency screens both gentlemen and ladies, to ensure only cultured, special people are introduced to each other.
These girls love their work, and have a sensational time as well – what more could one want?!