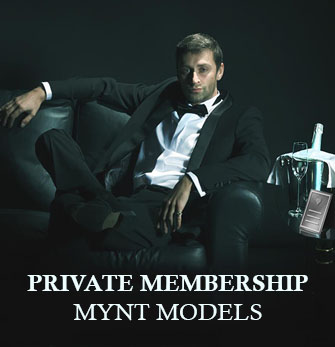 Most high end agencies will offer images of some kind for their clientele. They are often unclear/ low quality/ sleazy or the identity of the girl is blurred/ pixelated.
The reason is that a really high end girl (and many regular ones!) will not wish to have their faces splashed all over the internet. Whether for their families, their future careers, or the fact that VIP clientele will never be seen with a known escort.. Protecting her identity is just as important as protecting yours.
Many agencies use 'simile images' – an image that is as close as possible to the model's own images/ her own physique, having been verified by the agency. There is no other way in which to feature the model who does not want her face in the internet. And few high end clients will want to book girls with their faces showing. But they DO want to see the girls before they book her, to ensure she has the beauty he is seeking.
So then the agency has a lot of time taken up by sending suitable images to different clients over and over… It seems a little redundant, and not very time efficient. Plus the client is reliant on the agency's time line.
It is worth noting that your membership to an escort introduction service brings a lot of benefits. You'll be treated as a VIP and the agency will ensure that all your needs are met. You will enjoy preferred client status and you are assured that the agency has screened all the ladies beforehand for quality and service. Only the best girls are recruited – The reputation of the agency is at stake, so they don't take any chances. With Member access, you can see all the tings they hide on the main public site.
Exclusive membership means you will have access to more information about the female members, including any un-covered images and modeling photo shoots she wishes to post in her backstage area. You will also be able to access exclusive video footage if she agrees, as well as interviews/video introductions by her – and anything else she wishes to add to her member section! Your preferential Member status also grants you exclusive access to new models, ensuring that the service you are provided with is first class. You can relax in the knowledge that the agency is doing all the hard screening work for you, and they are taking care of every eventuality.
The elite escort agency will pay close attention to your preferences, so they'll be able to match you to the best dates. As a valued member, the agency will pull out all the stops for you, making sure that your date goes smoothly, and you have a fun time with a gorgeous companion.
Discretion is everything at an introduction service, so all of your information is 100% safe, and your privacy protected forever by a legal non-disclosure agreement. Investing in the most discreet payment methods, and keeping no records, ensures that all data is held totally confidentially. There is less than zero connection to any adult services, and there is absolutely no risk to you of disclosure of any kind.
To ensure your repeat business, the agency knows that personal service is key, from the moment you make the first call. Of course they are also selective, and will only work with refined, considerate gentlemen of sophistication. The friendly receptionist will efficiently take all the details in a personal, brief consultation, and your date will always put your happiness first, giving you an unforgettable experience. Of course, as a man of refinement, you will be interested in ensuring the experience is mutually enjoyable for both of you. Your membership is more than just a view to select a date, it's the whole package that's specially tailored for you, giving you elite advantages over non-members – and keeping everyone's details totally private and confidential.