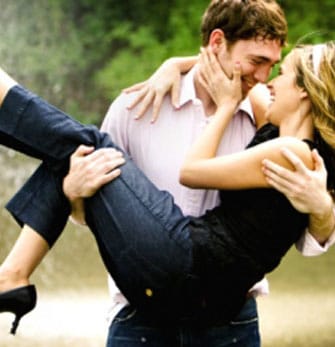 Paris is famous for being perhaps the most romantic city in the world. It's so romantic that the 'love-locking' bridges are causing concern for the authorities, as thousands flock to declare their undying love by attaching a padlock to a bridge. of course for locals, it is just lovely old city Paris. but for visitors and ex-pats, it is the wonderment and whirlwind of passionate romance.
You can't mention Paris without mentioning the Eiffel Tower of course, and when in Paris a visit is a must. You can choose to go up to different levels, and the views of Paris are spectacularly breathtaking, especially on a clear day. Enjoy a little champagne at the very top with your date, as your toast the future. What a stunning way to impress and romance her. And what a wonderful memory to make for yourself!
A romantic dinner cruise on the Seine can hardly be beaten in terms of a romantic evening. Enjoy fine food and glorious views as you gently meander through the city. Enjoy some live music and dance the night away together. This can be the essence of the start to a perfect evening.
For a really French feel to a romantic evening, you can hire a chauffeur-driven vintage Citroen to take you down the Parisian streets whilst giving a commentary of all the sights. Imagine rolling down the Champs Elysee in this fashion! All the hire car drivers know Paris extremely well, and are multilingual. A very unique experience.
How about a platter of oysters in a quaint French bistro? You may have to go off the beaten track for the true French experience. Try L'Ecailler du Bistrot or Clamato for the best in French seafood cuisine. There are 1000's of wonderful and authentically 'French' establishments in which to enjoy a truly high end, elegant evening. Search five star restaurants (or cinq etoile if you wish) to find some truly spectacular locations. In a pinch, the restaurant at the George V hotel is always sensational.
If you want to really spoil your date, take her shopping down Paris's most famous street, Le Champs-Élysées. Bursting with designer shops, something is bound to catch her eye! Mingle with the mega-rich whilst choosing an unforgettable souvenir of your romantic trip to Paris. Or a designer pair of shoes. Or a gorgeous outfit. Some makeup or perfume..? The possibilities are endless.
Although it has to be said, the most romantic thing to do in Paris is just take a stroll. If you're with the one you love, or indeed with a new and captivating date, walking together and stopping for random coffees, talking, taking in the energy and essence of Paris… You can really get to know one another like this. You can wander down all the quaint, beautiful streets and discover little gems of shops, cafes and bars. Stop for a cafe o'lait  and watch local Parisians as well as tourists, as they come and go. A walk along the Seine, hand in hand, can't be beaten. Sigh… What a little romance will do for the rest of the evening.. and the relationship. :)