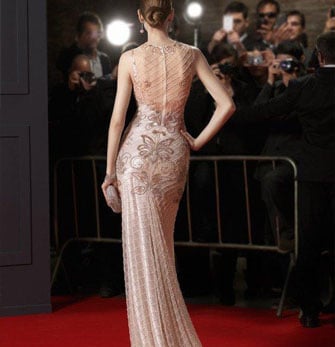 Do you often wonder how you can guarantee a close-to-perfect date? That you could make a woman behave and dress exactly as you like? Well here's the big secret – you CAN!
Read on to find out how you can create the ideal date, and make your girlfriends do everything how you like.
While you can encourage a woman to accommodate your preferences by selecting more submissive or caring types of women, or by being so charming, confusing and beguiling that they feel compelled to please you.. But the easiest way to create that perfect date is to book dates through a high-end dating and introduction agency like Mynt Models®. Just because they use the word 'escort' in their marketing, don't be fooled into confusing them with a typical ';escort agency', offering mediocre, trashy girls who do 'anything' with 'anyone'…! These are not red light girls, but well bred ladies who are available for dates with refined gentlemen.
In this situation, you are able to request the lady wear the attire and don the demeanor that pleases you. Looking for an elegant lady in a designer evening gown? Just let the agency know, and your date will arrive in appropriate splendor, not in a long cocktail dress or maxi-nightclub dress! If you prefer a casually dressed young lady, then by all means relay your preferences to the agency at your time of booking. Rather than wearing what she is comfortable it, your beautiful date will wear what you have requested; tasteful yet casual clothing, to blend into whatever environment you have arranged.
When booking an elite date from a specialist escort introduction agency like Mynt, if you have a particular preference, just ask. Most of your requests, with reason, should be acceptable.  The agency and the single ladies want to ensure that you get the most out of the experience, and most of all, that you enjoy yourself. The model escort will be comfortable in whatever brings a smile to you face – once again, within reason! The agency will check your preferences against their database to ensure the best compatibility, and recommend some options for you to book your date with. There's no point in going on a date with someone you have nothing in common with!
For example, if you like to go dancing, mention this to the agency. Many girls love to get dressed up and go dancing and they would jump at the chance! Let them know she should wear a suitable outfit and pair of shoes, and get ready for a night to remember. This means that you are looking for a lively date with lots of personality and who also likes to have fun! No problem, that's exactly they type of girls you'll meet.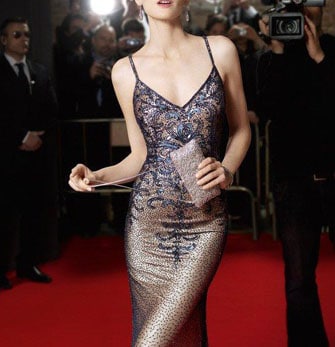 Perhaps you like to ski. Mention this to the agency, as they will have girls who also love to ski, many of whom have their own equipment – and of course the perfect fashions for the slopes. An appropriately prepared date could save you time and money in that respect. You will have the most amazing dates with a like minded lady. (Of course if you book her for a holiday in the sunny South of France, then decide to visit the Alps for a skiing weekend, she is unlikely to have her equipment with her. As she is your invited guest, you will be required to provide her with appropriate attire and equipment, as a gentleman ;)
If you're the sporty type and love the outdoor life, your agency might be able to find the perfect date for you. Tell them which sport you like to do and leave the rest to them. You could find someone to go hiking with one afternoon, before a romantic dinner date later. You may find someone who will rival you at tennis, give you a lively game of softball, or be your sexy caddy during a leisurely golf day. There are plenty of sporty, athletic types who will take great pleasure in participating in an outdoors experience.
The process is the same for whatever experience you have in mind. If you love romantic evenings in first class restaurants, be sure to mention this. The agency will have lots of elegant, upscale ladies on their books who also enjoy dressing elegantly, and indulging in stimulating conversation and good food. In this situation you will definitely want to select someone with the right look and outfit, with the right levels of elegance, who understand table manners, social etiquette, and who perhaps know wine. There is nothing more enjoyable than a lovely wine tasting session to warm up the evening!
Your elite dating agency wants you to have an amazing experience, and your enjoyment is their priority. In fact, Mutual Enjoyment is their priority! Which is why they want to ensure the most perfect date is chosen for your dates. Whatever you have in mind for your dream evening, the right date will make sure that you have a fantastic time no matter where you go. Why waste time trying to finagle and charm things out of obstinate or difficult women, when with a little bit of planning in advance, your beautiful, accommodating date will delight in making your experience out-of-this-world! Book a date with a gorgeous, educated woman now.