What if I want my date to wear a specific outfit?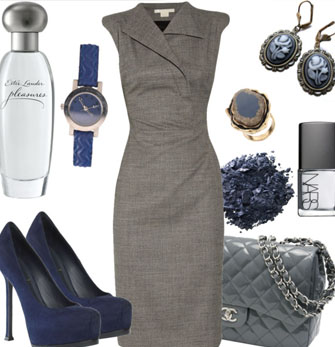 Sometimes, telling a woman what to wear can be ok..! :)
Using a high end dating agency means that you can have some say in your experience. You don't have to settle for second best anymore or be embarrassed by any attire you find inappropriate. You can give your preferences as to the type of girl you would like to date, such as age preference, height range, coloring and personality type. And if you have a preference for what she wears to meet with you, mention this to the agency. For eg, some gentlemen prefer a very discreet, smart-casual date. No heels, something tasteful but inconspicuous. others prefer a full evening gown for a black tie event.
Most of the beautiful ladies we provide will happily accommodate your clothing request, within reason! She will retain her own style, but if you say 'no high heels' or 'no short skirts', then she will most definitely not wear the things you specifically asked her not to. They understand that you want to get the most out of your experience, but most of all, they want to please you. Again, within reason. She won't wear anything she is uncomfortable with, in which case we would discuss booking a different model with you. However generally the elite escorts want to ensure that you have the best time possible.
If you need a date for a formal dinner or specific event, please mention this when you're booking the date. The ladies will be more than happy to ensure that everything goes smoothly, and that you look great in front of your colleagues. Even if your event is fancy dress, the models will be delighted to oblige. As long as you have a valid reason for an odd request, this shouldn't be a problem either! There have been instances where a gentleman has requested his regular date arrive in nothing but a trench coat, as part of his dinner date fantasy! Keep in mind this would be more likely to be provided by a model you have met a few times before. ;)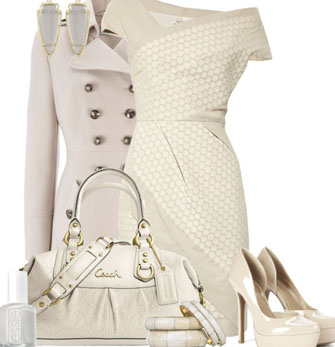 Travel companions offer another level of presentation accommodation. if you book a date for a weekend break or vacation, definitely let the agency know where you will be taking the model during your stay, and what your date should bring with her. For eg, if you are going to a resort in Hawaii or Phuket, clearly bikinis and beachwear will be required, plus light summer dresses and elegant flowing oufits for dinners etc. For a trip to the Cannes Film Festival, obviously evening dresses and smart daytime attire will be essential. For a trip to Paris in the summer, where sight seeing is in order, then smart casual and sports wear for lots of walking will be required.
Giving as much information as possible will help your date to prepare for the occasion, and it will put your mind at ease that you can do all of the activities that you planned. By all means, you are welcome to change your mind and location. For example if a gentleman books a lady to visit with him for a week in warm sunny LA, then decides to leave Los Angeles to take a quick trip to the Alps for a couple of days' skiing, then obviously her attire will be inadequate. As your guest, it will be up to you to give the model some funds to purchase suitable clothing, or take her shopping for her needs.
But even for local dates and appointments, you don't have to have a specific event in mind to request certain outfits. If you have a colour preference, or you prefer your dates to always dress a certain manner, don't be afraid to make your request. You may want to be reminded of a certain person or a particular period in your life, and most of the playful escort girls will be happy to oblige. Just remember to keep it tasteful, as well as realistic and relevant to your venue!  The ladies are unlikely to walk through the lobby of a five star hotel in a Playboy Bunny outfit! But if you ask nicely, she may bring it with her and model it for you in your room ;)