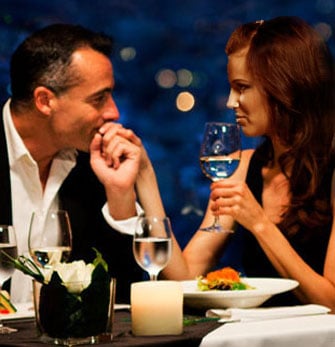 You've made it through the first date – if you're already thinking of planning your second date, that must mean the first one went well! You can choose to meet another girl for another 'first date', or perhaps opt for the one you first liked. This demonstrates that the introduction escort agency chose well for you and all their screening works. Although, there are always plenty of peas for each pod! (You can have 50 first dates if it comes to that, but then that doesn't really allow you to get to know the model or see if there is any real chemistry between you.)
Begin by calling the agency, and give them some feedback on how the first date went. Tell them how much you enjoyed it and why you liked (or didn't like!), the young lady you met. If you enjoyed her company immensely, they can easily arrange for a second date with the same elite escort, depending on her availability. If you've found a high class companion you like already, this will make planning so much easier for future dates and special occasions. And of course, the more time you spend with someone, the closer you become, the more comfortable you are together.
For your second date together, choose something special and different from your first date. Remember, you aim is to enjoy female company and have fun with no commitment or strings attached. Make it something she will enjoy also. You can feel comfortable to try to impress her a bit more now, since you know she is worth it – or perhaps you can relax slightly, knowing she accepts you and enjoys your company as you are.
Continue to treat her well and behave like the perfect gentleman. After all, this is one of the things she enjoyed about you the first time, so get her to agree to meet you again. Yes, even elite escorts can decline an appointment.. They are accustomed to high society and class, so keep that environment going. It is assumed you are of the same level of sophistication, so this will be your preferred atmosphere also. The mutual appreciation among couples of a similar lifestyles and class, is a pleasant and inevitable result of dating.
By now, on a 2nd date, you'll know each quite well. You will also have a better understanding of each other's likes and dislikes, so you can plan the second date accordingly. By now you will have realized the benefits of using a high end escort dating agency. There will be no clingy texts or calls asking where you are and what are you doing. This is dating on your terms. Mostly. She will have her freedom also, so you can enjoy each other's company immensely when you're together, then be free when you want to. You initiate the next meeting; It's the best of both worlds.
When the time arrives, meet your date at your agreed location and plan something wonderful. If you have already been for dinner on your first date, perhaps consider the theater or a live show.  Do something new and exciting, something to keep you in her mind. She will bring her side of the bargain to keep her in your mind!  Treat her like a diamond, and she will feel just as special and appreciated as she did on your first date – now she will know you are a real man, confident  enough in himself to be caring and noble in his conduct. Women love this chivalrous, gentlemanly behavior. They all like to feel special to someone, that she has some effect on someone in the world :)
If the first date was so successful and memorable, she will probably want to date you again too. Your mutually beneficial relationship can continue for as long as you need it. Just stay in touch with the agency, meet other women in between if you wish, to ensure you are making an informed choice, and enjoying all your options. Or, should you feel connected to or fall in love with that one special woman… Then by all means let the agency know, and they may assist you in arranging a deeper relationship with this woman. But we're only in the second date so far… Enjoy the journey, as well as the destination.