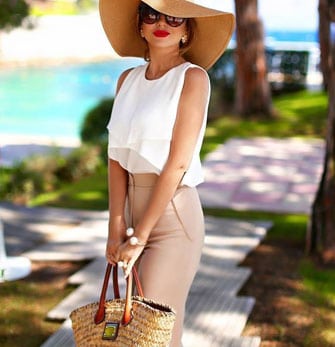 If you've just gone through a bad break up, you might be put off dating for a while. Relationships break down for so many reasons such as cheating, jealousy, possessiveness, disagreements, financial arguments, or perhaps the spark has just gone. You won't feel like starting the dating game for a while, as it all seems so overwhelming and perhaps painful. Being with a long-term girlfriend can be plagued with hassles and setbacks – And perhaps you're relieved to be single again!
But it's not healthy or natural for a man to be alone for too long. You don't have to swear off women for life. Wouldn't it be fantastic to enjoy a woman's company and femininity without any commitments or risk of heartbreak? An upscale escort dating agency can provide you with exactly that. But be certain you are really patronizing an upscale, elite agency, and not just an agency claiming to be 'high class'. Don't be fooled by pretty pictures and big promises. Pay attention to the language quality of the site, and the way they treat your inquiry. (Of course if you're not particularly sophisticated or selective yourself, then by all means call any agency and try your luck! )
You can discuss your preferences and 'ideal woman' with the agency, and arrange a date who fits your requirements perfectly. The agency will suggest a few ideal options for you to choose from, with absolutely no hassle, guaranteed. You can enjoy the model escort's company for a few hours' dinner date, or for the evening, and then say goodnight at the end, with no obligations or consequences. These dates offer fun and interesting conversation and enjoyment, whenever you feel like it. If the date you want is unavailable, then simply meet someone else. It's perfect! No commitment, no pressure.
Perhaps you need a date for a business function? This can send you into a blind panic. Who will you bring? Will they embarrass you? Do you want them to know your business life? Now you don't need to decide who will be an acceptable date. You can book an appointment with a gorgeous woman who has been carefully screened for suitability and compatibility beforehand. She will never ever embarrass you, nor really have any interest in delving into your business or personal life. No one need ever know that this is strictly a business arrangement, as the girls are well bred and trained for discretion. She will just be beautiful and charming, making you look great. And your elite escort won't do anything to let you down either.
If you just like female company, this is the perfect option for you. You can meet a different girl every night if you wish. Or continue meeting the same model to build a lovely rapport and familiarity. Romance comes more easily when you and the model are more familiar and comfortable together. You can still enjoy fine restaurants and the latest movies with good company and a beautiful lady on your arm. And the fee you pay for her time guarantees no difficulties, no hassles, no dramas, no embarrassment, no obligation and no commitment. She will not get upset if you meet someone else, or if you don't call all week. She will not be asking 'where is this going?', or 'Do you love me?'.. Not unless you ask her to ;)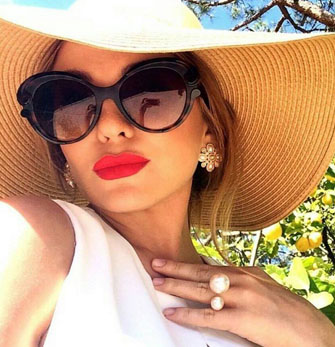 She will however be charming, enchanting and elegant. She will be well bred, educated and hygienic. She will create a sparkling environment and fiercely protect your privacy. She will usually be quite accomplished in her own field, so being seen with her will not seem untoward or unnatural. These girls know how to make your association seem totally acceptable and believable ;)  This will be the easiest relationship you ever have in your life. And when you are ready to date again, you can inquire with the agency about meeting singles with a view to relationships, as opposed to part time girlfriend experiences. Mynt Models® introduction agency offers many different types of introductions.
Once you have filtered out all the mediocre companies, and have found a truly upmarket agency like Mynt Models®, you can arrange your tasteful, elegant appointments. Treat your date like any other girlfriend or date – just because she is being paid for her time, doesn't mean she is not a woman. A gentleman is always considerate and polite, no matter what woman he is dealing with. Just as you pay your mechanic or accountant for a service, you still treat them with respect and polite consideration. Your elite companion is not too dissimilar in terms of providing a service for a fee. It doesn't mean she won't genuinely like you – in fact she will rarely stay at an appointment she doesn't feel comfortable in. She is as wonderful a woman as any other. She just happens to be very beautiful, well bred and available to spend some time with you, for a fee.
Be thoughtful and kind, but most of all, be the perfect gentleman. Since she will be a perfect lady. You'll have a lot of fun, without any strings attached. You can start looking for a girlfriend or spouse whenever you are ready, but in the meantime you are free to enjoy the perfect date, as you wish.  Your fee is not just for her time. it is for your freedom and peace of mind!  Life is too short and fleeting to waste it being alone and unappreciated. Out of all the days in the year, all the hours in the week – take some time for pampering you, as you deserve.