To add or edit information on this page, please click here.
ESCORTS VALENCIA - VIP & ELITE TRAVEL COMPANIONS 
While Valencia is a city that has preserved its history in the architectural heritage of its old town, the city is also a window to the future with its futuristic buildings. The museums are some of the most modernized architectures in Europe. As the city aims to build a better façade, it has seen a lot of changes throughout the years.
These changes made the city into an interesting destination for tourists. When it's hard for you to socialize, the Mynt Models agency can help you get not only the best-sophisticated date but you will also enjoy the world class treatment that our elite Valencia escorts can give you. Why socialize with others when you can have a sweet, charming, and warm atmosphere with a lovely lady?
The members of our exclusive club enjoy access to our models' profiles. It goes without saying that this unrestricted access allows our VIP club members to enjoy their selection process because of the un-blurred photos and videos inside our models' online profiles.
Be delighted with the girlfriend experience that you will have with us. And for peace of mind, we maintain privacy and confidentiality in all of your appointments. Worry about nothing else except to have the time of your life in Valencia.
Some of the High Class Escort Companions Available in Valencia:
More Models

Contact Us To Be Introduced to Secret Unlisted Models Many of our models have sensitive careers and are concerned for their privacy. As such, we have many models with us who are available for direct introduction only. They are too concerned to even have details about their lives online, in case someone might recognize them…
Be Captivated by the City's Beautiful Attractions with Your Escort Model
There are a lot of activities that you can do in Valencia. The ancient streets of the city's old town will take you back to history with its Roman and Arabic architecture. The cathedral and other medieval churches are also great attractions to people. Of course the museums, particularly the City of Arts and Science, the Palau de les Arts Reina Sofia and the L'Hemisfèric, have out of this world designs. Explore the rest of Valenia by checking out these places:
City of Arts and Sciences
Llotja de la Seda
Valencia Bioparc
Palau de les Arts Reina Sofia
Torres de Serranos
Valencia Cathedral
Mercado Central
Museu de Belles Arts de Valencia
Institut Valencia d'Art Modern
Museu de les Ciencies Principe Felipe
Ibiza
Prehistory Museum of Valencia
Plaza de Toros de Valencia
Estadi Ciutat de Valencia
L'agoara Valencian Museum of Ethnology
Placio de la Exposicion
City of Arts and Sciences in Valencia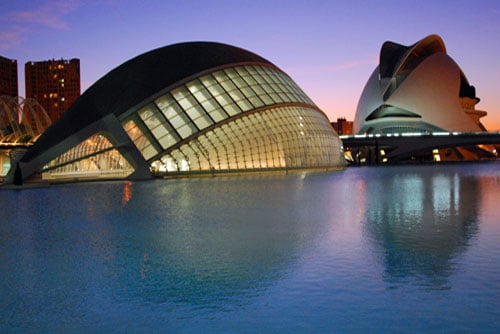 Weather
The subtropical climate of Valencia brings long summer days to the city. The mild winters won't bring a lot of cool winds during the night but it will surely be perfect for a lovely dinner. Click here and find out more about Valencia's weather.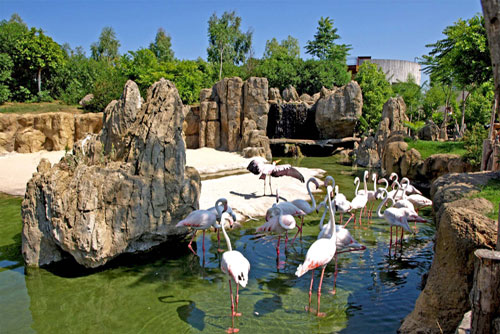 News
Enjoy Valencia without getting left behind of what's hot and what's not. Get the latest news from Valencia's trusted daily paper, the Levante – El Mercantil Valenciano.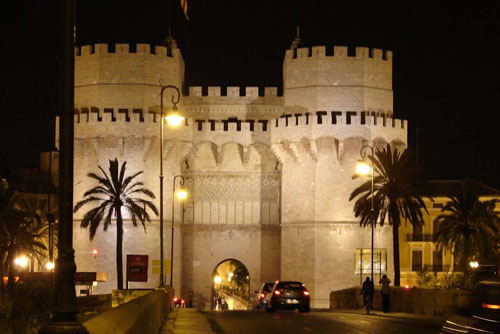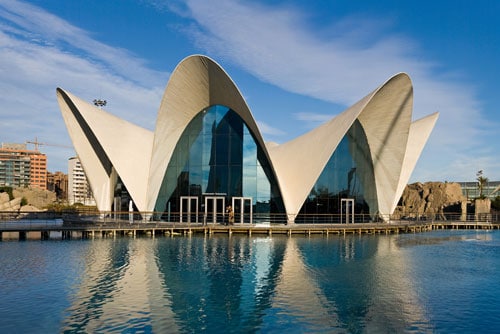 Business
The tourism and construction industries have helped Valencia experience a strong growth in economy. Their service sector employs 84% of the city's total. Over the past few years, these improvements have helped Valencia enjoy an economic spurt and considered as the 29th fastest improving city in Europe. Know more about the city's economy and start your own business if you want. Visit your local embassy to find out about how to start one in Valencia.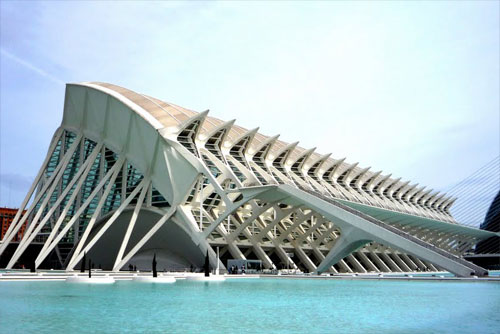 Luxurious Hotels in Valencia 
Valencia, just like most major cities in Spain, is home to the country's best hotels. One of these hotels is the Eurostars Gran Valencia. This midrise hotel enjoys a unique view of the city, and its guest can have an incomparable enjoyment of luxury and sophistication. This is a perfect place for you to unwind.
Check Trip Advisor for more hotel suggestions. Enjoy!
Valencia Nightlife
Valencia boasts a very vibrant and lively nightlife. You can start your night with a lovely dinner, start barhopping, settle inside a club where your mood takes you, and by morning stop by in a nearby café to have breakfast. It's going to be a long night, but a fun one in Valencia.
Bring your lovely date to a very vivacious evening in Valencia. Check Trip Advisor to know the best places to hang out in the city.
More Information & Directions


For more detailed information about the city, view the definitive Wiki page here, with all the up-to-date details you'll ever need. Visit our escorts available in Barcelona!
Map of Valencia