Mynt Models does not offer full-time or by-the-hour escorts, but fresh, caring career women. Our minimum booking time is a proper date, giving you dinner til breakfast together. Read our guide here.
High-End Escorts in Nancy, France
Discovering a world where luxury and companionship harmoniously intertwine awaits you in Nancy, France. Mynt Models, renowned for its commitment to excellence, presents a selection of elite companions that promise to redefine your understanding of refined experiences.
Nestled in the heart of France, Nancy is a city steeped in history and culture. Its cobblestone streets, breathtaking architecture, and vibrant artistic scene create an enchanting backdrop for unforgettable encounters with Mynt Models' elite companions.
Reach out to us

to obtain exclusive access to the private area, which houses comprehensive profiles of all our lovely models.
Elite Escort Agency in Nancy
Embodying excellence, Mynt Models is your elite VIP agency in Nancy. With an unwavering commitment to quality, we curate companions who infuse sophistication, intelligence, and charm. Immerse in the city's allure, where history and modernity converge, for an unforgettable encounter.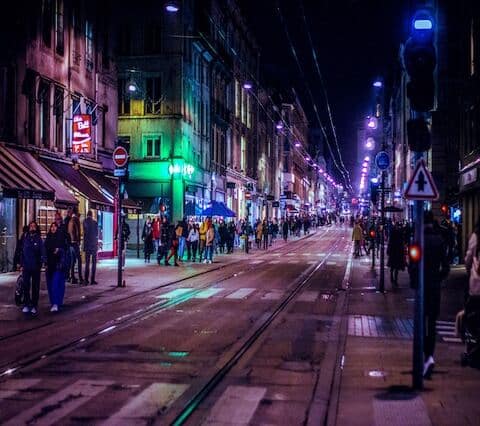 Encounter our Charming Women Companions in Nancy
Immerse yourself in the world of Mynt Models' elite companions, where every interaction is an ode to luxury, sophistication, and genuine connection. These companions not only complement your experiences but elevate them to unprecedented heights.
Explore our Beautiful Global Travel Companions
Mynt Models offers a tiered selection process that aligns with your preferences, ensuring that your companion seamlessly complements your personality and interests. Each tier represents a distinct level of refinement and sophistication.
The companions of the Platinum category, are the epitome of elegance and charisma. Even the most stringent selection standards were met by these exceptional ladies, guaranteeing that your experience stands out by a distinctive presence that leaves a lasting impact.
A carefully selected selection of top models and blossoming actors are found in the Diamond tier. They are the ideal companions for individuals looking for the ideal level of companionship because of their incomparable excellence, which guarantees an experience that truly reflects refinement and luxury.
The Red Diamond tier is the highest level of distinction, taking center stage. These friends personify grace, sophistication, and outstanding professional accomplishments. They are an ode to the highest standard of perfection as among the best companions available.
Elevate Your Experience with Elite Companions in Nancy, France
With Mynt Models' elite escorts, your companionship experience becomes more than imagination—it becomes your reality.
VIP Escort Services in Nancy
Enhance your journey in Nancy with our VIP escort service. Mynt Models' elite companions elevate your experience, crafting personalized moments that reflect your desires. Whether savoring local cuisine, immersing in culture, or unwinding, authenticity and shared joy prevail.
Guided by their deep insights into Nancy's treasures, and their talent for fostering genuine bonds, each excursion evolves into an indelible escapade. Alongside a Mynt Models' companion, Nancy becomes more than exploration—it transforms into an immersive odyssey that enthralls the senses and nurtures the spirit.
Joining the Inner Circle: Becoming a Mynt Models VIP Member
As you delve deeper into the realm of elite companionship with Mynt Models, the agency extends an invitation to elevate your encounters even further through VIP membership. This exclusive membership offers a gateway to a world of privileges designed to enhance every aspect of your experience.
Once accepted, you will have access to a special portal with information, pictures, and videos about the notable companions in Avignon. With this special access, you can learn more about the Mynt Models community and make sure your preferences are carefully taken into account.
Personalized Experiences Tailored to You
No two individuals are alike, and neither are their preferences. Mynt Models excels in crafting personalized experiences that align with your interests and personality. From cultural excursions to intimate dinners, the companions curate each encounter to ensure it resonates with your unique sensibilities.
Discretion and Privacy as Priorities
Mynt Models understand the importance of discretion. Your privacy is of utmost concern, and the agency goes to great lengths to ensure that your interactions remain confidential. The companions and staff uphold a strict code of confidentiality, providing you with peace of mind as you engage in your companionship journey.
Exclusive VIP Membership and Privileges
For those seeking an elevated level of companionship, Mynt Models offers an exclusive VIP membership. This membership grants you access to a realm of privileges, from priority bookings to exclusive insights into the companions' personalities. As a VIP member, you'll experience a new dimension of luxury and refinement.
Unveil the Mynt Models' VIP Membership in Nancy, France
Becoming a VIP member means joining an inner circle of individuals who appreciate the finer things in life. Express your interest during your consultation, and embark on a journey that prioritizes luxury, authenticity, and meaningful connections.
What Makes Mynt Models the Best Choice for Nancy Escort Services
Choosing the right companion service in Nancy is a decision that shapes your entire experience. Mynt Models stands as the unrivaled choice, setting new standards for excellence in escort services.
Unparalleled Quality and Refinement
Mynt Models place quality at the forefront of every interaction. The companions are meticulously selected not just for their physical beauty but also for their intellect, charm, and sophistication. Every encounter reflects the agency's dedication to providing companions who embody the highest standards of refinement.
A Legacy of Excellence and Trust
Established in 1991, Mynt Models has cultivated a legacy of excellence that spans decades. The agency's commitment to delivering exceptional experiences has garnered the trust of discerning clients and prominent figures across various fields. This legacy of trust is a testament to Mynt Models' unwavering dedication to excellence.
Captivating Conversations and Authentic Connections
Beyond their physical beauty, Mynt Models' elite companions are engaging conversationalists who bring depth to every interaction. These companions are adept at sparking meaningful conversations, creating an environment where authentic connections thrive. You'll find yourself engaged in conversations that enrich your experience.
Embarking on an Unforgettable Journey: Planning Your Experience with Mynt Models in Nancy
Your journey with Mynt Models begins with a seamless planning process that ensures your experience is tailored to perfection.
Contact us. Your journey starts with an initial consultation where you share your preferences, interests, and expectations. This personalized approach forms the foundation for curating an encounter that resonates with you.


Log in to the portal. Based on your consultation, Mynt Models' team provides you with a selection of companions who align with your preferences. These recommendations are meticulously curated to ensure a seamless match.


Select your escort date. Choose the model that resonates with you. Her availability will be confirmed by your concierge, and arrangements will be made for your meeting location.


Please leave us feedback. Your confidential feedback is invaluable. Your suggestions assist Mynt Models as we continue to improve the experience while pampering and delighting you.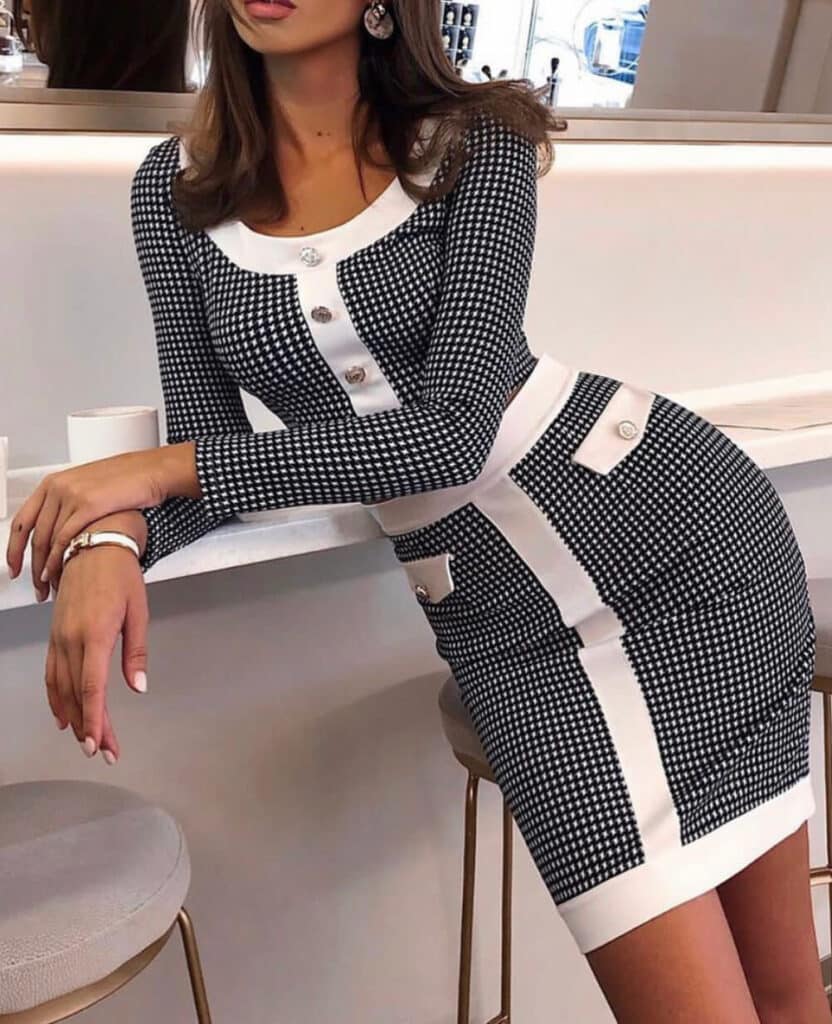 In the realm of companionship services, Mynt Models in Nancy, France emerges as the ultimate choice for those who seek more than just a transaction—it offers an immersive journey into luxury, refinement, and authenticity.
Catering to the Most Discerning: Mynt Models' Exclusive Clientele in Nancy, France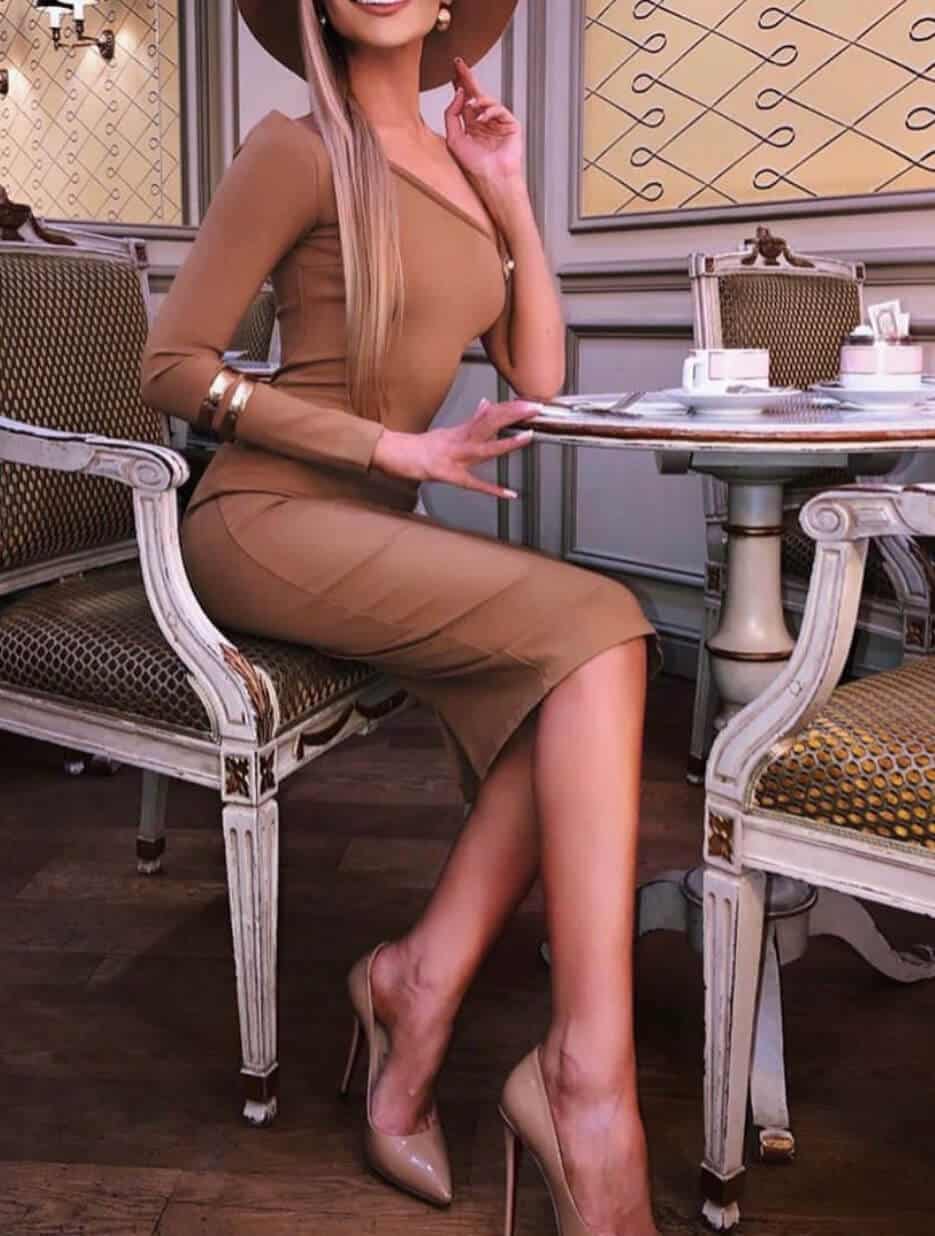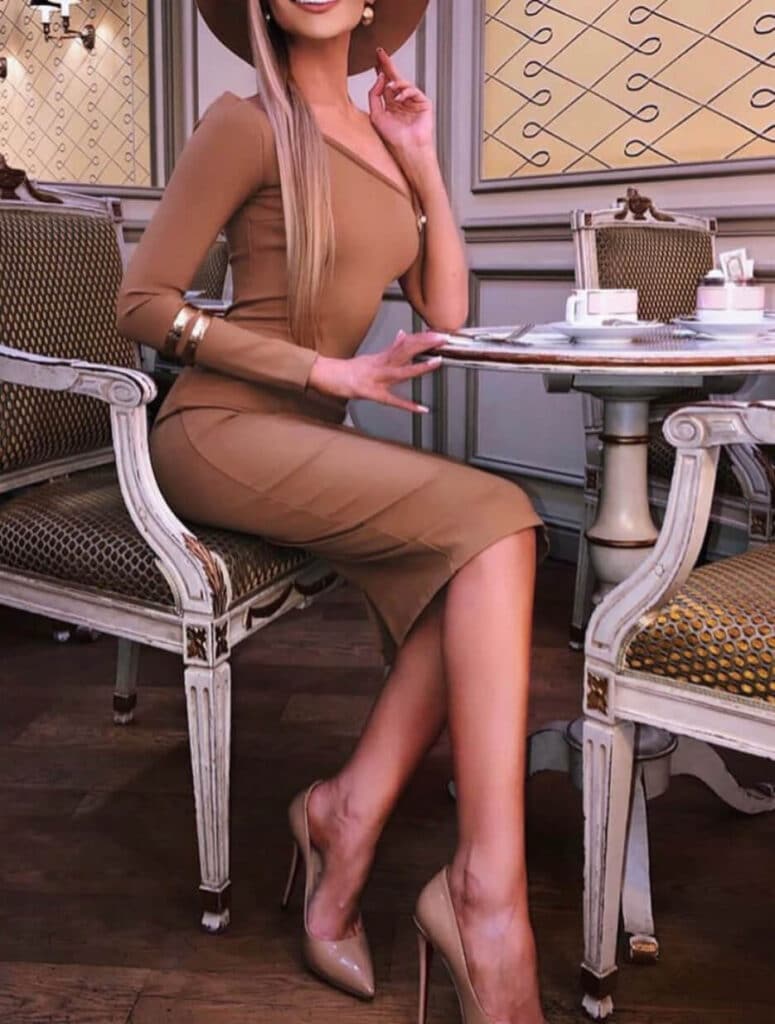 Mynt Models stands apart from other agencies by catering exclusively to the most discerning clientele in Nancy, France. Unlike agencies that offer hourly appointments to anyone, Mynt Models takes a different approach—one that places the well-being of its companions at the forefront. By ensuring that each companion is cared for and cherished, the agency creates an environment where genuine connections flourish.
Every encounter arranged by Mynt Models is a journey defined by authenticity, refinement, and shared experiences. The agency's dedication to providing companions who engage in meaningful exchanges sets it apart as a trailblazer in the world of companionship services.
Our list of refined, high-caliber clientele includes:
As you explore Nancy's beauty and charm with a companion by your side, rest assured that Mynt Models is committed to creating an atmosphere of respect, trust, and mutual enjoyment.
Elevate Your Nancy Experience with Mynt Models
Your journey with Mynt Models is not just an appointment—it's a remarkable experience that encapsulates the essence of Nancy's allure and the epitome of companionship excellence.
Unveiling the Grandeur of Nancy, France
Nancy beckons with an invitation to explore its rich tapestry of landmarks, each a testament to its storied history and artistic legacy.
Exploring Nancy's Architectural Treasures
Nancy, the captivating former capital of the Duchy of Lorraine, exudes grandeur through historic streets and architectural wonders. UNESCO-listed squares, baroque palaces, and art nouveau villas weave a tapestry of its rich history and lively present.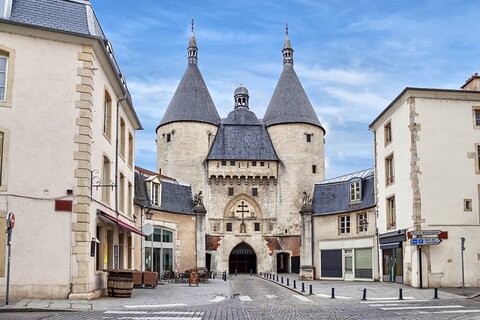 At the heart of Nancy lies the resplendent Place Stanislas, an architectural masterpiece that captures the essence of the city's grandeur. This UNESCO-listed square is a feast for the eyes, adorned with ornate fountains, intricate ironwork, and opulent facades that exude an air of regal elegance.
Immerse yourself in the artistic movement that shaped Nancy's identity. This museum pays homage to the city's role in the art nouveau movement, showcasing exquisite pieces that mirror the intertwining of nature and design. From delicate glasswork to intricately crafted furniture, each exhibit tells a story of innovation and artistic brilliance that continues to influence the city's creative spirit.
A haven for book lovers, this stands as a cultural gem within Nancy's streets. Beyond its historic façade lies a treasure trove of literature, where both classic and contemporary works await discovery. The building itself is a harmonious blend of old-world charm and modern convenience, epitomizing Nancy's ability to seamlessly merge tradition with progress.
Culinary Enchantments and Nighttime Reveries in Nancy
Nancy's allure transcends its architecture, extending to its culinary delights and the vibrant energy of its nightlife. Embark on a gastronomic and nocturnal journey that weaves an enchanting narrative of flavors and ambiance.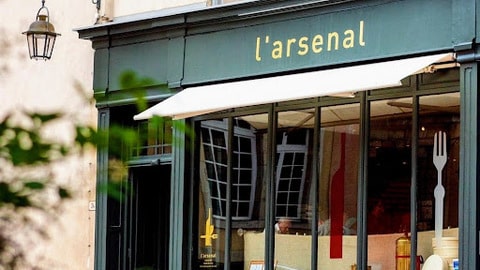 A La Table du Bon Roi Stanislas
A La Table du Bon Roi Stanislas transports you to a world of culinary artistry. Here, each dish is a masterpiece that honors the rich gastronomic heritage of Nancy. The regal ambiance of the restaurant complements the exquisite flavors, offering a dining experience fit for royalty.
L'Arsenal
Savor contemporary French cuisine at L'Arsenal with an ambiance that marries modernity with comfort. The restaurant's innovative dishes are a tribute to both local and global flavors, creating a harmonious symphony that delights the senses.
Le V-Four
Offering an intimate dining experience where elegance and authenticity converge. Le V-Four's commitment to using fresh, seasonal ingredients results in dishes that celebrate Nancy's culinary traditions while adding a touch of modern sophistication.
Les Berthom Nancy
As night falls, Les Berthom Nancy emerges as a hub of energy and camaraderie. This bar is a sanctuary for beer enthusiasts, offering an extensive selection of craft brews that elevate the art of brewing to new heights. The lively atmosphere and camaraderie make it an ideal spot to unwind and relish the city's nightlife.
Rhumerie la Plantation
Rhumerie la Plantation invites you to indulge in the world of rum. With a diverse array of premium rums, handcrafted cocktails, and an ambiance reminiscent of a tropical escape, this bar, lets you sip and savor amidst an enchanting atmosphere.
When crafting your Nancy getaway, take note of your companion's interests and seek guidance from credible sources like TripAdvisor to design an outstanding travel itinerary.
Embracing Nancy's Climate and Ideal Visiting Time
Nancy's charm weaves through its architecture, culture, and ever-changing climate. The weather creates a dynamic canvas, transforming the city with each season and enhancing every exploration.
For the ultimate Nancy experience, consider visiting during the mild months of spring (April to June) and fall (September to October). These periods offer pleasant weather, a perfect escape from summer's heat and winter's chill. Spring's sunny days allow leisurely strolls through charming streets without the crowds. Aligning your visit with these seasons lets you discover Nancy's essence in ideal conditions, a testament to its captivating climate.
Keep yourself informed about the latest city weather conditions by checking here.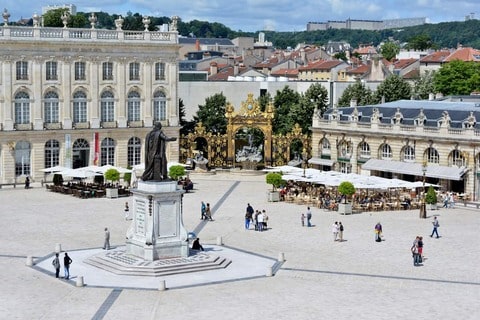 Prosperity and Innovation: Nancy's Economic Identity
Apart from its rich cultural heritage, Nancy proudly showcases a thriving economic identity rooted in innovation. Its historical importance goes beyond the past, standing as a vibrant testament to its continuous impact on France's economy. Combining tradition and forward-thinking, Nancy has become an economic hub driving growth and innovation across sectors.
Nancy's entrepreneurial spirit drives its economic strength. Its rich history blends seamlessly with modern progress, as seen in its diverse business scene. From startups to established industries, Nancy fosters adaptation, creating a responsive ecosystem. Nurturing talent and collaboration, the city shapes France's economic landscape. Amid cultural riches, discover a city shaping its economic future while honoring its history.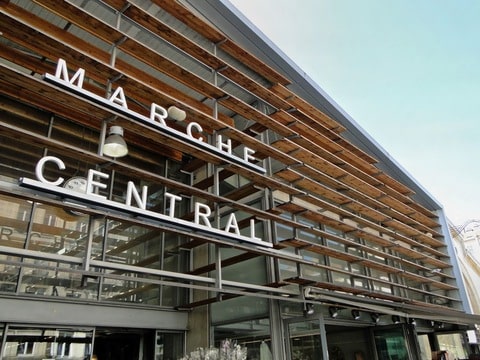 An Oasis of Opulence: Luxurious Retreats in Nancy
Immersing yourself in luxury within Nancy's premier lodgings. These establishments are a seamless blend of comfort and sophistication, inviting you to experience the city's grandeur in an atmosphere of refined elegance.
Grand Hotel De La Reine (Hôtel uniquement)
The opulent Grand Hotel De La Reine, located in the center of Nancy, is a picture of refinement. This opulent refuge surrounds you in a setting that radiates classic grandeur, with each nook bearing witness to the city's illustrious past.
Hotel d'Haussonville
Hotel d'Haussonville embraces you with an aura of old-world charm. This boutique hotel is a sanctuary of tranquility, inviting you to unwind amidst elegant furnishings and a serene atmosphere that captures the essence of Nancy's sophistication.
Hotel Mercure Nancy Centre Gare
The Hotel Mercure Nancy Centre Gare successfully blends contemporary comfort and classic appeal. This hotel is tucked away in the center of the city and offers a comfortable haven for a great stay. Its individualized service and focus on the little things reflect Nancy's dedication to excellence.