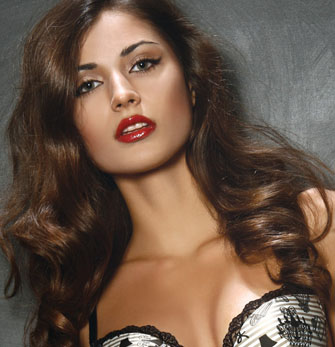 When, where, and how do you meet beautiful women if you're a busy professional? It takes a lot of time to meet someone you like, arrange a date, and get to know them better. This can be even more difficult when you find yourself in a city you don't know very well. You can waste a lot of precious time trying to get to know people, time you just don't seem to have! It's really not easy, and you will begin to feel as though you are missing out on so much. So if you travel a lot or find yourself too busy for dating, you might consider using the services of a luxury introduction agency.
What's a luxury introduction agency?
A luxury introduction agency is one that finds ideal partners and discerning dates for gentlemen looking for elite dating and travel companions. These agencies do the hard work of selecting potential dates and giving the clientele the best experience when meeting beautiful women and taking them out on dates. Here at Mynt Models, you can spend a weekend vacation with well-bred, luxury girlfriends. Make it a dinner, a business trip, or a simple holiday—there's a stylish and successful career woman who can keep you company. If you're a gentleman who values the company and talent of the most successful women in their respective industries, Mynt is the answer.
High-end introduction agencies do all the hard work for you. All the ladies are rigorously screened for perfection, suitability, and compatibility. These agencies are also experienced matchmakers, so they source the perfect type of women to suit your preferences. You will be guaranteed the ideal date. No more lonely evenings in your hotel room! Experiences are best when you have someone to share them with.
This could be your perfect solution when you're so busy that you don't even have time to date. Time with a gorgeous, educated lady who can show you the sights and recommend the best restaurants could be just what you need. Even if you hang out together doing whatever, it will be the perfect boost to your neglected social life!
What to Do with an Elite Travel Companion
You could enjoy trips to the theater, the finest food in the best restaurants, or even a weekend away with a great companion. Luxury introduction agencies are very discreet, and you will be guaranteed a perfect date with a refined elite escort who enjoys the good things life has to offer, just like you.
Theater Date
The theater calls for culture and art enthusiasts—it's a fantastic place to bring someone you're meaning to impress. If you like to dress up and want a sense of occasion, then the theatre is among the top places to bring your beautiful elite VIP date. The theater is also perfect since they're often found in the heart of the city, adjacent to dining establishments, cocktail bars, and other nightlife. Grab a quick drink or even a three-course dinner before the performance, then make your way to theater land.
Fine Dining
Fine dining is among the most no-brainer date options when in the initial stages of getting to know someone. A fine dining restaurant's cuisine will be of the best quality, prepared using fresh, expensive ingredients, and presented in distinctive and exquisite ways. A great date comprises getting to know each other without the awkward, forced conversations, and a fine dining restaurant can help set the mood for a lovely meeting with your elegant VIP dinner escort.
Weekend Getaway
Making plans for a romantic weekend vacation may be an excellent means of becoming acquainted with someone you've just begun seeing. An elite travel companion would love to meet you at your destination or even travel with you and enjoy the otherwise dull plane ride. A travel companion makes sightseeing and romantic dinner dates more enjoyable than doing either of those things by yourself.
There are other circumstances where your beautiful elite escort can help, especially in parties and social situations. Got a business function coming up and don't want to arrive alone? Don't worry. A date with an elite VIP companion from the agency could be the answer. Turn your lengthy business events into something more stimulating and enjoyable. Your beautiful date will wow you with intelligent conversation and charming wit.
Enjoy your business trips and meetings; don't endure them! Contact us today to start the consultation process, and choose your ideal date for some fun experiences!