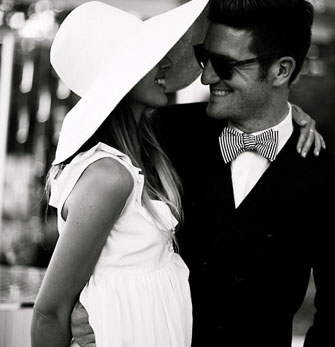 Good planning beforehand can make or break your date. You won't want to waste time on your date making decisions as you go. Book everything you can in advance such as the restaurant, nice flowers, the car, or anything else you'd like to make the date go smoothly. Your high class escort companion will deeply appreciate your efforts.
Make an effort with your appearance, women notice all the little details. Be hygienic and shower thoroughly. Wear some tasteful clothing, and be sure to brush your teeth, even if you've been rushed off your feet planning everything! Leave nothing to chance, to make sure you have all the finer details covered. Basic hygiene and consideration for your date will ensure you reap the largest rewards. You will receive the best treatment from your elite escort when you have put in that little bit of thought.
Be the perfect gentleman by being organised as well as thoughtful. You'll appear calm and in control if you've planned everything in advance. You will be able to make your beautiful escort feel as though she's been whisked off her feet in a whirl of romance – and this impresses ladies immensely. Her gratitude should be very obvious. Only a gentleman who knows how to charm his dates this way, receives the response he wants from her ;)
Be sure to ask for the best table in the restaurant that will give you both that bit of privacy you'll enjoy. Always ask your elite companion's opinion on things, and check with her that everything is ok. She will love your thoughtfulness, and keeping a woman happy (as every smart man knows) is definitely worth it later. Keep your conversion light, and try to keep your conversation positive, even if you are sharing some stresses or difficulties with her. She won't mind you venting a little bit, but don't use her for an emotional punching bag either. Treat her with the same consideration as any other girlfriend.
Just for the evening, make her the focus of your world. Giving attention and care will net you 3x the return, as she warms to you :)   Gently ask questions, but don't be too probing or personal. Find out little things about her that make her who she is. She will be just as curious to find out more about you, too. But keeping things on a slightly less personal level initially, til you become more accustomed to each other. After a few dates, as with any new friendship, you may begin to inquire about more sensitive things. Building a level of trust is important.
As the evening draws to a close, let your beautiful date know how charming her company is, and that you'll contact her again. Even if you don't feel enough chemistry to want to meet with her again, it is a polite and considerate thing to do, to make her feel special. Don't make any assumptions, and always double check with her, otherwise you'll appear too controlling. A repeat date will need to be a mutual choice ;)
Your thoughtfulness and kindness will be obvious to her, and she'll know that you've done everything to make the most of your time together. No one can ask any more of you, if you've thought about and planned for everything with genuine care. We'd say good luck, but you won't need it when you behave properly, and plan ahead!