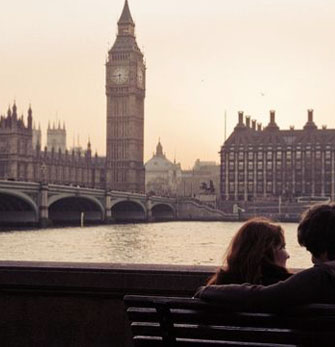 For an exciting date in the UK, there are endless things to do, which will impress your date and ensure you both have a splendid time. Although some things are more suitable than others, especially for a first date. London city offers a wonderful range of tasteful options, some of which include:
Theatre or live show. This is a great option if you and your date share the same passions and interests. They are a bit more interactive than sitting in the cinema in the dark, and you can both get carried away on the energy of the live performance. You can focus on the action without having to talk constantly! And there is nowhere in the world better for entertainment than London's West End.
Sporting event. This is a casual option and neither of you will have to get dressed up in your best outfits. Great for weekend dates and 24 hour bookings with elegant escorts. You can scream and shout your support for your favourite team, whilst enjoying the game and a shared experience together. You can always go somewhere else afterwards. Just stop at your hotel to give her a chance to shower and dress up her outfit a little.
Cocktails at a high end bar. Getting to know your escort girlfriend better is a key priority, and a good bar or lounge with an elegant atmosphere will allow you both to chat over a couple of drinks in a relaxed environment. If the date is going well, you can continue on to something else, and extend the evening for as long as you're both enjoying yourselves. London escorts and singles love to enjoy a good conversation in a beautiful bar. Any of the high end Knightsbridge/ Chelsea area establishments will be most suitable. In the worst case, you can always enjoy a drink in your upscale London hotel lobby lounge or bar/ restaurant. The main idea is to get to know your date in a comfortable and luxurious location.
Local  attractions. Considering the fantastic history of London city, you could go and see some of the tourist attractions together – people generally overlook the most amazing tourist attractions on their own doorstep! And if you are visiting the city yourself, then your date will love to show you the London Bridge, Big Ben and much more. You'll view London in a different light – as a tourist! There will undoubtedly be some awesome sights that you've been meaning to get round to seeing.  And your date will definitely enjoy herself also!
Dinner is always an old favourite for a date, and you can both spend time relaxing whilst enjoying some exquisite cuisine. You can impress your date by choosing somewhere elegant. Select a high quality restaurant with a lovely, calm, romantic atmosphere. The city boasts many Michelin starred establishments. Be prepared and book ahead to make sure you get the best table, in a spot where you can both enjoy being alone together. Make sure you check what type of food she likes in advance.
For further ideas on what to do during your date in London, by all means ask your date what she'd enjoy, or contact the introduction agency to enquire about the beautiful escort companion's preferences. The London agency should be able to give you some wonderful insight into things to do in the city with your lovely girlfriend. Investing in a thoughtful date at the beginning of the evening, can deliver rewards as the evening progresses. If your date feels special and spoiled, she will want to make you feel the same. Enjoy!