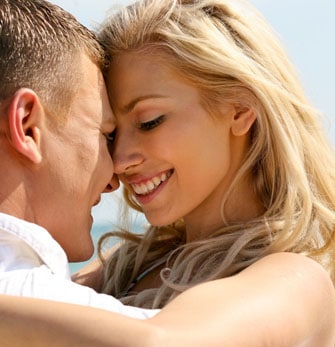 While every one of us thinks we are a charming date and fascinating company, it is not always the case. ;)  We are all different, and we all enjoy different aspects and qualities about others. But there are some universal issues. The most common mistakes men make with women (as far as the average woman is concerned) are listed below – try to avoid these, or find solutions, and make the most of your time in the company of a beautiful woman!
1 . Men Won't Discuss Their Feelings
While men find women a mystery, women are in pretty much the same boat for the first 50 years of her life lol. She may not understand why you don't share yourself with her – she may not understand that you simply don't have it to share! Gently let her know that while you do have feelings, they aren't as deep as hers, nor are they as complex. Explain that she is beautiful because she is emotionally layered, like puff pastry. And you are special because you are uncomplicated and easy, like melted chocolate. She should accept this analogy and stop asking. Encourage her to talk with her friends more.
2. You Spend Too Much Time on Your Own Hobbies
She may complain you are too into sports or spend too much time on your own hobbies. Perhaps you need to be with someone who shares your hobbies..! Alternatively, you can spend your time with someone who will always enjoy what you enjoy – a beautiful woman from Mynt Models® !  An elite escort companion will always do her best to make you happy, and you will never have to deal with complaints, sarcasm, criticism or a too-obtuse opinion! While she will be herself, she will never be so ungracious as to make you feel uncomfortable. And when you're paying for her time, why would she? Be honest now, how much have you wasted on mediocre dates, relationships that went nowhere, greedy girlfriends and drinks, trying to pick up a possibility? Isn't it time you were a little wiser, and prudently spent your money on someone that will provide you with a high-quality experience for once?
3. Forgetting Special Occasions
Another big complaint from women is that men forget special things – anniversaries, her favorite color, her mother's birthday. If you are that way inclined, you could simply point out your great points and say 'if my only flaw is forgetfulness sometimes, you should be happy!' lol. Or again, you could book some time with a gorgeous single from an escort dating agency, or book a vacation with a travel companion. No complaining about anniversaries here, even if you've been dating her for a year! Forgot her birthday? She doesn't care! :)
4. Lack of Sexual Desire
The next biggest complaints concern a more difficult area – sexuality. He only wants sex. Or he makes love to quickly.. He doesn't consider my needs.  Seriously, be a gentleman. Why would a woman wear lingerie, dress up for you, play roles for you and do all manner of dirty naughty things if there's nothing in it for her? Do you really think your animal leap and lusty 3 minutes is going to seduce her?? Is that how a man keeps a woman? Oh not for a moment. Do yourself a favor – research sex, learn how to do it right. the return you will experience will make you fairly how with delight! A man who knows how to charm, seduce, arouse and climax a woman is NEVER alone.
Therefore, to make a woman fall madly in love with you and to have a happy relationship, avoid those 4 mistakes men make above. It's not that difficult. A big boy like you can figure out one little button.. right? ;)