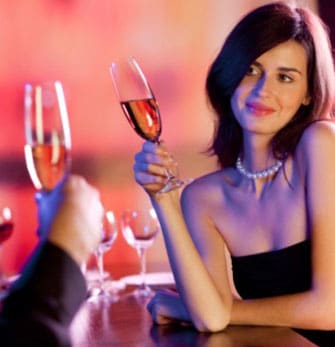 Some men just have a knack with women. You know the type, all the girls notice him and want his attention. You want to be that guy all the ladies want to date. So, what do you need to do to become that man?
Women are actually easier to please than most people think. They are a contradiction of complex emotions and straightforward desires. They only want to be loved and given your entire attention. All else is superfluous and definitely doable.
Keep in mind that an independent woman is not dependent on you. She is well-equipped. Make her desire you if you truly believe that the two of you can create something lovely.
Love is in the details.
It's the tiny gestures that grab her attention. If you want to impress your beautiful escort companion date, do the small things that make her happy. Put yourself in her shoes and imagine how you would like to be treated on your dream date. Behave with her preferences in mind, as well as your own. A gentleman always defers to a lady's preferences where possible – and is richly rewarded. Then simply make all your dates a dream date!
Compliment her.
Treat your elite escort like a lady. Be attentive and courteous, and when you meet her, tell her how beautiful she looks. Compliment her throughout the evening; don't overdo it, and keep it genuine. This will make her feel precious and worth your attention, and that all the hours of preparation she has done for you haven't been in vain. Maybe you could bring her a gift? Some flowers, perhaps, or a little piece of jewelry, even a fragrance or a handbag. Be the perfect gentleman, and she will reciprocate beyond your wildest expectations.
Don't let chivalry be dead.
Chivalry is the solution if you're pondering how to impress your beautiful elite escort date, especially if the companionship is new. It always dazzles and never becomes dated. Keep the door open for her and compliment her beauty. Use some sweet yet genuine lines to wow the girl, and she will be delighted for the rest of the evening.
Find common ground.
When you are on your date, listen to her. Find things that you have in common and things you would both enjoy on future dates. The elegant VIP models at Mynt are all successful careerwomen who can offer you stimulating conversations.
Mind your manners.
Always be polite and treat her well around others. A quality individual never makes anyone feel inferior or uncomfortable; this is the first sign of class. Also, treat others well when with her; this will undoubtedly impress your elite dinner companion if you are thoughtful and kind. Someone who is rude to a server is rarely the type of person anyone wants to be with; it shows a lack of class and breeding.
Be a confident talker.
Talk about yourself without rambling, although if you are nervous, rambling can occur regardless. But keep it light and fun and your lovely escort will be as delighted. Tell her about your day, what was good about it, your job, and why you like it. Maybe your background or lifestyle. Talk about your hopes and dreams for the future and ask your date about hers.
Listen and respect her.
Most importantly, don't scoff at her ambitions. For someone to choose to share this with you is a very intimate thing. Don't shatter her precious dreams! Offer support and encouragement.
The key to impressing a woman on a date is to treat her like a princess and make her feel valued. If she enjoys herself, she'll make sure you do too, and she'll be happy to date you again. You'll also earn yourself the reputation of being the best date ever, and everyone wants that, right?