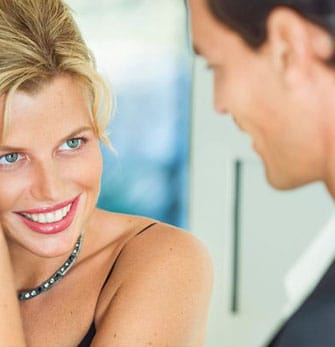 You've probably spent a lot of time researching and selecting your perfect dating agency – and you'll want to get the most out of it. This article, dictated by a former madam herself, gives you all the hacks to get exactly what you want from your dates.
Begin by establishing a good working relationship and rapport, as you would with any other business transaction. It makes good sense to be known as a respectable, valued client.
The most obvious way to get the best out of your agency is to pay the fees as requested. You'll soon establish yourself as a loyal client, if they don't have to chase you or endure any hassle for payment. The best gentlemen always get preferential treatment. It makes life so much easier for the agency when they have lovely clients to work with. It's probably why the top agencies are so selective. They will only cater for the most refined and considerate gentlemen.
Once you've been on a date, by behaving like a gentleman and maybe even tipping your date, you'll soon establish yourself as a preferred client and a VIP. Especially if you sign up for official membership. You will always be introduced to the finest girls, as the agency will be sure they will be treated wonderfully by you. Your impeccable reputation will become renowned among the office receptionists, and the girls will always be recommended to be super-good to you. They'll all want to date you! Get to know your date well, listen to her, find out what she likes, and remember it for the next date. The simple tricks are always the best and your date will be thrilled that you remembered the little details.
This means that you'll never be short of a date, no matter where you are. You can always be sure to enjoy the best companions at all times, along with fun, enjoyable evenings. Everyone wants to have a good time, so spend time investing in your relationships! Whether business or personal, relationships make all the difference. You catch more flies with honey than vinegar, as they say!
Once you're a VIP, the agency will pull out all the stops to make sure you receive superb treatment and priority appointments. Being a VIP brings lots of perks, so it's worth putting in a little effort to get there. And THAT'S how you 'hack' an elite dating escort agency ;)