By nature, man is a social being. Most of us have a deep need to belong to an organization, a community, a family or a relationship. Perhaps this same need is the reason why traveling to different locations can prove to be difficult. Whether for a lovely weekend vacation or a formal business function, it can be lonely or boring if one is going all by oneself. This same need is also one of the many reasons why the elite female companion service is a thriving industry. High-end gentlemen, successful businessmen, famous celebrities, and accomplished politicians often call exclusive escorts for professional and discreet companionship services .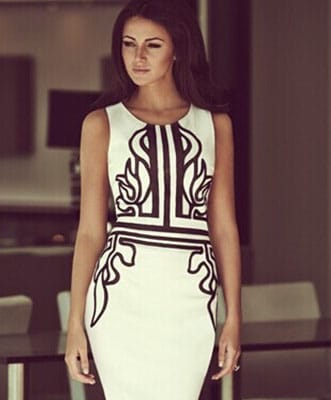 The question here is why do men call elite companions in the first place? It's not rocket science really. Professional escorts have a set of skills that come in handy with whatever function a man will be walking into. Who wouldn't want an accomplished, intelligent woman by his side to attend to him and share his experiences? We all like someone to keep us company, even occasionally. Especially when she is genuinely interested and not just shunting you through like another number. Like a good, dedicated doctor or other professional; you can pay the same, but you'll only truly appreciate and return to the one who genuinely cares about you and your case. Here are some of the main reasons why men call elite companions:
Smart and educated women
Trained high caliber escorts are refined women who are educated and smart. They can definitely handle themselves in different situations and at high society events. Where some women would feel inadequate, or make mistakes, or potentially embarrass themselves and you, an elite courtesan escort will be well versed in international etiquette and protocol. When attending an important business dinner date, her presence can prove to be instrumental in impressing a prospective client or even a business partner or superior. Moreover, given that she is an educated person, she can definitely hold her own in conversations, without embarrassing anyone. One would not want to go to such an important dinner with a date who knows nothing about one's business, correct?
A more personal interaction
When one goes on a vacation, whether it's only for a weekend or a few weeks long, sightseeing, joining tours and interacting with guides are common activities. The problem with tour guides is that they can be impersonal, as they're dealing with a group rather than just one person. Sightseeing alone can feel empty and lonely. Elite escorts, since they're booked to cater to one client exclusively, can accommodate your needs all the time, and accompany a gentleman on his various activities in the location. He can expect to be provided for in the most personal manner, and enjoy sharing memories. Even if you do decide to take a tour together, you won't care that the tour guide is dealing with everyone, because you'll have your own personal date with whom to point out interesting things, giggle at funny moments, and share opinions about things.
One-of-a-kind girlfriend experience
Perhaps one of the most important reasons why men call elite companions is because these women offer a girlfriend experience that they dream of. TO truly feel they are with someone who cares, and is engaged with him in the present moment. Whether a gentleman's current relationship is unsatisfactory, or he simply seeks an exciting new tryst, or he is too busy to maintain a long term relationship, the professional high class escort is the perfect (discreet!) solution. He can feel attended to, important, listened to, appreciated and cared for. He can also feel a quite genuine connection, as his companion (unless he requests otherwise) will be very much herself. If he is seeking a real conversation, an objective point of view or an authentic living experience, his elite girlfriend will be very much like any other real woman, giving him a beautifully genuine insight into himself and his own relationships.
The best point is that with an escort, one can enjoy a GFE without the complications of an actual relationship. With a luxury escort as your travel companion, you can enjoy the attention, care, and companionship one enjoys with an actual girlfriend, minus the pressures and obligations of a relationship such as commitments, phone calls, being available, giving attention, giving gifts, arguments etc. Although many gentlemen enjoy the arguments also, as it makes things seem so authentic! And quite often, men seem to think beautiful women are cute or sexy when they're mad. In this instance, informing your date that you don't mind differences of opinion and debates, will free her to truly express herself. ;)
People often conclude that men call elite companions for sex. Given the tasteless luring and sexualized marketing of many of these companies, that is understandable. The truth is, these escort ladies provide a wide array of services and it is not necessarily about sex for the caller. Next time you want a little break from life, book a dinner date with a beautiful, elite escort or travel companion, and over a decent length of time, see what transpires. You may be more surprised than you think. It takes an exceptional woman to be successful as an elite escort or courtesan confidante. And she'll be all yours.