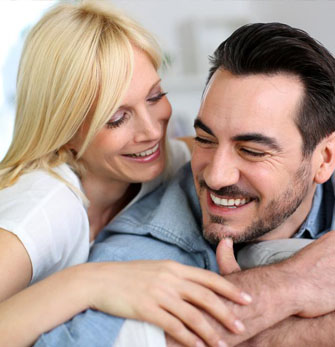 Beautiful, vast Los Angeles is a city that has to be shared with someone. If you travel a lot, you will be accustomed to finding yourself alone in beautiful places. You should think about booking an upscale dinner date for the evening with an elite agency, to make the most of your stay. Looking for things to do in LA will no longer be an issue with your own personal tour guide of the city and surrounding areas. There is no need to be lonely in a city that is buzzing with life!
Eating alone isn't much fun either, so why not arrange a beautiful date as the perfect solution to enable you to experience Los Angeles as it is meant to be experienced. There are so many restaurants to select from and things to do – you can't possibly fit it all in when time is short. So having someone to help with recommendations or preferences can make the city all the more enjoyable. Just make sure you select a reputable introduction agency like Mynt Models®. That way you'll only meet well bred, clean young ladies of class, and your privacy will remain intact…
There are many dating agencies and escort services to choose from, and almost all of them claim to be 'high class' or 'elite'. So you need to choose well to avoid any mishaps. Generally word of mouth is one way to be sure, as online reviews are usually paid for by the agency, or written by their competition trying to make them look bad. Sadly, they are no longer a viable point of reference – not that gentlemen of refinement ever stoop so low as to kiss and tell anyway. Men of suitable maturity will only every discreetly discuss things in person.
You may begin your search on the internet, so initially you can discount any agency whose website is low quality. Not that they style of website offers any real level of guarantee. But an unprofessional website will be very obvious, so avoid these at all costs. They will be poorly written and will probably have bad photography. Look for an agency whose image is that of integrity, discretion and security. You will then want to contact them to ensure their quality claims are backed up. For example, if the telephone staff don't know much about what the agency's services promise, those claims might not be very well adhered to.
When you've made your decision and chosen a date through a suitable agency, it might be nice to arrange a small gift for the model, as a gentlemanly gesture. Her reaction to it may well shed some light on just how gracious and well bred she really is. If she doesn't thank you verbosely, or leaves it somewhere like it is meaningless to her, then you'll know just what level of manners she actually possesses… Conduct yourself as a gentleman, and if she is of the breeding and class you expect, she should reciprocate with equal respect and consideration.
Your beautiful lady companion will be able to recommend some of the best places to go and things to do while you're in in Los Angeles. Perhaps the two of you will really hit it off, and you can enjoy a romantic liaison. Either way, an affectionate walk around the world-famous streets and a look at some of the well known locations should create the right atmosphere for enjoyment. You will have a fantastic time together, and your date can be your own personal guide.
You will get the most out of your LA trip with a Mynt Models® escort companion. We can ensure an unforgettable experience, full of great conversation and truly enchanting company.