Mynt Models does not offer full-time or by-the-hour escorts, but fresh, caring career women. Our minimum booking time is a proper date, giving you dinner til breakfast together. Read our guide here.
Upscale Female Escorts in Athens
Discover the company of sophisticated ladies as you tour around the Mediterranean historic haven that is Greece.
Schedule an appointment with Mynt Models to get started.
Reach out to us

to obtain exclusive access to the private area, which houses comprehensive profiles of all our lovely models.
Mynt Models: Elite Companionship Agency in Athens
Europe's oldest capital is flocked by tourists year after year thanks to its rich ancient history and culture, vibrant markets, and charming restaurants and bars.
Visit the ancient ruins and hop from one piece of history to another with an educated, VIP travel companion from Mynt Models. Allow us to treat you to a wonderful adventure in this part of Greece.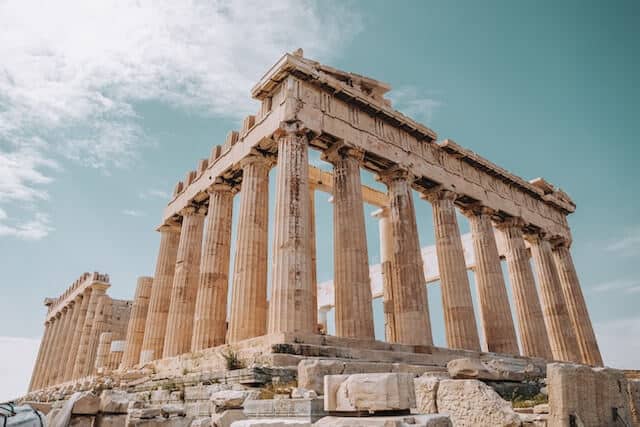 Find Some of Mynt Model's Athens VIP Travel Escorts
For the most particular gentlemen, there is no better collection of genuinely luxurious
GFE
 models. Explore our
model gallery
selection
.
See Which of Our Luxurious Travel Companions Suit Your Preferences
Our premium companions are tiered into three so you can find the perfect woman to meet for a private, discreet, high-quality dating experience in Athens.
Our Platinum-level VIP escort models meet our minimum requirements for excellence, and possess that little something extra: quality and charm.
Diamond-level VIP escort courtesans are a step above. These are some of the most luxurious female companions in the world.
First class in beauty, sophistication, and social status. Our Red Diamond companions are the most elite companions available.
Athens Luxury Companionship Services
As a world renowned elite escort agency, Mynt Models has an impressive range of sophisticated VIP escorts, models, and courtesans available in Greece.
The elite escorts in Athens offer a superior girlfriend experience to discerning, respectful, and kind men, making our concierge and matchmaking services the best in the city.
Why You Should Be Part of Mynt Models VIP Club
As you search our portfolio for your perfect travel escort date, we also offer the opportunity to join our VIP and Elite club. Preferred membership is exclusively extended by invitation to our current clients.
After being approved, you will be given complete access to our website, where you can examine information, pictures, and videos of our high-end companions
1. Protecting your Privacy is our Primary Concern
At Mynt Models, we prioritize your confidentiality and security. Enjoy your Athenian holiday with peace of mind knowing that your privacy is our top priority.
Our social escorts are the perfect companions for an exquisite weekend in Athens, ensuring you have the time of your life exploring this historical haven.
2. Be Accompanied by the Loveliest Travel Escorts in Athens
Our elite escort services are designed to cater to discerning clients who seek nothing but the best. Featuring refined and beautiful model escorts, Greek models, and VIP courtesans, Mynt Models ensures that every lady is carefully selected for her beauty, intelligence, and exceptional social skills.
3. Luxury Matchmaking and Discreet Escort Dating
Mynt Models is an expert in matchmaking. Whether it's a romantic dinner companion, a charming discreet date to a corporate event, or a relaxing weekend out of town, our concierges will ensure your Athens GFE companions are the perfect accompaniment.
Don't spend your time in Athens alone. Contact us to be introduced to a well-bred female travel companion.
Why Choose Mynt Models for Discreet Female Escort Service in Athens
The busy private gentleman will surely be engulfed in the company of an intelligent and sophisticated lady for a great time in Athens.
Our company's brand is synonymous with discretion and privacy. To protect your confidentiality, all of our model escorts sign non-disclosure agreements.
Our purpose is to connect extraordinary individuals for exceptional meetings. The Mynt Models experience is intended to be a beautiful exchange of energies.
How to Date Mynt Escorts in Athens, Greece
Contact us via email for an initial consultation and verification. This personal touch ensures you're attended to perfectly.


After being verified, log in to a portal created just for you. View potentially suitable models that match your preferences.


Select a model you'd like to invite. Your concierge will confirm her availability. Arrangements will be made for you and your VIP escort to meet on the requested date.


Leave us feedback if you're comfortable. Your confidential comments are welcome and appreciated. We look forward to pampering you as you deserve.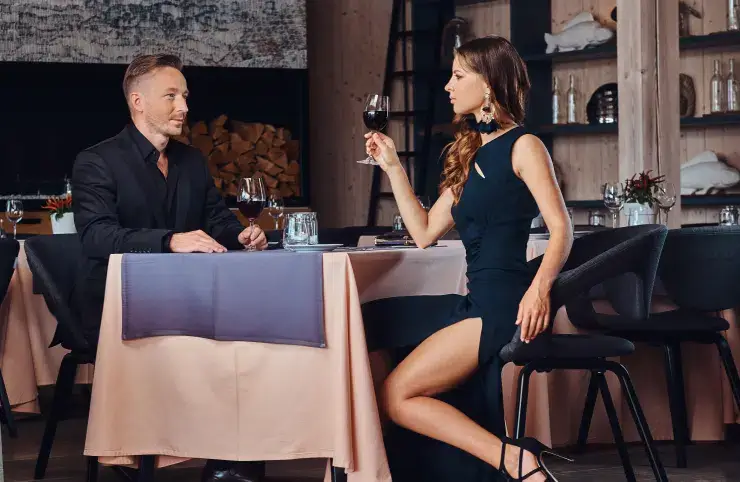 Go ancient ruins-hunting with your dream model GFE date.
Our Elite Escorts and Courtesans Cater to Only the Most Refined Clientele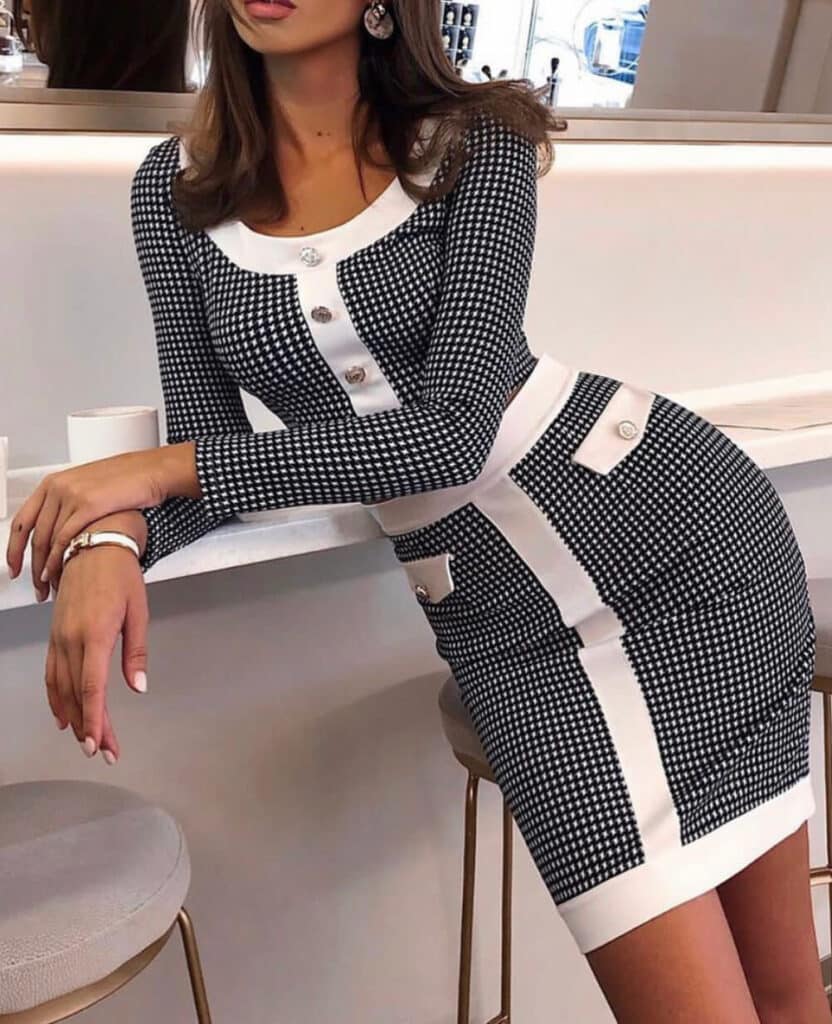 Established in 1991, Mynt Models has consistently upheld its motto: to treat every private gentleman like he is our only client. Our luxury VIP concierge agency provides more than just another billionaire dating escort service.
Our agency does not provide full time or by-the-hour escorts, and we don't accept every inquiry. Thank you for understanding.
Our exclusive VIP escort companions are well-educated, sophisticated, and global, providing cultivated gentlemen with a personalized experience.
Invite an elite model girlfriend to make your holiday in this part of Greece, simply phenomenal.
Our list of refined, high-calibre clientele includes:
Experience the Beauty of Singapore with an Elegant Travel Companion
Visit historical sites, dip in the Aegean Sea, and indulge in the Athenian nightlife. Enjoy this and more with your stunning VIP companion.
Take your Beautiful Date to the Best Sites in Athens
Experience the romantic allure of Athens with your special GFE date. What awaits you there? Ancient ruins, a charming neighborhood, and a tranquil escape from the city.
The Acropolis is a historical site that features ancient ruins, including the Parthenon, one of the most iconic landmarks in Athens. It offers breathtaking views of the city and is an ideal place for a romantic stroll with your lovely escort.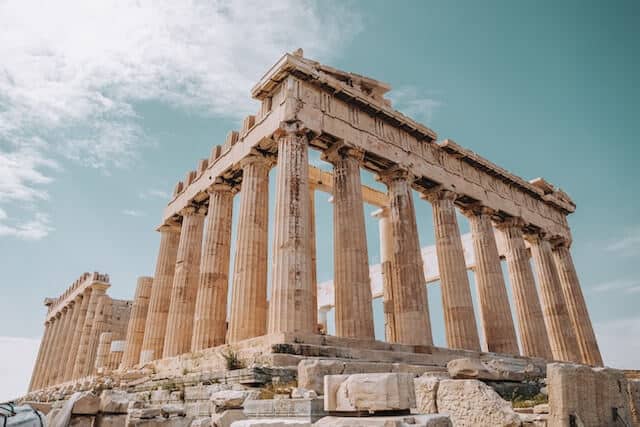 Plaka is a delightful neighborhood that offers a glimpse into traditional Greek life. It features winding streets, small shops, cafes, and restaurants, making it an ideal place to explore with a date. You can enjoy a leisurely walk, dine in a traditional taverna, and take in the romantic atmosphere.
Located in the heart of Athens, the gardens feature a range of plants and trees, ponds, and walkways, making it an ideal place to relax with your companion. You can pack a picnic, take a stroll, and enjoy the natural beauty of the gardens.
For a complete immersion into the charm of this vibrant destination, it's worth considering visiting some of its other notable spots: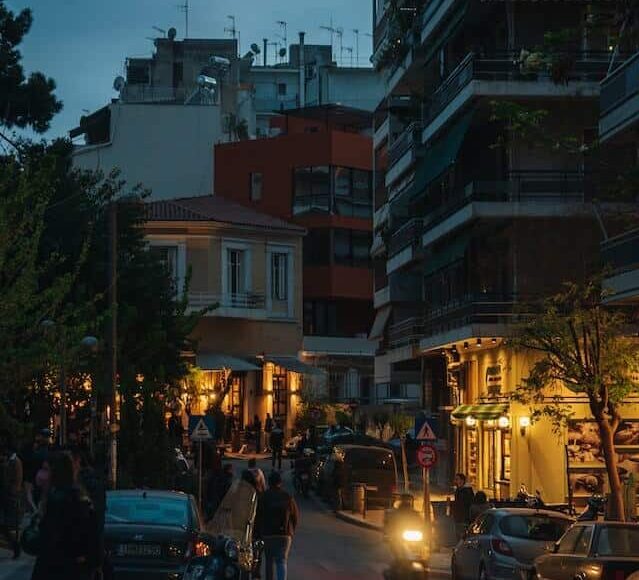 Greece is a country where the locals revel in the nighttime, frequently extending their merriment just until sunrise. As a result, the city is brimming with a plethora of bars, cafes, and clubs, catering to every vibe, taste, and celebration.
When deciding where to go, it's important to remember your high-class date's preferences to ensure a memorable evening for both of you.
For a vibrant selection of nightlife options, see TripAdvisor's recommendations for Bars & Clubs in Athens.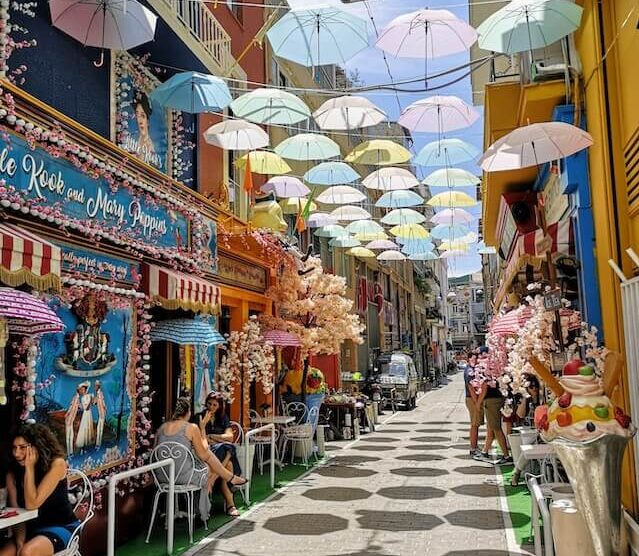 Athens enjoys a Mediterranean climate, with hot and dry summers and mild winters. This makes it a popular destination for tourists seeking sun and warmth. The city's pleasant weather also allows visitors to explore its historic landmarks, soak up the culture and enjoy the beautiful beaches along the coast.
With an average of 300 sunny days a year, Athens is the perfect destination to travel with a lovely travel companion.
See Athens's current weather here.
As a bustling metropolis and cultural center of Greece, Athens boasts a diverse and dynamic economy, making it an attractive destination for foreign investors. With a strong focus on the service sector, the city offers a wealth of investment opportunities in industries such as tourism, finance, and technology.
With a thriving startup scene, an influx of entrepreneurs and business moguls based in Athens entrust their travel and dating affairs to Mynt Models. We find them the perfect discreet escort for personal travels and business meetings.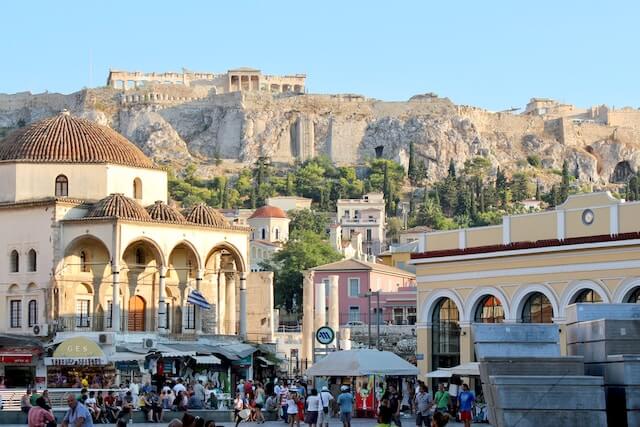 With a booming hospitality industry, this European City that loves strangers will make you feel at home within the walls of its opulent accommodations.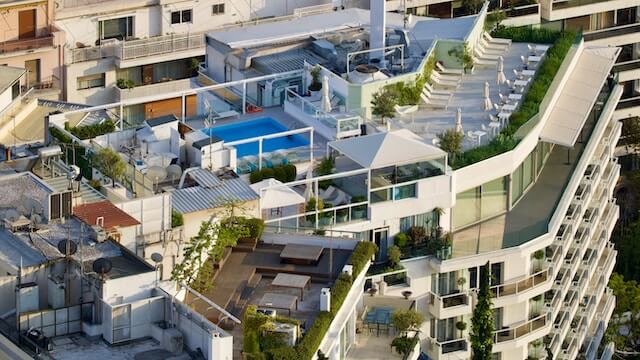 Get in touch with VIP travel escorts from all around the world.
Our exceptional, well bred model escorts aren't only beautiful, but possess confidence and experience in high-end living. Regardless of location, we have courtesan models to provide an unforgettable first-class experience.
Contact us directly to arrange a meeting with our elite models!
Indulge in an unforgettable Athenian experience with Mynt Models.
Immerse yourself in the contrast of rich history and vibrant contemporaries found only in Athens. Let our matchmaking service introduce you to a professional travel companion for a trip to this part of Greece that will add a touch of magic to your life.