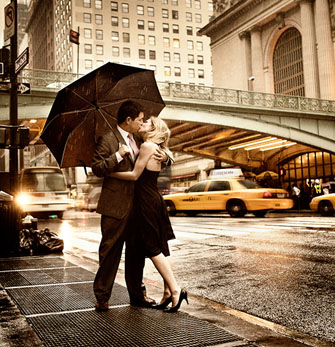 New York is undoubtedly one of the most exciting cities in the world, and if you find yourself alone there on business, what a waste of an opportunity! You could dine alone or with rowdy colleagues. Or you could wander around the city alone, trawling through bars for random unsafe possibilities.. Or you could consider booking a beautiful, elite date for the evening with a reputable agency. To make the most of your stay, you don't want any unpleasant experiences or nasty consequences… There is no need to be lonely in the city that never sleeps!
No one likes to eat alone or be stuck lonely in a big new city. Booking a gorgeous, interesting date of elegance and breeding is the perfect solution to enable you to experience New York in its full glory. There are so many restaurants and exciting experiences to choose from. However you don't want to get it wrong when you only have a short amount of time! With a gorgeous local date who is your dream woman, you'll have your own tailor-made tour guide to make your time in NYC unforgettable!
There are many NY agencies to choose from, but you need to choose wisely to avoid any disasters. The majority of agencies are run by people who are simply in business to make money. Their focus is on that, as opposed to providing high quality experiences for lovely people. If you are looking for an experience where an exchange of beautiful energies is obtained, look no further. If you are looking for a introduction agency that will actually listen to your needs, and who takes care of every booking very carefully, you have found the perfect, premium option.
Especially if you are the kind of gentleman who only seeks out the best of everything for himself, then our Mynt Models® agency is second to none. Don't compromise your standards or take pot-luck chance. Perhaps your search will begin on the Internet, so look for a good quality website, that offers a certain level of guarantee. An unprofessional website will jump out at you so avoid these. They will be poorly written and most likely will have bad photography. Having said that, a pretty website is no guarantee of integrity or class… It's all well and good to book a fine dinner at the famous Plaza hotel, or to arrange a romantic carriage ride through Central park by moonlight. But if your date is not appealing to you, what's the point…?
Consider asking around, sometimes your concierge or a trusted colleague will have a recommendation – word of mouth is everything. However very few high end agencies will have clients who 'kiss and tell' as such, so online reviews can be misleading. Not to mention that most reviews online are either written by the agency themselves (the glowing ones!) or written by their competition (the bad ones..)  Sadly, reviews rarely mean anything anymore, as even if an agency does have some genuine reviews, their legal team can take care of any bad ones posted by disgruntled clients (or more likely, jealous competition), and thus make their online footprint seem quite positive.
The only way really is to get personal recommendations, or try the agency yourself. If the agency's staff is less than professional, avoid them. If their conduct or treatment of you is blase, offensive or nonchalant, avoid! If the lady who arrives is not who you were promised, or is not as charming or well presented as promised, cancel and don't go back. Look for a reputable agency with a long term reputation, that offers integrity, discretion and security.  Speaking of recommendations, we recommend the Plaza hotel or the Waldorf Astoria, when staying in New York. With the thousands of hotels available in Manhattan, there are always many options. Trump Tower is also a lovely choice for a refined, yet more modern take on accommodations in NY city.
Once you have decided on your agency and booked your date, perhaps consider purchasing a small gift, and offer it to her courteously when she arrives. Of course this is not obligatory by any means, but is always a lovely gesture, to endear yourself to her. it will also give you a chance to see how gracious she is – if she thanks you profusely, or if she simply takes the gift with no appreciation – or worse, leaves it behind! You can anticipate a gracious response from all the enchanting model escorts at the Mynt agency. However your chosen date's conduct is, doesn't mean it should change yours. Behave like the perfect gentleman, and let the evening unfold naturally and tastefully. You will be treated with the utmost respect and consideration in return, if you have chosen correctly!
Your date will be able to suggest the best things to do in New York, and perhaps you can enjoy a romantic walk along the famous streets so she can point out the famous landmarks to you. You will have a fantastic time with your gorgeous date who can be your own personal guide through the city. You will be guaranteed a wonderful evening full of good conversation and charming company.