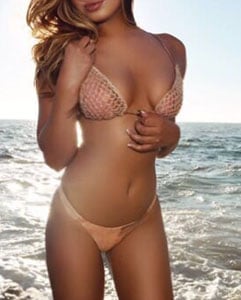 We've all heard of studies in recent decades stating the great benefits of stress-relieving treatments. Connecting with nature, disconnecting from social media and technology, taking regular massages… But do you know what the most effective stress reliever of all is?
It's human interaction—positive, quality human interaction. Good news for all the romantics! Cheers to your health if you regularly indulge in warm, exciting conversations, hugs, and affection.
A researcher at the Medical University of Vienna made an announcement that coincided with 'National Hugs Day.' His findings and comments included the fact that hugs from someone you care about, who you feel cares about you, can significantly lower anxious feelings and stress levels, stabilize blood pressure, and even improve mental capacity and memory.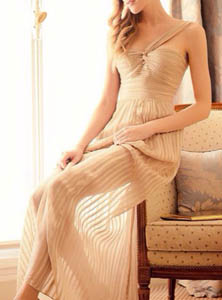 While the information on the benefits of affection is hardly new, it is definitely not as widespread knowledge as it should be. Professionals have discovered that it all relates back to the oxytocin hormone. Embracing is the simple act that increases our levels of this nicknamed 'love chemical.'
The BBC reported that this hormone has been associated with bonding, creating a calming effect on both men and women. One particular study reported by USA Today discovered that the stress-relieving results of simple embracing at the start of the day carried benefits throughout the day.
One other study suggested humans need 16 hugs a day to feel fulfilled, emotionally strong, and able to healthily handle stress levels. Now, what further convincing do we need to get some of that good affection?
What other physical acts can benefit your health?
Cuddling
Cuddling can be referred to as a long-term hug and releases good oxytocin hormone, which reduces blood pressure and stress levels. It helps you bond with the one you are hugging, increasing communication and feelings of self-worth. Marriage and family therapist David Klow, in an interview with Shape magazine, said, "Non-verbal communication can be a powerful way for us to say, 'I get you' to each other. Snuggling allows us to feel known and accepted by the other person in a way words cannot express.
Talking
When it comes to communication, even just spending time in each other's presence can give us peace of mind and balance blood pressure, according to the BBC. Not to mention making an effort to connect with someone increases our quality of life, adding interest and excitement to our day. Regular and frequent cuddling will strengthen the bond two people share.
Kissing
Unsurprisingly, kissing studies have resulted in increased levels of oxytocin and decreased cortisol levels. Just like cuddling, kissing someone we feel comfortable with can reduce stress.
Sex
According to a study conducted in 1999, as well as relaxing you and certainly burning a load of calories (depending on the duration), some time spent being intimate with a loving partner can strengthen your immune system. (As long as your partner doesn't have the flu!) Why would anyone take an unnatural flu shot when this excellent, beneficial natural remedy is readily available?
Sexual intimacy may also assist with better quality sleep due to the relaxing effects of oxytocin and increased production of the hormone prolactin, which is generally higher when we sleep, according to Men's Health. Orgasm increases cardio health, relieves depression, acts as a natural pain killer, and has anti-aging effects. And what can be wrong with that?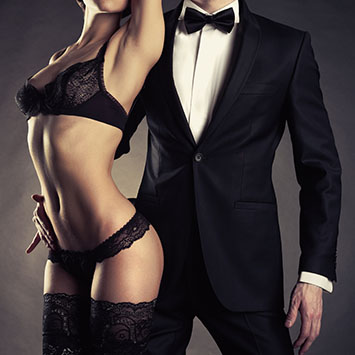 So these are the quality of life study results, but what about long life? As more and more research is done, the benefits of affection and physical pleasure on our lifespan are becoming undeniable. According to Dr. Irwin Goldstein, Director of Sexual Medicine at Alvarado Hospital, "you can't conclude anything else but that it's healthy to have sexual activity."
We will assume that we are all mature adults who understand that 'sexuality' is not merely the final pinnacle of actual penetration but refers to all matters surrounding the topic, including other physical closeness and tactile pleasures such as those mentioned above.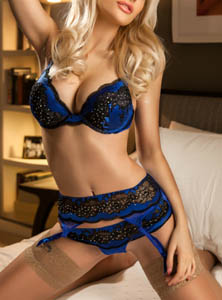 If you are seeking a beautiful, caring partner with whom to spend an evening sharing affection, Mynt Models® is a perfect choice.
While the elite escort agency does not offer prostitution or promise any illegal activities, you can certainly achieve some beautiful benefits from meeting with and going on a romantic date with a warm, charming female companion.
Arranging an exciting romantic date and beginning to build a relationship with a sweet, attentive woman can only increase your quality of life and good feeling.
Given our match-making abilities, there is an excellent chance that you will feel a lot of chemistry between you, and your elite VIP model escort will not be adverse to spoiling you. She won't be able to help herself or resist sharing a few sensual kisses and lots of hugs since the mood will be so pleasant. She may perhaps even spoil you with a bit of massage if you are really stressed. Because that's the kind of thing, a caring date does to relax you.
The benefits of connecting with a stunning Mynt Models® lady are irrefutable. Sophisticated and enjoyable conversation, sparkling eyes, chemistry, excitement, anticipation, genuine interest and consideration, mutual caring and affection – these things keep one young, vital, and feeling alive!
Visit Mynt Models® at www.myntmodels.com, and discover why these incredible, alluring women are in high demand among VIPs, top of the chain businessmen, and other personalities worldwide. Their ability to potentially decrease your stress levels and increase your life span is a great investment.
Why be alone and struggle through life when you can invest in your health and vitality and enjoy a longer, more productive, healthy life? Schedule an appointment with our beautiful VIP escorts to invest in your health now.