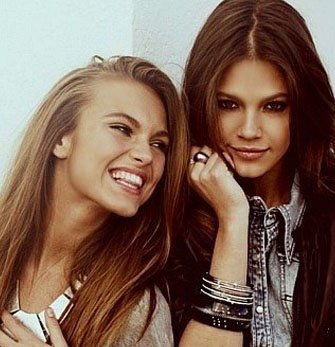 Dining alone isn't usually a pleasant experience. You can feel self-conscious and usually you want to eat and run, particularly if you're in a restaurant filled with couples! Perhaps you hate eating alone so much that you spend time hidden in your hotel room. But eating alone in the hotel can be lonely. You don't digest as well as you usually distract yourself with TV or reading the paper. If you are a man who travels a lot on business, this scenario may seem all too familiar to you. The excellent news is – it doesn't have to be this way.
Have you considered an elite introduction agency? Your lonely evenings could be transformed into something extraordinary! You probably regularly find yourself in some of the most beautiful cities in the world, with no one to share or discover it with. And you may even be in this situation right now.
What's an elite introduction agency?
An elite introduction agency is one that finds excellent partners and sophisticated dates for distinguished gentlemen. Going through the selection process of dates is a hassle for busy men like you, so the hard work of picking suitable dates is handled by these agencies, who also ensure that their clients have the greatest possible time meeting attractive ladies and going on dates with them.
Here at Mynt Models, fashionable and accomplished ladies can keep you company for lunches and dinners so that you'd never have to dine alone anymore. Mynt is the solution if you're a gentleman who appreciates the company, intelligence, and warmth of the most accomplished ladies in their respective industries.
Why book with an elite introduction agency?
If you book a date with an exclusive VIP dating agency like Mynt, you could find your lonely world transformed into nights filled with great food and company. You'll be able to enjoy the cities you visit more too. Your well-selected date will also enjoy romantic moonlit walks through the city, exploring the beautiful sights. You could already be missing out on so much in a world that you didn't know existed! Consider the mental and physical benefits of human companionship, and you're up for the most fascinating days of your life.
A reputable escort introduction agency will have ladies who enjoy life's finer things. They are well-bred and educated, as well as beautiful and full of charm. At the end of a perfect dinner, you could find yourselves getting to know each other better over cocktails in a gorgeous wine bar. Sounds like a delightful and relaxing evening. Why choose to dine alone when a beautiful sparkling woman awaits you?
Say goodbye to dining alone.
Dining alone can become a thing of the past, and you can enrich your life with leisurely outings and great conversation with a like-minded companion. You no longer have to feel envious of the couples making the most of their time together, connecting over a fun date. An elite agency like Mynt Models® could be the answer to ending your lonely evenings alone in a hotel room! When you know your schedule, contact the agency to select a beautiful date and book her schedule just for you.