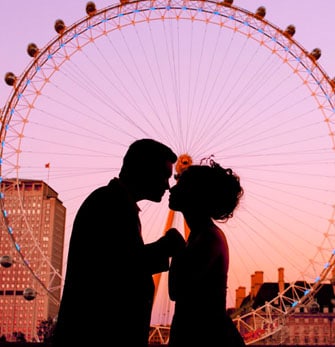 If you travel a lot on business, chances are you spend a lot of time in London. This commercial hub has everything from lively nightlife to the Royal family. There is so much to see and do, so you might want to book a dinner date. But you don't want to book just anyone, nor do you want an official 'prostitute', whose images are splashed all over the internet – you don't want to be seen or photographed with a known escort! How embarrassing…
Booking an elite date in London couldn't be simpler, when you select a genuinely high end agency to offer discretion and well bred young ladies. Make sure to do your research, don't be fooled by pretty pictures, often from bait-and-switch agencies, and look for a reputable company that offers quality, privacy guarantees, as well as excellent care of your needs via phone or email. If you're beginning your search online, avoid agencies whose websites look cheap and nasty. This is a no brainer giveaway, and you will most definitely regret it. A high quality agency will have lots of well-written information to reassure you, as well as offering a guarantee of quality.
The agency will help you select the perfect date, by match-making suitable models in line with your preferences. Someone with local knowledge of London will be an added bonus, as she can suggest the best venues and visitor hotspots. And if you are a London local yourself, then a visiting model or travel companion might be of some interest to you, if you enjoy the exotic and exciting. By all means, a local model for a local gentleman can work too. As long as the match is right, a sensational experience should ve had by all – this is certainly the ultimate goal of Mynt Models® introductions.
Your beautiful date will be the perfect accompaniment to an evening in lively London. There is so much to do that you may need several dates to appreciate it all! You can sample all the world's cuisine in this one city, and visit locations like Mayfair, Chelsea, and Knightsbridge. Harrods is a must-see for shopping trips, and of course London Bridge and the Eye should not be missed if you are visiting. See a show in the West End, or enjoy a stroll along the Thames river. London is the perfect place to enjoy the company of a like-minded date. Even if you are a local, enjoying all this with someone new and captivating can really build the romance meter. A first date on the London Eye, feeding each other ice cream or candy is the epitome of romance.
If you are staying for longer than one evening and you have enjoyed the company of your date, don't be afraid to tell the agency that you would like to book her again. Or by all means, keep her for the weekend. Having an exclusive date is quite common, especially when you and your date both hit it off. It is common because we carefully match dates to every gentleman as if he is our only client. With the caliber of models we recruit, there is a high chance of a perfect match! Wanting to remain together means you have built up a rapport, and your energies are compatible and complimentary. Your date will want to make you happy, and if she has accepted the booking initially, and stayed with you, then she will no doubt be thrilled to spend more time with you. Your personal holiday guide in London will make sure you get the most out of your stay and you won't want to leave!