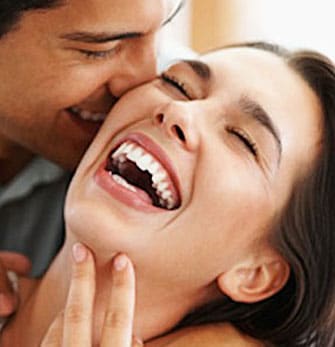 Seducing a woman may be simpler than you think. Some men have all kinds of tricks and tips and games to try to 'fool' a woman into liking him. The truth is, it is extremely simple to make women like you – just be genuinely likable! You know the way women swoon at the cinema, over some gorgeous character on screen? You can get the same celebrity effect, with just a few easy-to-emulate movie star moves. Some of the simple ways to do that are listed below. Read on to find out what you can do, to be a seduction machine.
Make Her Feel Special
All women love being made to feel special. If you've found a woman you like, make her feel like the center of your universe. When you go out on dates, compliment her and tell her how beautiful she looks. She has probably taken a lot of time over her grooming and appearance before the date, and she will be delighted that you've noticed, and that you approve! No matter how beautiful the woman, she always likes to be appreciated and know that you notice her efforts.
Always Pay Attention When She Speaks
Always behave like the perfect gentleman and listen to her when she speaks. Ask questions to prove that you've been listening and show a real interest in her. Make her feel like she's the only woman in the world for you. This will make her feel special because you chose her to spend your time with. Bring her gifts, she will be touched by your thoughtfulness. You could bring her flowers or a small trinket of some kind. Make her feel like a princess. Be attentive and kind. This is somebody's daughter, and she deserves the same respect you will expect for your own loved ones.
Don't Be Too Dominant or Overbearing.
Remember to be confident and assertive, without being too dominant or overbearing. Nothing turns a woman off more than arrogance or false confidence. Masculinity and knowing what you want, however, can be a major turn on. ;)  Don't be too extravagant or flashy, but don't be too tight either. You will be introduced to women of excellent breeding, so they appreciate the finer things, but certainly not the Nouveau Riche behavior.
Don't Forget to Spend Time on your Appearance Too.
Shower thoroughly, and shave.  Wear a well-fitting suit and look smart. Choose a nice cologne. Women love a man who smells good. If you are self-assured and confident, she will feel safe and protected. And you are more likely to feel self-assured, if you look the part.
Laughter is the Best Medicine.
Make her laugh. Never underestimate the power of humor. laughter relaxes people, and when she can find your humor amusing, she will like you. Don't act the clown too much, or tell endless jokes, til her laughter becomes forced or tiring. But don't be afraid to be a little foolish or make fun of yourself. This makes you accessible and authentic. Be real. Imagine if this were the woman you were to spend the rest of your life with – wouldn't you feel comfortable to be yourself? So relax and be yourself now (within the boundaries of social etiquette and manners, of course.)
Show Her That You are Interested in Her
Soft whispers and gentle touches will show her that you are interested in her. If she shares your attraction, she will reciprocate by doing the same. Don't ever force the situation, judge her mood and how she responds to your approaches. Mirroring her can also be a nice way to make her feel comfortable. If she leans her chin on her hand on the table, do the same to show your compatibility and understanding of her. Body language counts. :)
Suggest a Romantic Walk After Dinner
Perhaps suggest a romantic walk after dinner. If she agrees, you will know that she also doesn't want the evening to end. Continue your conversation and continue to be attentive. Don't be afraid to make a move to kiss her romantically; if she has agreed to a lovely dinner or walk, she will most certainly be open to a little more romance! Behaving as a gentleman is extremely underrated – women respond exceptionally well to being treated well.
When it's finally time to go home, be sure and let your girlfriend know you enjoyed her company immensely.  If she agrees to see you again, you'll know you've done everything perfectly, and every date is a new chance to impress each other and get a little closer.