To add or edit information on this page, please click here.
HIGH-CLASS ESCORTS IN LILLE
Another wonderful north-of-France city, Lille sits on the on the Deûle River near the Belgian border. With an incredible history and breathtaking attractions, the. women of Lille are just as breathtaking. With the elegance of the French, having an escort to join you in Lille on a business trip or touristic weekend is no problem whatsoever.
For luxury companionship in any French city, the Mynt Models® Lille escorts are the premium selection. Becoming a private member of the agency can allow you an exclusive pathway into the private member areas of the models' online profiles. Enjoy more images and video, get to know the ladies more, and understand why we find them so special.
Maintaining an atmosphere of mutual discretion, privacy and sparkling warmth are customary for all appointments. Whether you need a gorgeous female holiday partner for a weekend, a wonderful week of relaxation in the wonderful Nord-Pas de Calais region or a purely first class GF experience in Lille Métropole – you will always be tended to beautifully, as a considerate, polite and generous gentleman. Our girlfriend experience is will delight you endlessly, and we look forward to personally showing you.
Some of the Gorgeous and Elite Escort Models Available in Lille:
Best Places to Visit with Your Luxury Female Partner in Lille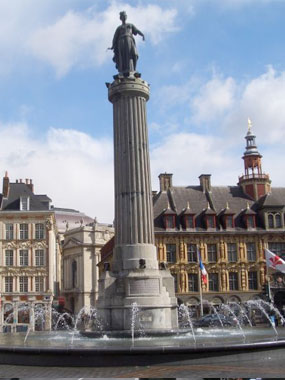 The city of Lille features incredible, historical architecture. Its influence is actually quite Flemish,  considering the city's proximity to Belgium. The styles of housing and fusion of structural designs make Lille the gateway between France and Belgium in terms of design and geography. It also blends into nearby design patterns like those of nearby England and the Netherlands. Some of the must-see attractions of Lille include:
Lille Cathedral
Hospice Comtesse
Palais des Beaux-Arts de Lille
Grand Place
Lille Metropole Museum of Modern Contemporary and Outsider Art
Saint-Maurice, Lille
Opera de Lille
Musee d'Histoire Naturelle de Lelle
Le Splendid
Column of the Goddess
Marque
Euralille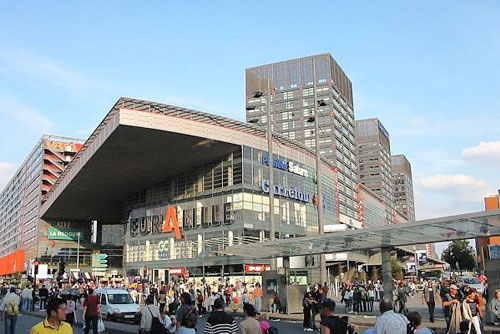 Weather
Lille has a cool climate overall. Summers are never really too hot, but Winters can be below freezing. In addition to this, the rainfall is above average. For some this might sound like a miserable environment, but for those who love the crispy coolness and a wonderful rainy day in which to snuggle by a fire, it is an ideal location! Click here to find all the latest time and weather information you need right now.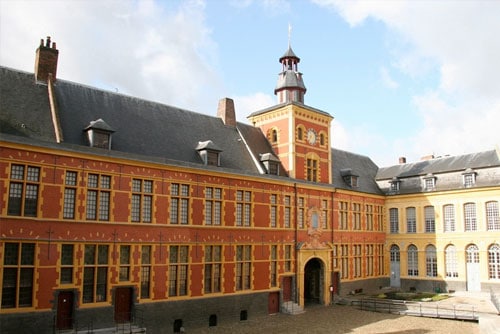 News
To stay up to date on all the latest city information, we recommend the "20 Minutes" paper. If you seek the local news in English, there are papers like 'TheFrenchPaper' and 'The Local'. But do work on your French! ;)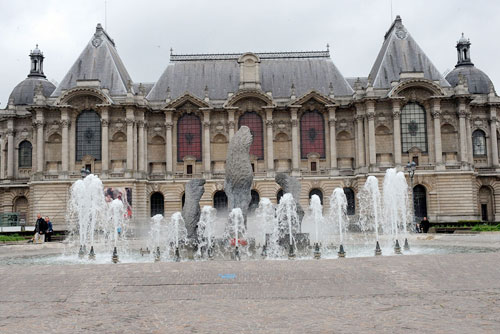 Business
Once an important source for food, mechanical and textile manufacturing, The Lille economy is now concentrated on retail, finance, and real estate. If you are thinking about doing business in Lille, or perhaps considering opening a branch in Nord-Pas de Calais region, a good place to start is your local embassy in France or the local Mayor's office. There you can find out all about business licenses, permits, payments and more.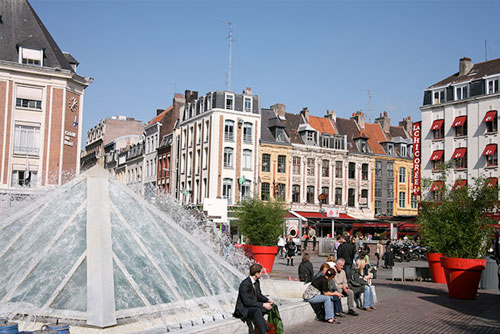 The 5-star Hotels in Lille are Wonderful for Meeting Your Elegant Girlfriend Escort
Lille's small but exquisite offering of five-star accommodations are a lovely choice for lodgings and for meeting with your beautiful date before heading to the lobby or restaurant. With lovely European style, manner, and service, the experience in this city's luxury establishments is more than suitable quality. Trying to decide which hotel to choose, we'd first recommend the wonderful Barriere Lille. Then perhaps the L'Hermitage Gantois, Autograph Collection. To discover other hotel options, peruse the online hotel and travel sites. Trip Advisor also offers millions of personal reviews, which can help you in making a hotel choice. Just to whet your appetite, watch the video presentation of the Barriere Lille Hotel in Lille, France:
Lille Nightlife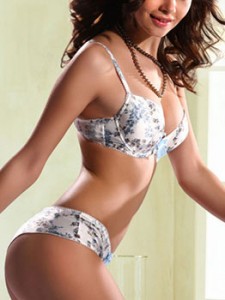 Discos, cafes, clubs, lounges, bars – Lille offers a diverse and exciting nightlife, for students, professionals and artists alike.
There are endless opportunities for enjoyment, no matter what your preference or interests.
So take your beautiful Mynt Models® date out to a delightful fine dinner and cocktails, or on a romantic stroll through the city streets.
Trip Advisor should also offer endless reviews on places you'd like further information about.
More Information & Directions
For more detailed information about the city, view the definitive Wiki page here, with all the up-to-date details you'll ever need. Visit our escorts available in Toulon!
Map of Lille
Lille Blog