To add or edit information on this page, please click here.
FINEST ESCORTS IN CHRISTCHURCH
Christchurch is New Zealand's garden city with a great view of the Southern Alps. The diversity that you would experience in this city starts from its warm people, exciting food, and tons of outdoor activities. For elite escorts in Christchurch, the lovely models of Mynt Models® are your premium choice for beautiful travel companions.
Get to know more and be acquainted with our models through our exclusive club membership. View un-blurred photos, videos and online profiles of our stunning ladies. This will give you an easier time selecting the perfect lady companion for your upcoming Christchurch trip.
Privacy will be maintained and you are guaranteed with a charming and enchanting atmosphere in your appointments. If you're interested in exploring the great outdoors of Christchurch and the world-class wineries in the heart of the city, our model will wonderfully take care of you as a considerate, polite and generous gentleman that you are.
Some of the Lady Companions Available in Christchurch:
More Models

Contact Us To Be Introduced to Secret Unlisted Models Many of our models have sensitive careers and are concerned for their privacy. As such, we have many models with us who are available for direct introduction only. They are too concerned to even have details about their lives online, in case someone might recognize them…
Experience the Beauty of Christchurch's Attractions with Your Girlfriend Companion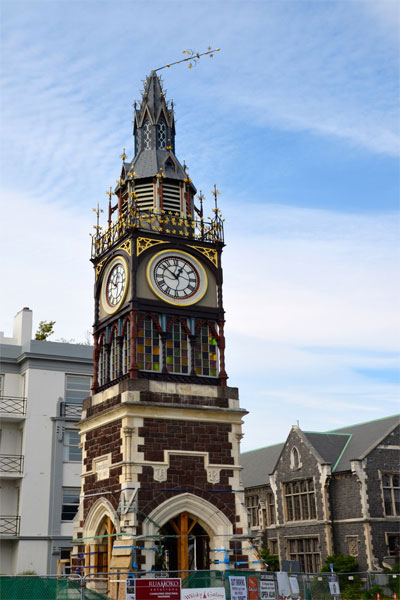 You will find a lot of things to do in Christchurch. The world-class ski resorts in the Alps offer great adventures and extreme sporting activities. Hot air ballooning will also give you a great view of the city and the stunning Southern Alpine. You would not want to miss out visiting the popular gardens and wineries that are practically located in every corner of the city. Christchurch is indeed a city of beautiful contrast. While you're in the city, you might want to check these places as well:
International Antartic Centre
Willowbank Wildlife Reserve
Air Force Museum of New Zealand
Orana Wildlife Park
Canterbury Museum
TranzAlpine
Christchurch Botanic Gardens
Cathedral Square
Christchurch Arts Centre
Port Hills
ChristChucrch Cathedral
Yaldhurst Museum
Mount Cavendish
Addington Raceway
Christchurch Casino
Centre of Contemporary Art
Cathedral of the Blessed Sacrament
Lyttelton Timeball Station
Victoria Clock Tower
Ferrymead Heritage Park
Church of St. Michael and All Angels
 Cathedral Square in Christchurch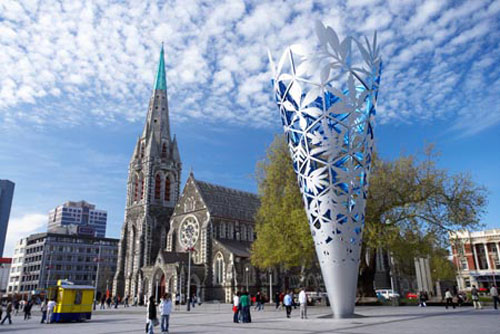 Weather
Christchurch's temperate climate brings mild and sunny summers. You will experience a lot of clear sky days which makes hot air ballooning and other outdoor activities perfect attractions in the city. Winter days are often calm. When spring comes, the gardens of Christchurch are wonderful sight. Click here to know more about the city's weather.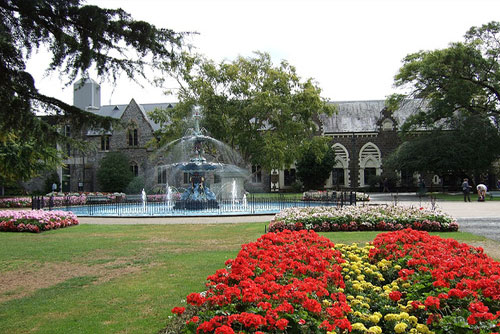 News
Stay updated and do not miss a beat with the latest news and happenings. Get the hottest news from The Press, the local daily paper of Christchurch.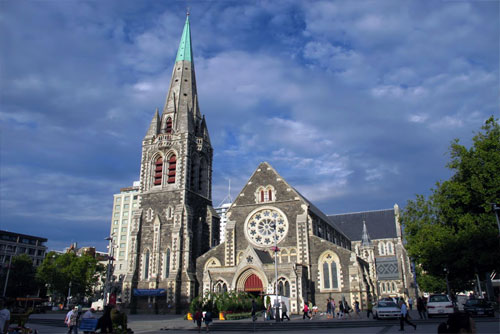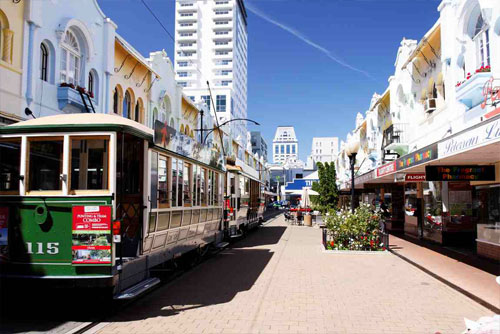 Business
Christchurch's economic core is the city's agricultural industry. The suburbs of the city offers great location and weather conditions for farming. The growing wine industry of the city has reached the shores of other countries and is becoming a strong industry for the city. Tourism is also good in Christchurch, particularly during winter season when everyone wants to try out skiing. Find out how to start your own business in the city by visiting your local embassy and local government offices.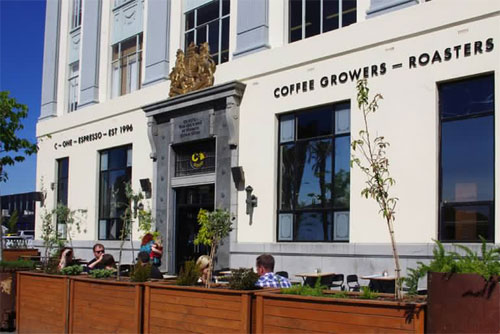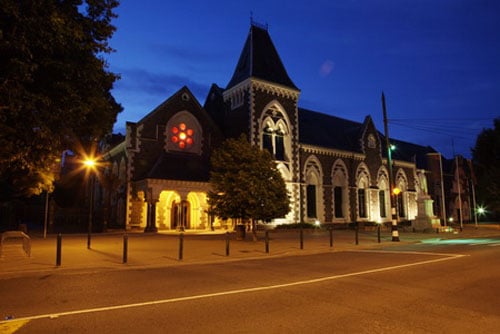 5-star Hotels in Christchurch are Perfect for Your Lovely Date
You will experience wonderful and luxurious accommodations in Christchurch with their wide selection of 5-star and 4-star establishments. With the perfect location near the Botanic Gardens and an easy access to the Canterbury Museum, the George Hotel offers luxury and a great view of the Hagley Park and the lovely river. Experience a one-of-a-kind accommodation at the heart of the city. You and your lovely date will surely love the experience.
Check Trip Advisor and other travel guides on how to make reservations in this hotel. The Five Star Alliance may also have other suggestions for luxury hotels.
Christ Church Nightlife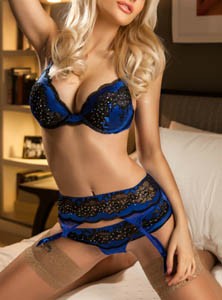 You will have an entertaining nightlife in this garden city. Enjoy excellent wine and fine dining in their classy restaurants. The city also boasts of their versatile nightspots where you can dine and socialize in the same place. Other places to visit includes their excellent cocktail bars, night markets, and shopping centers.
Be entertained together with your lovely Mynt Models® date in a night in Christchurch.
Check Trip Advisor for more of the hottest places to visit around the city at night.
More Information & Directions


For more detailed information about the city, view the definitive Wiki page here, with all the up-to-date details you'll ever need. Visit our escorts available in Wellington!
Map of Christchurch