To add or edit information on this page, please click here.
ELITE ESCORTS IN FLORENCE
Flourishing with romance and elegance, Florence is a lovely Renaissance city. Once the home of the powerful Medici family, the city is now a haven of good food and artistic masterpieces. The Arno River that flows in the heart of the city pierces to the very emotions of people standing on a bridge over its peaceful waters.
If you are seeking for a luxury escort date in Florence, experience it the finest escorts from Mynt Models® escorts agency. If you wish to know our stunning beauties, you can have access to their high class online profiles by becoming an exclusive club member. Membership is by invitation only and sent to our current clients. After booking a date for a couple of times, you can inquire about how you can be invited. And that's the kind of alluring escort Florence offers.
Total discretion and privacy, as well as a fascinating atmosphere are mutual expectations. If you wish to enjoy the beautiful Renaissance influence of the cityscape, an evening of fine dining, or just the relaxation that you will experience with our models – you will be wonderfully cared for, as a polite, considerate and generous gentleman.
Some of the Elite Escort Models Available in Florence:
Gorgeous Attractions in Florence are Ideal for Your Model Partner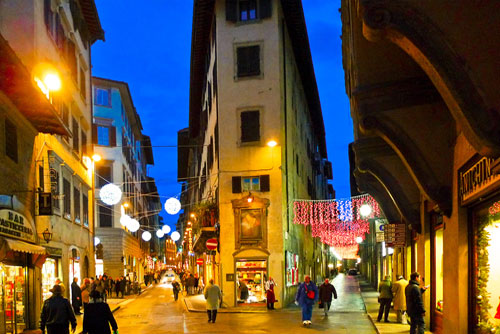 The Renaissance influence of Florence is depicted in the city's churches, monuments and buildings. The Duomo is one of the primary attractions of the city and the most noticeable structure of the Florence's panorama. When the lights of Ponte Vecchio are on, the beauty of the old bridge is reflected on the Arno River; a perfect view to set your mood to a wonderful evening. These are some of the places that you might want to visit while in Florence:
Florence Cathedral
Uffizi Gallery
Ponte Vecchio
Palazzo Vecchio
Basilica of Santa Croce, Florence
Piazza della Signaria
Pizzale Michelangelo
David
Palazzo Pitti
San Miniato al Monte
Florence Baptistery
Basilica of Santa Maria Novella
Bargello
Loggia dei Lanzi
Piazza del Duomo, Florence
San Marco, Florence
Palazzo Strozzi
Santo Spirito
Santa Maria del Carmine
Loggia del Mercato Nuovo
Giardino Bardini
Villa La Petraia
Santa Trinita
Santa Felicita, Florence
Stadio Artemio Franchi
Florence at Night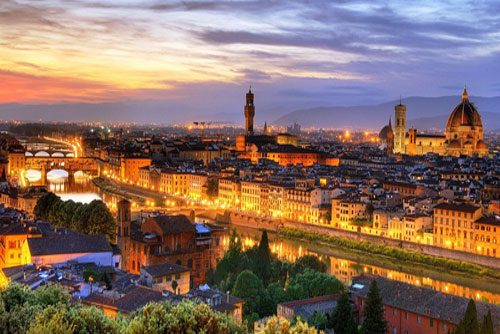 Weather
Summers are hot and winters are cool in Florence. Whether it's snowing or the sun is shining brightly, Florence remains as elegant and as beautiful as it is. Click here to know the time and weather information about Florence.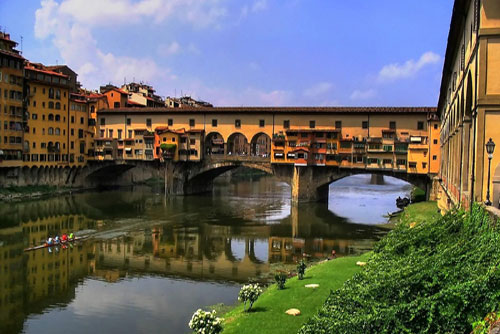 News
Spend a Renaissance kind of vacation and stay up to date with the latest news and happenings. Get it straight from Il Tirreno, Tuscany's local broadsheet circulating in the lovely city of Florence.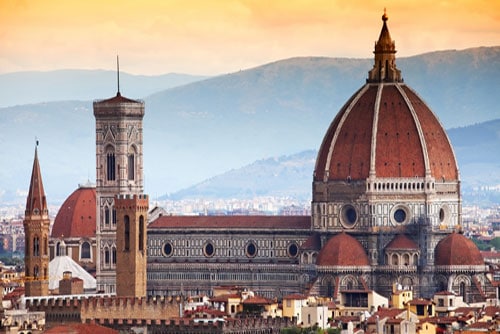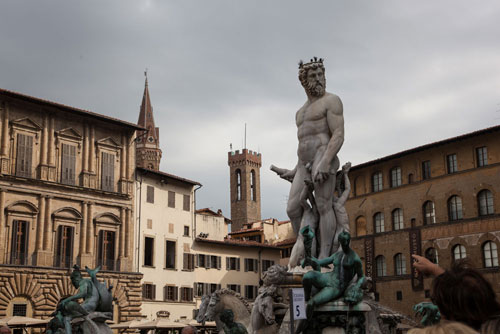 Business
You can only expect that a city as lovely and beautiful as this will have a strong tourism industry. People, at any time of the year, visit Florence to experience the grandeur of the city's attraction. The city is also a major commercial and production center of the country. And tourism should only be paired with a world class food and wine industry. Florence is one of the world's leading wine-growing region. So, if you say you've tried a classic Italian wine there's a great chance that it came from Florence. Seek assistance from the local offices and your local embassy if you want to know how to start a business in the city.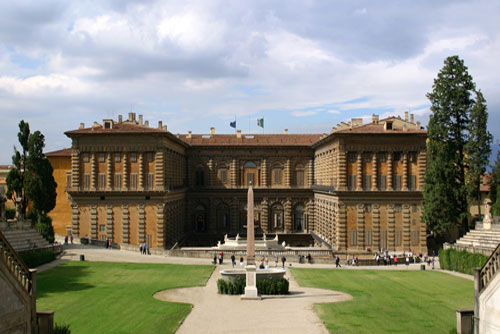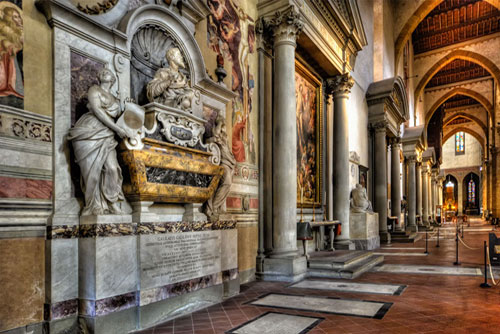 Best Luxurious Hotels in Florence
A classic Italian or a modern kind of accommodations is available in Florence. But regardless of what you want, you will still experience nothing short of a luxurious stay. You will find that the J.K. Place Firenze and the Il Salviatino can deliver that expectation for you. Relax, dine, and enjoy the amenities of these wonderful hotels and have an unforgettable vacation in Florence. You and your date will have the best time possible.
Check the reviews of Trip Advisor to know more of the best places to stay in the city. You can also check the Five Star Alliance for other suitable options for you.
Florence Nightlife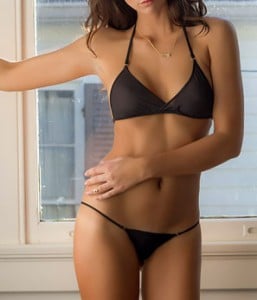 Who would have thought that an old city like Florence can have a modern nightlife atmosphere? Well, they do know how to handle the cravings of a party animal. Most of their clubs and bars are sitting on the banks of the river. It's very wild and loud inside the establishments, but quiet and peaceful outside. This contrast pretty much sums up the kind of adventure you can have in a night at Florence. If a club doesn't suit your taste you can freely pick a quiet pub or restaurant and have a succulent meal.
Your Mynt Models® date will love a night in the romantic city of Florence.
For more specific places to visit in Florence, you can check the suggestions and reviews from Trip Advisor.
More Information & Directions
For more detailed information about the city, view the definitive Wiki page here, with all the up-to-date details you'll ever need. Visit our escorts available in Catania!
Map of Florence
Florence Blog